As much as I'd love to have a white, snowy Christmas this year, I'm not convinced Tennessee will pull through for me. Either way, I'll still have a white Christmas thanks to Smile Brilliant! I was lucky enough to be gifted some of their teeth whitening gel a little over a year ago, and it's definitely a product I'm still; using! You all LOVED the giveaway I hosted with them last year, so I thought it would be nice to do another one just in time for Christmas!
With Christmas and New Years just around the corner, we'll be attending lots of Holiday parties and taking pictures constantly. I feel so much more confident when I have a bright, white smile, so I want to help one of you brighten your smile for the holidays! All you have to do is follow @simplynikiblog and @smilebrilliant on instagram in addition to clicking the link below to be entered. ALL of you can get 15% off your order using code simplynikiblog15! Read below to find out how I complete my whitening routine!
I typically whiten my teeth 3-4 times per year, and I complete about 5 sessions each time. When I'm completing a whitening routine, I brush my teeth WITHOUT toothpaste before I place the whitening trays in my mouth. After I brush with water, I fill the top and bottom whitening trays with the Smile Brilliant Whitening Gel and leave it in for 30 minutes or so. I have sensitive teeth, so sometimes I rinse the trays out after I'm done with the whitening gel and place the de-sensitizing gel in the trays. I'll leave the de-sensitizing gel in for about 10 minutes, then take the trays out to brush my teeth WITH toothpaste. Then I'm done! It sounds like a lot in writing, but its SUPER quick and easy! Plus, the results speak for themselves (see below). Good luck, and thanks for following along!
GIVEAWAY LINK:
*This giveaway is good for a $149 Smile Brilliant credit. It is open for one week and open to USA, UK, Australia and Canadian residents.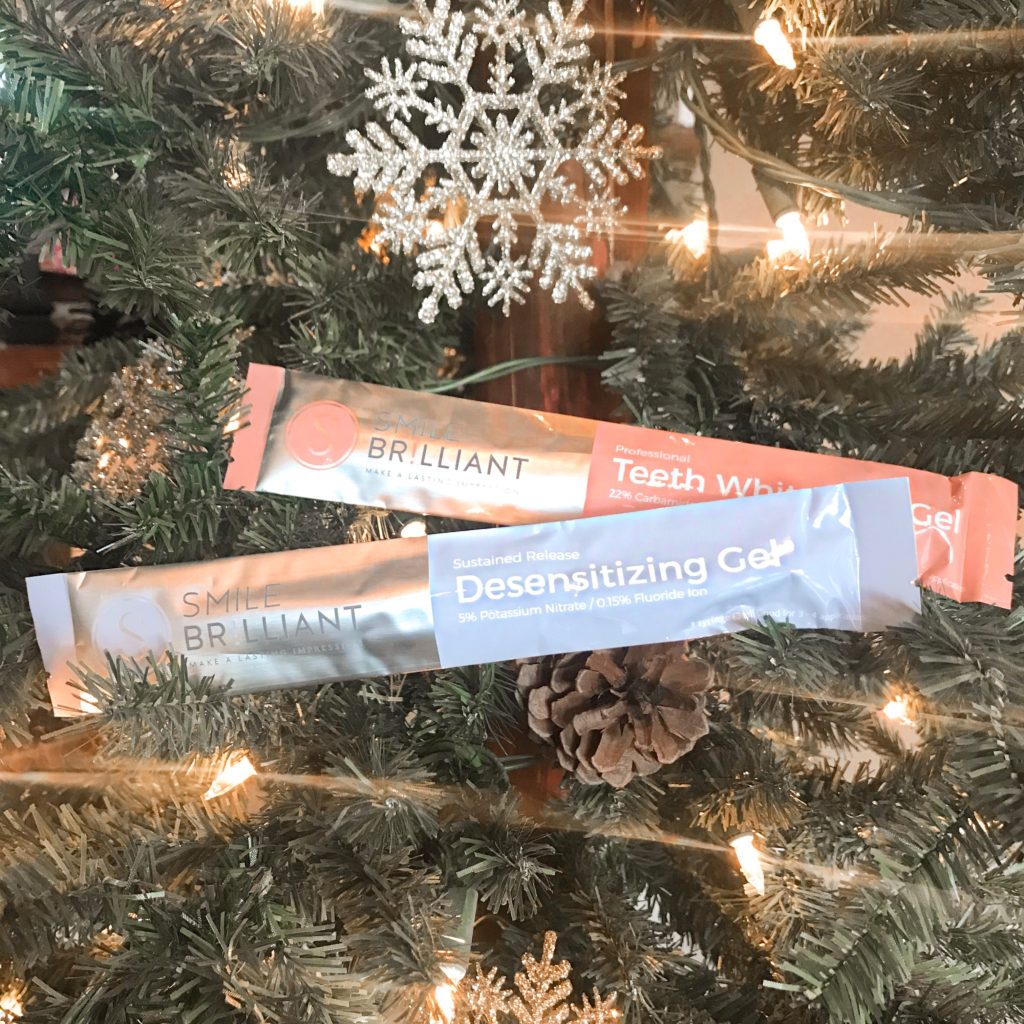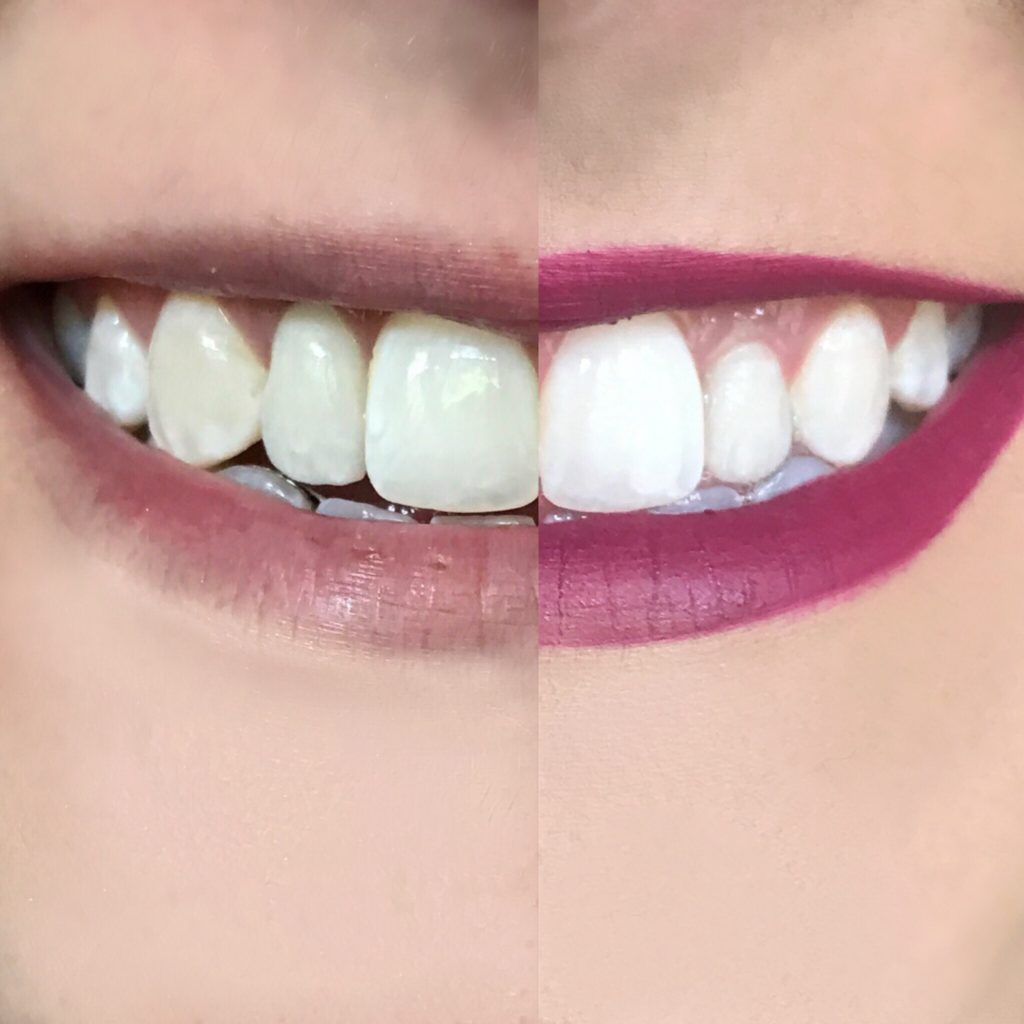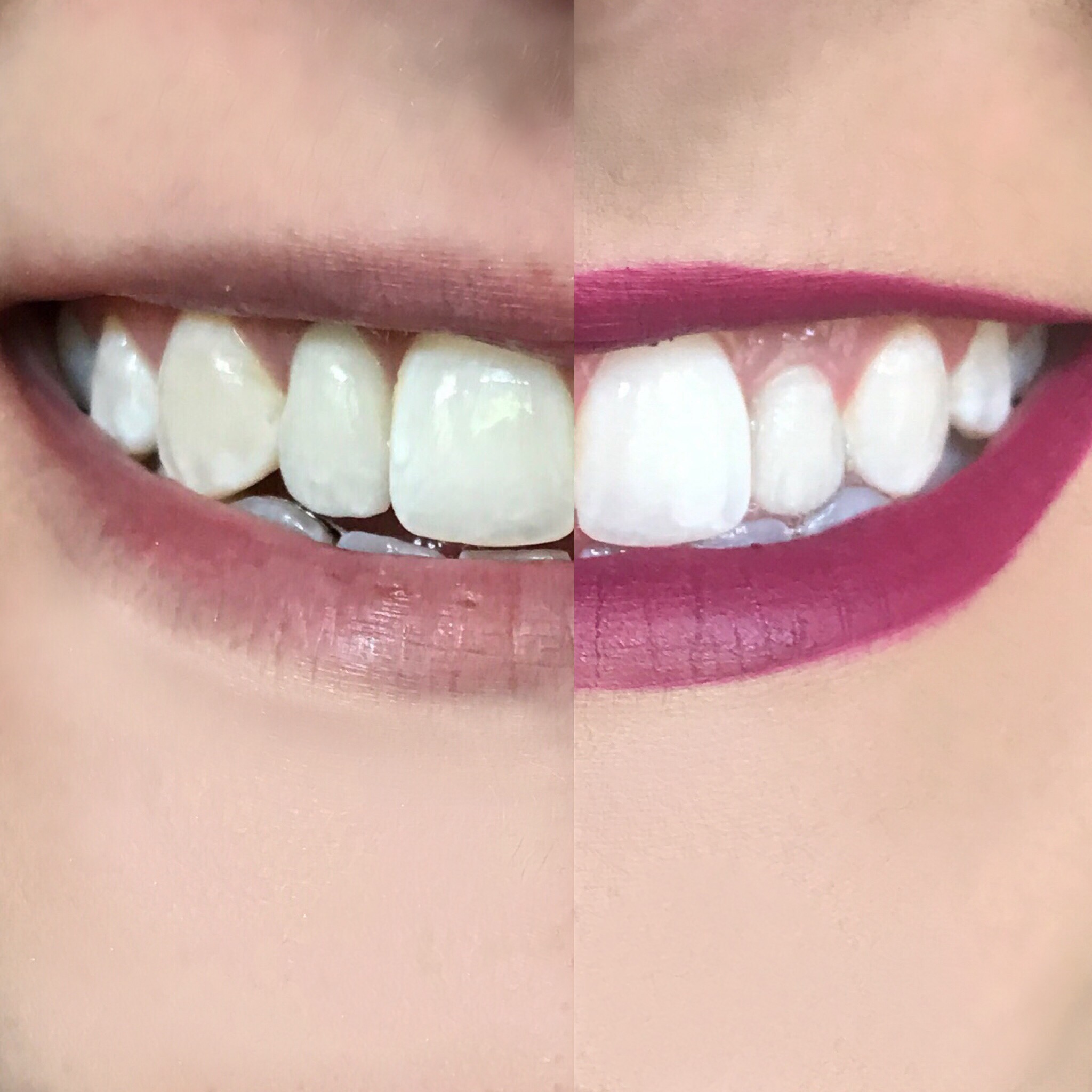 Professional Teeth Whitening