I don't know about you guys, but my skin literally hates the winter. Here in Tennessee, we haven't had much of a winter, but I think the constant weather changes have made my skin even more unpredictable. Dry skin is something I only have a problem with during the colder months, but my skin tends to be on the sensitive side year round. In an attempt to keep my skin as healthy as possible, I change up my beauty routine based on my skin's specific needs at the moment. So, I thought I'd share some of the products I have been loving lately in case any of you have similar issues! I'll talk about each product in the order that I use it, just to give you an idea of my current routine. (You can click on the links to see where to purchase these items)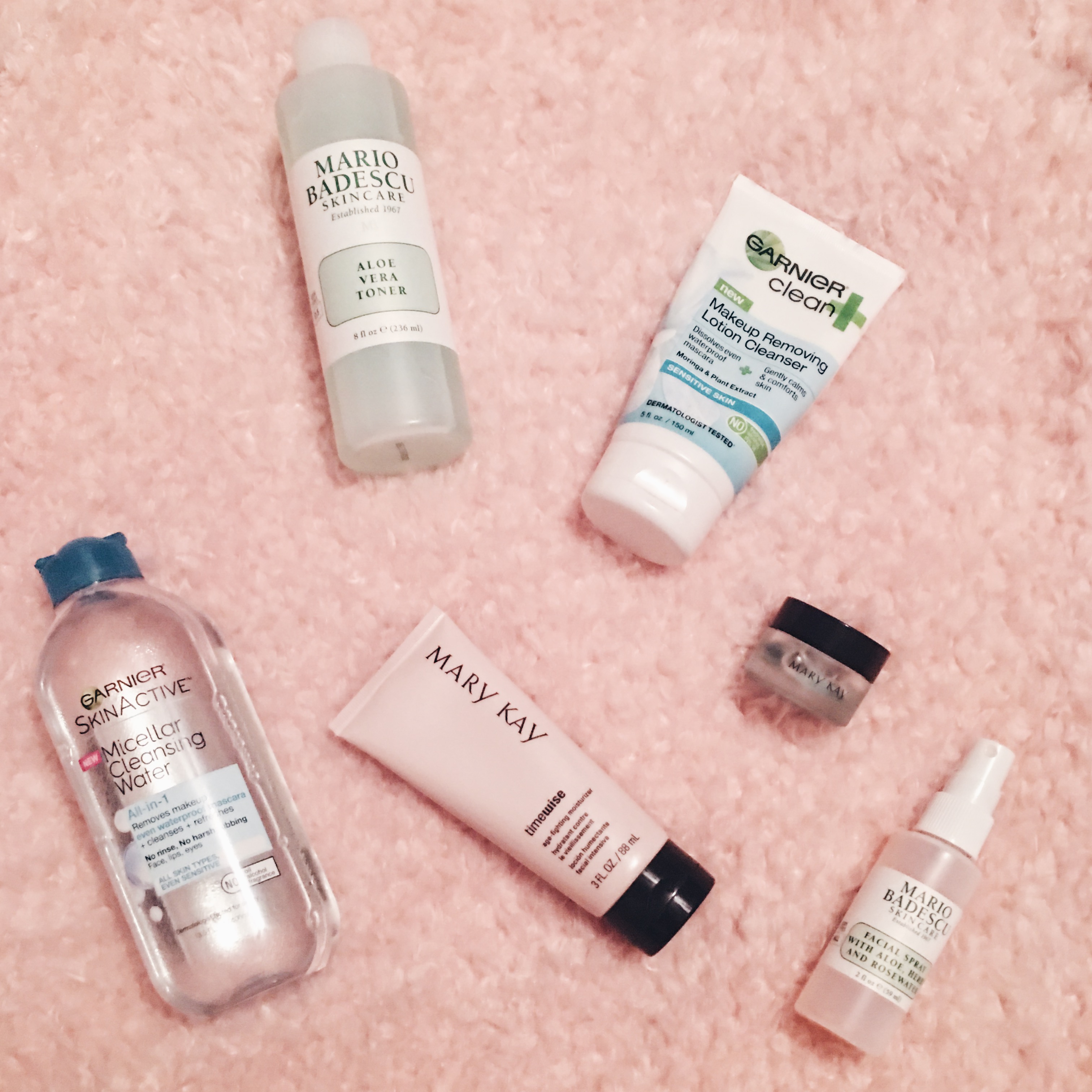 On a day to day basis I don't wear a ton of makeup, but by the end of the day I'm usually ready to wash off any makeup I am wearing and embrace a fresh, clean face! I've been using the Garnier Clean+ Makeup Removing Lotion Cleanser for Sensitive Skin this season. I really like this product, because it is specifically geared towards sensitive skin. It has NO fragrance, alcohol, or oil in it, which ensures it stays gentle on your sensitive skin. One mistake I made when I first started using this product is that I mixed it with water and scrubbed my face. On the back it says to apply this lotion to a dry face and then rinse it off with water. It does a great job cleaning off all my face makeup. It claims to dissolve waterproof mascara, but I usually have raccoon eyes after using it, so I'm not sure it holds up to this claim.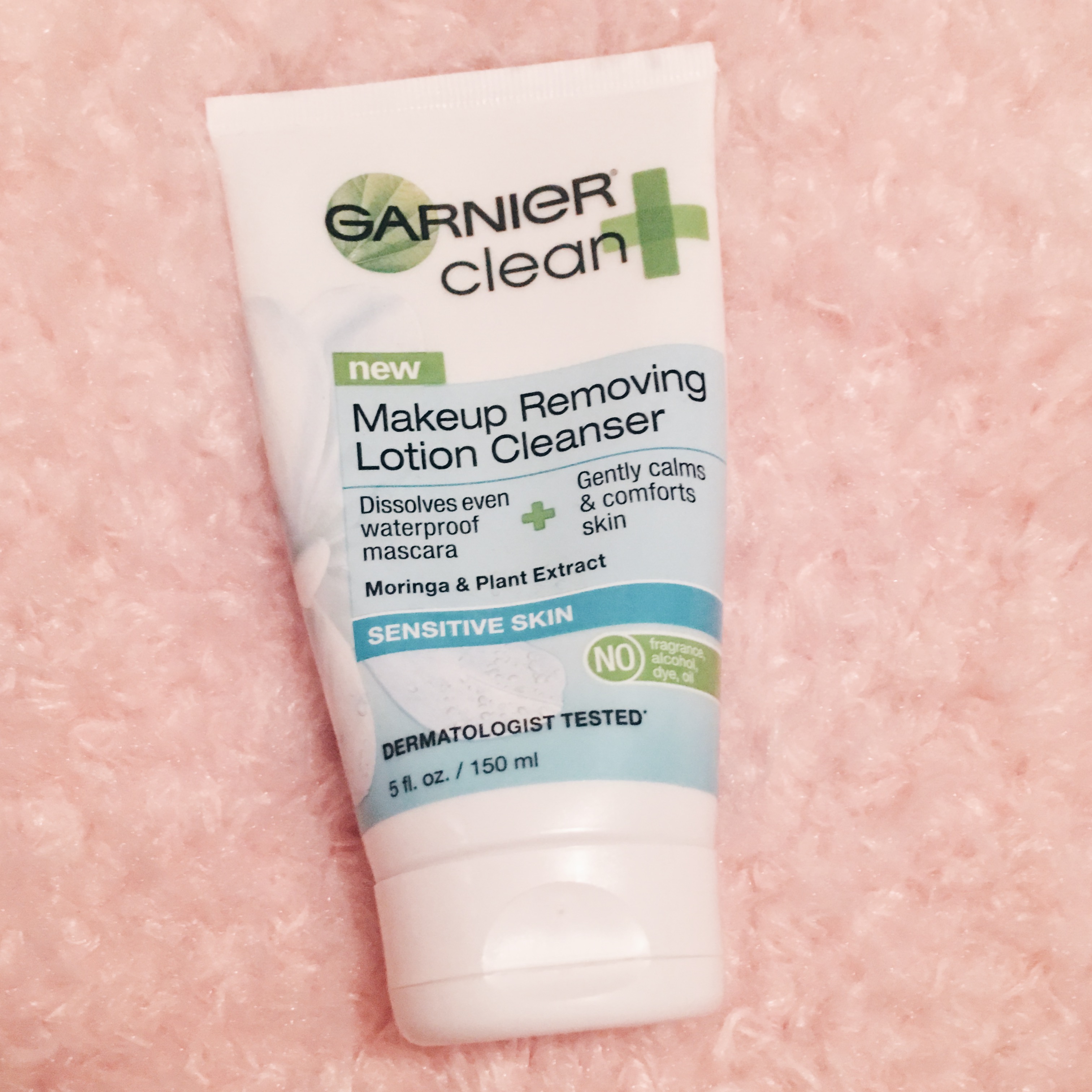 The next product I use is the Garnier SkinActive Micellar Cleansing Water. I use this to remove any leftover mascara that the cleansing lotion didn't remove. The major plus to this product is that you don't have to pull on your skin or rinse really hard for it to work. Constant tugging at the skin, especially around your eyes, leads to the formation of wrinkles…and no one wants to speed up the process of aging. Because it is a water-like product, I feel like it doesn't dry out my skin. It's actually pretty hydrating. You don't have to rinse this off, so that's a plus!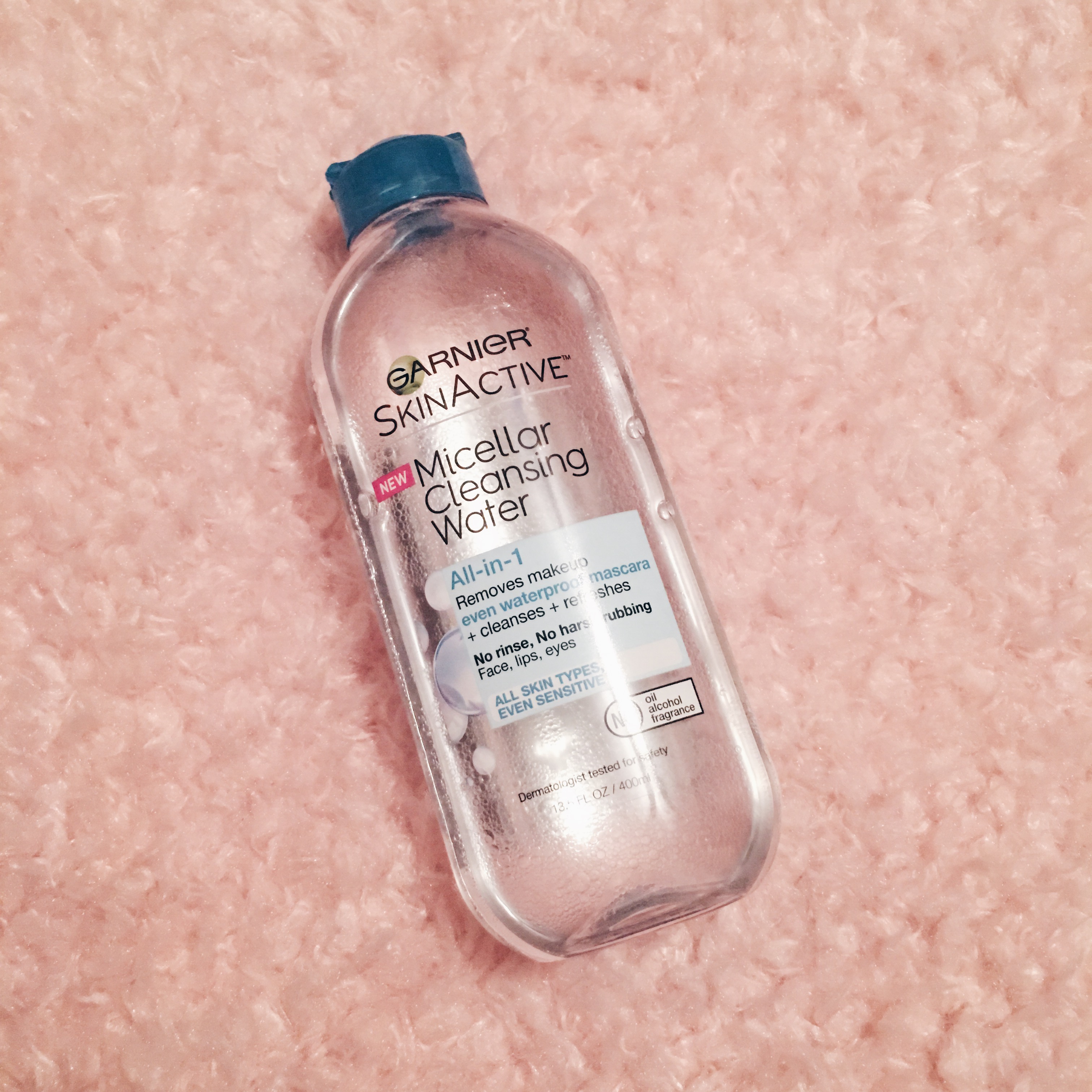 After I remove all my makeup, I like to go in with a toner. This just assures me that I have removed every ounce of makeup from my skin. If I don't make sure all the makeup is off, my pores will get clogged. I used a toner for years and loved it, but I ran out recently and didn't have time to order another one. So, I ran into Ulta and picked up the Mario Badescu Aloe Vera Toner. The thing that attracted me to this toner was that it is an alcohol free, aloe-based toner. It claims the Aloe Vera helps calm and condition the complexion, and I really think it has! After I would use my old toner, I would notice a slight burning sensation on my face, which was probably due to the alcohol. This product leaves my skin feeling clean and refreshed, without any discomfort or redness! So, if you're in need of a good, gentle toner, I would for sure give this one a try.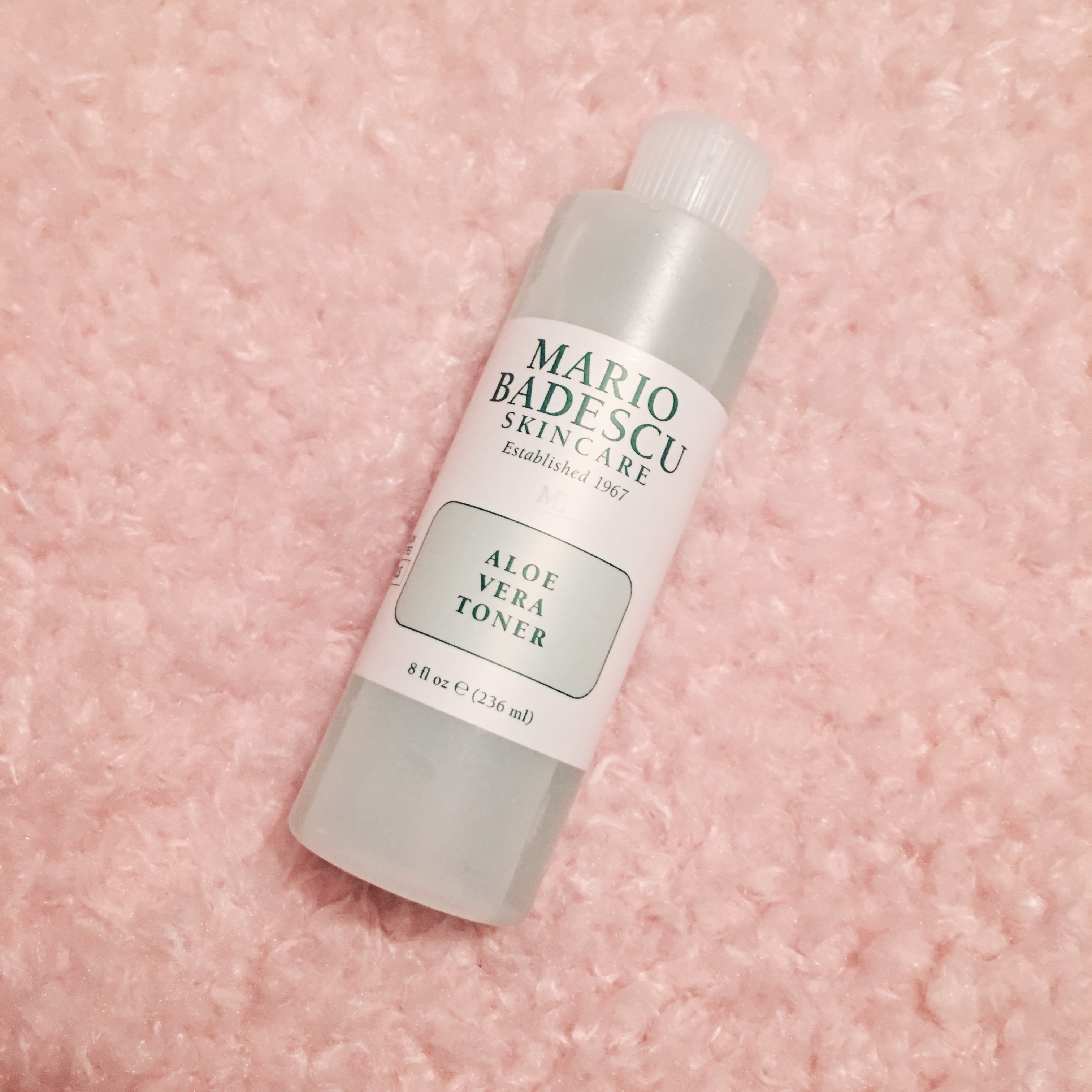 Next, and this is the most important step for my skin, I moisturize. I've used the Mark Kay TimeWise Age-Fighting Moisturizer for about 2 or 3 years now, and I love it! I make sure to get the one without the sunscreen, because my foundation usually has some SPF in it. I love this moisturizer, because it doesn't make my skin feel oily or greasy, and it's extremely lightweight while still being very hydrating.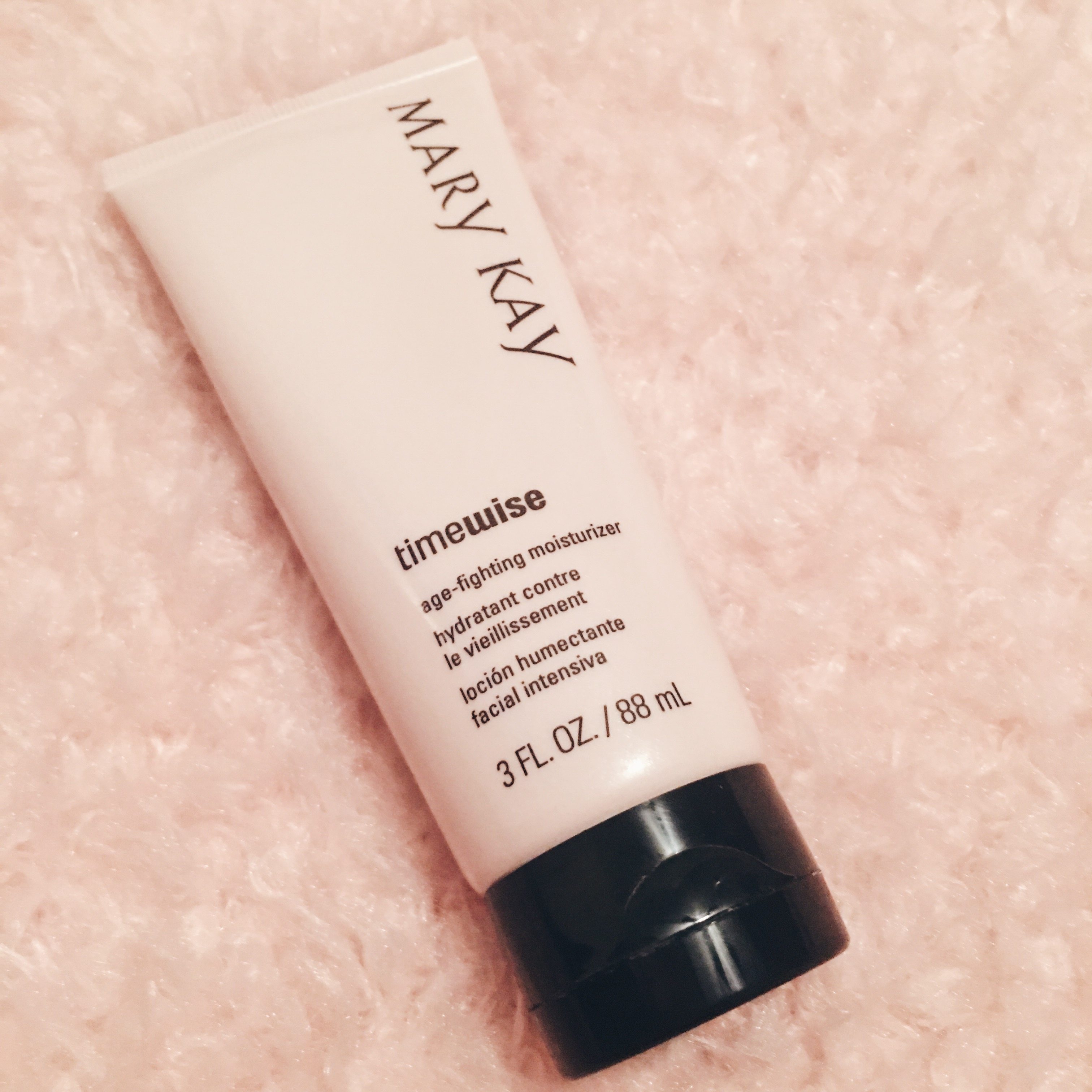 During times when I feel like my skin is extremely dry and needs a little extra boost of hydration, I use the Mario Badescu Facial Spray with Aloe, Herbs, and Rosewater. This stuff smells amazing and really leaves your skin feeling refreshed. I got a travel size 2 oz. bottle from Ulta, but it looks like the smallest they have now is 4 oz. If you use about 5 pumps of this stuff each time you apply it, then it should last you a while. I've had my 2 oz. bottle for over a month now, since I don't use it everyday.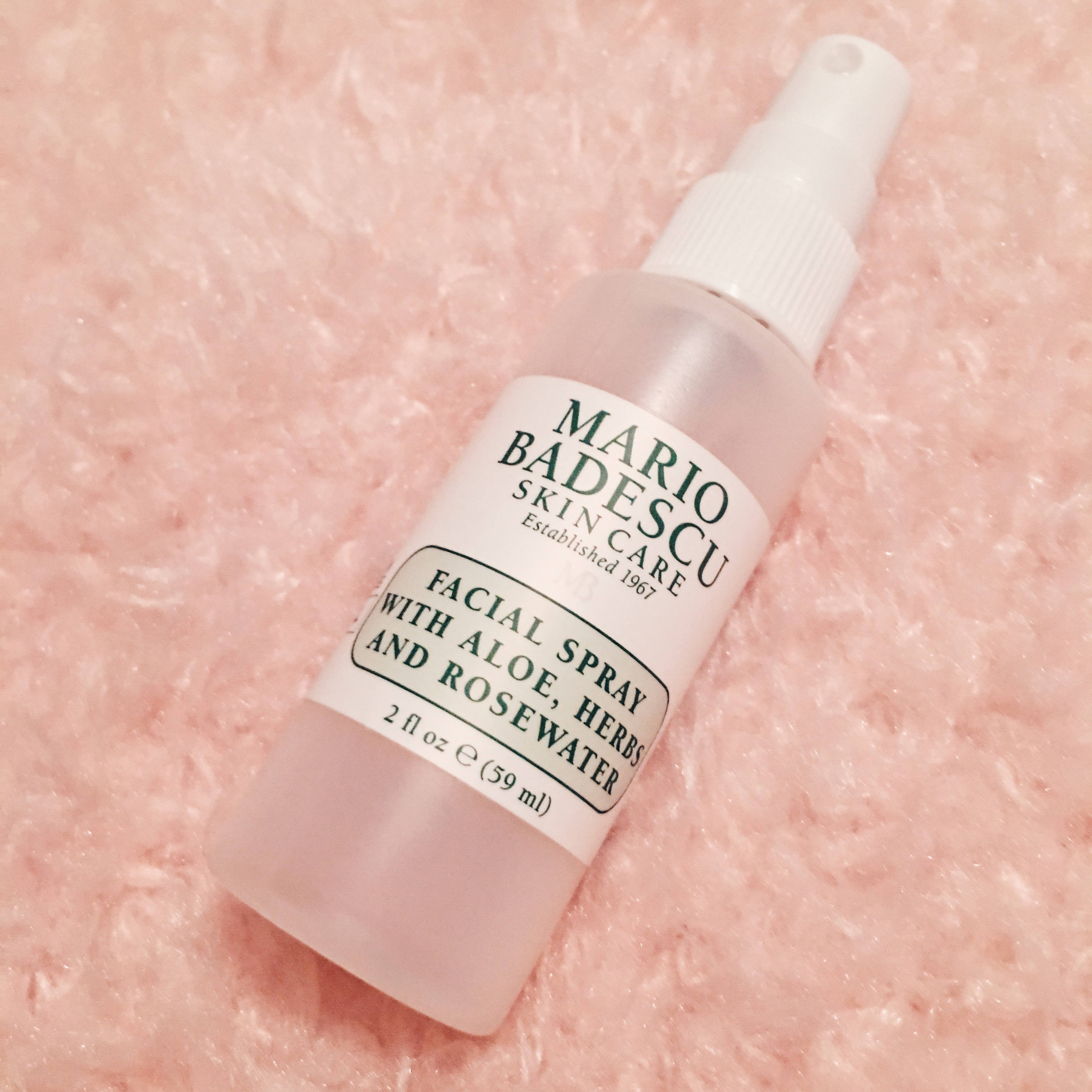 Right before I go to bed, I put a veryyyy small amount of Mary Kay's Indulge Soothing Eye Gel under both eyes. I use it sparingly since it's a little pricey, but a little goes a long way with this product. I've talked about it before, but I have bad allergies, so my undereyes tend to be dry and puffy. This gel helps me target that specific area and adds some much needed hydration, while having a nice cooling sensation! Other products I've used leave little bumps and other texture on the skin under my eye, but this one has never caused any issues.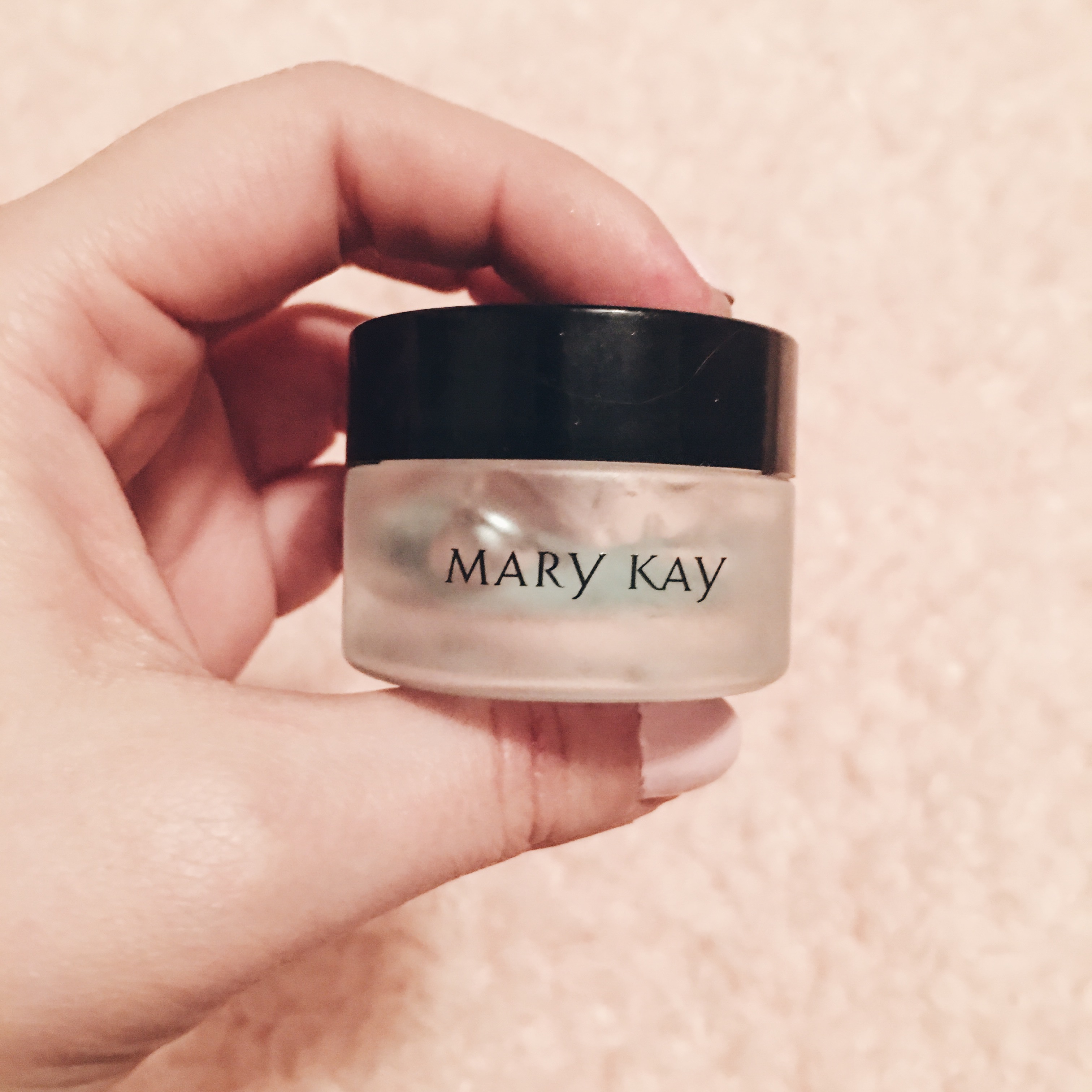 On a side note, I tend to get a lot of my beauty products from Ulta. If you sign up for their rewards program, you get emails with special sales and coupons, in addition to points that build up after every purchase. You can redeem your points to get money off a purchase once you've reached a minimum of 100 points…which isn't difficult to do. I constantly get coupons for $3.50 off a $15 purchase, so that's when I get some of the pricier skin care products. One place I tend to "splurge" a little is with face products. You want to make sure you have a quality product before using it on your face, since everyone can see it. If you take good care of your skin now, then hopefully it will continue to look healthy as you age. I hope this will help some other people struggling with dry, sensitive skin this winter! Thanks for reading, and have a great week 🙂