My last few posts have been more on the serious side, so I wanted to mix things up a bit and do something fun! As I was organizing my makeup a few weeks ago, I noticed a trend when it came to my lip products. I have an obsession with a good nude lip. Like any makeup addict will tell you, there's just something different about each nude color. I've rounded up my favorite nude lip products below. What are some of your favorite nude products, I'm always looking for more! (links to my sweater and nail polish can be found at the end of this post)
First, I'm going to start with your classic lipstick. L'oreal Paris came out with an entire line of nude lipsticks based on your skin tone, it's a part of their Colour Riche Collection. There are 5 different nudes to choose from, and although I don't look anything like Jennifer Lopez, I fell in love with her inspired shade of nude. Jennifer's Nude is a beautiful sheer nude with peachy, brown undertones, and it has a bit of a sheen to it. This product doesn't have intense pigmentation, so it's perfect for an everyday "no makeup" look. I keep this lipstick in my wallet to use throughout the day, because it's creamy and doesn't dry out my lips. I also LOVE the packaging. Its sleek, matte black case paired with gold accents makes this drugstore product look much more expensive than it really is. (For reference, my skin has warm undertones.)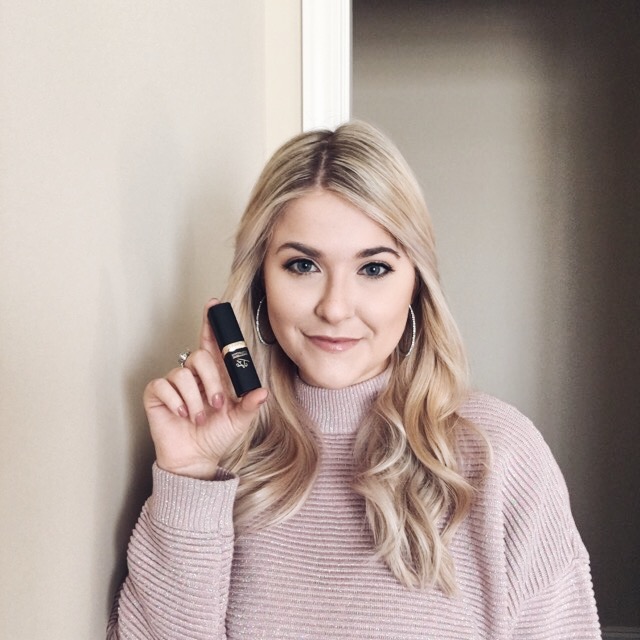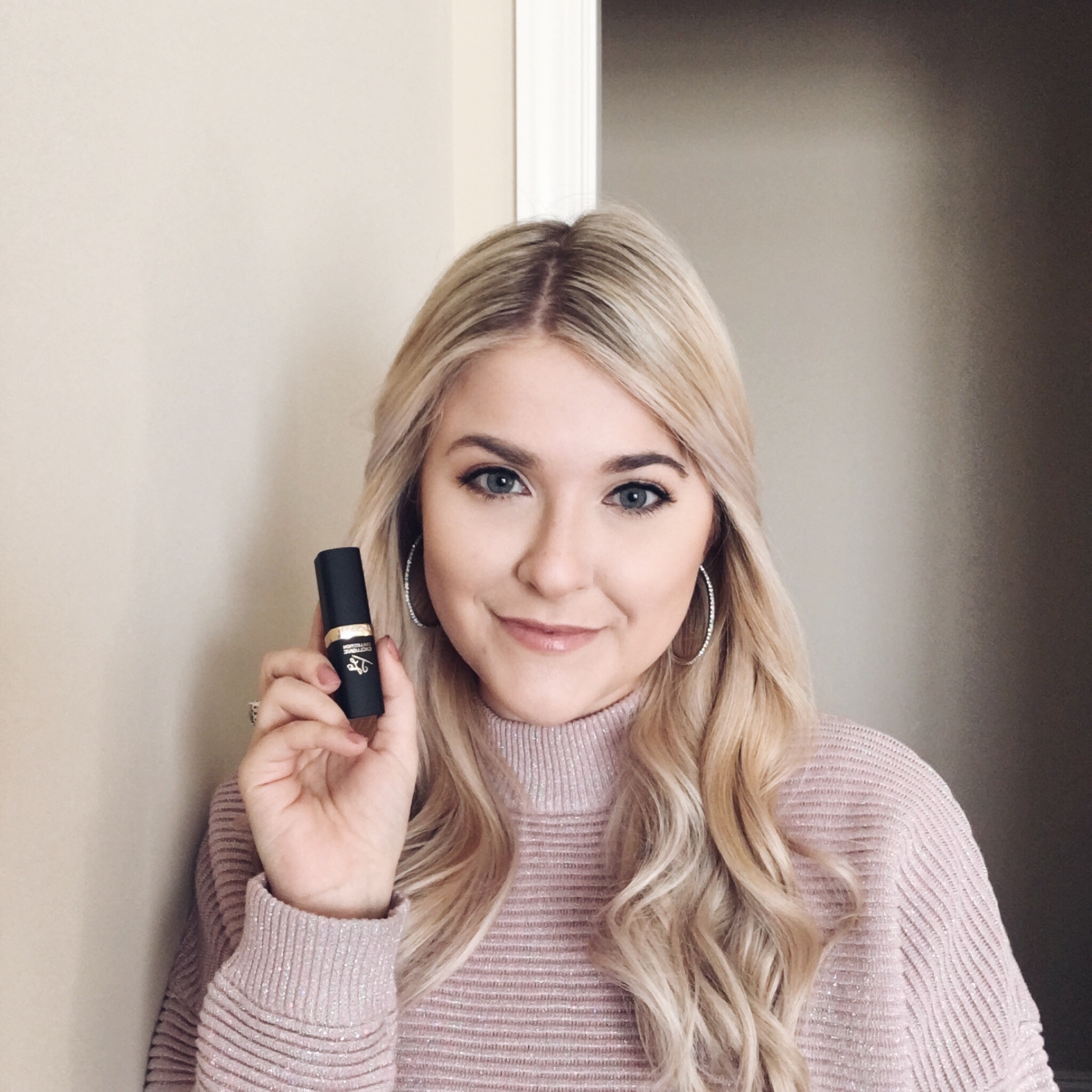 The next lipstick that has quickly become on of my favorites is the Milani Color Statement Lipstick in Nude Creme. Let me just start off by saying this lipstick smells SO good. It reminds me of a watermelon jolly rancher! This nude is definitely more on the peachy, pink side. It's also extremely creamy, so you shouldn't have any issues with this product drying out your lips. I would recommend wearing a thin layer of lip liner under this lipstick, because it can be a little patchy sometimes. While my skin is pale right now, I love to pair this lipstick with the Milani Color Statement Lipliner in Nude. It helps add a bit of a brown undertone to make a beautiful nude color. I also wear the lipliner by itself sometimes, so that's always an option!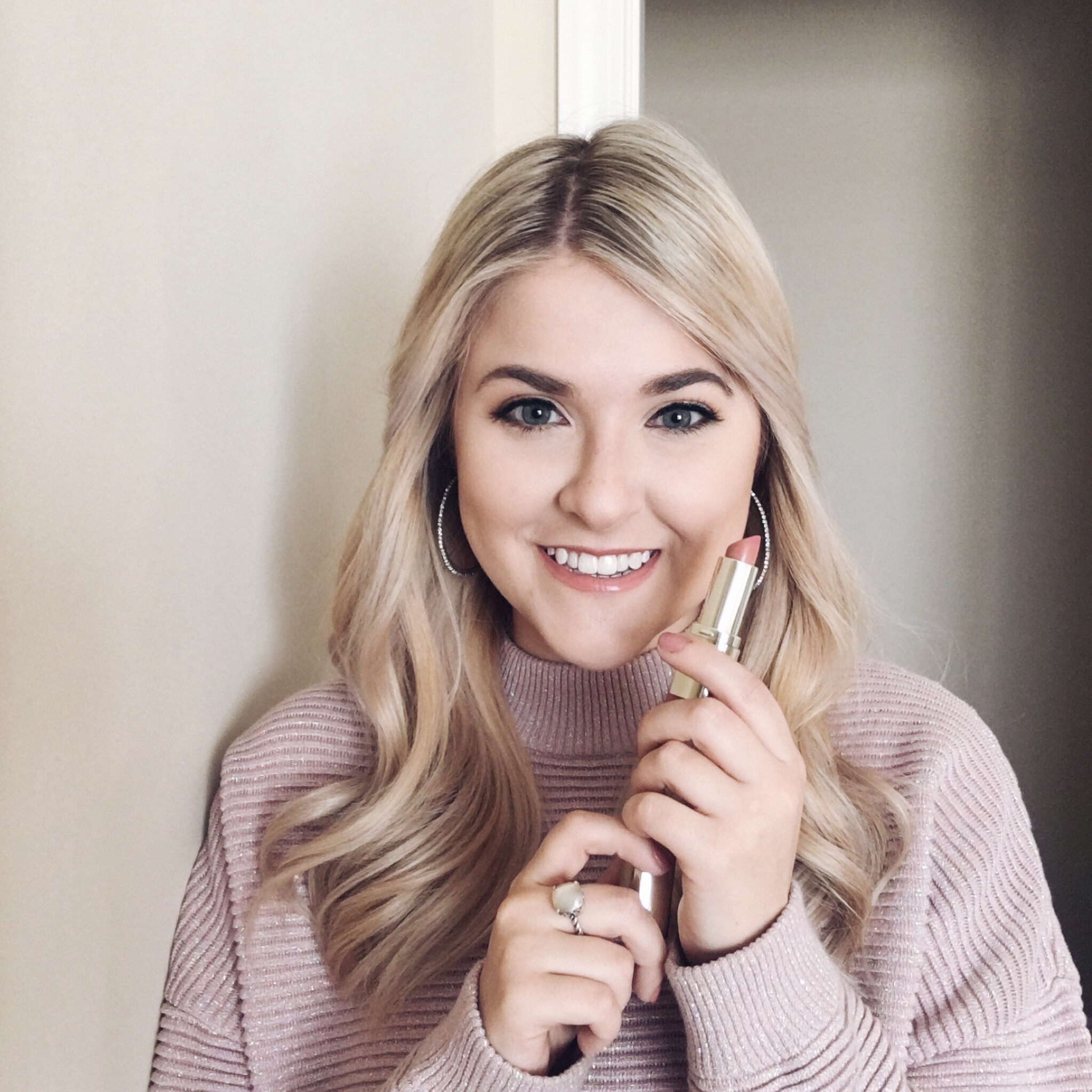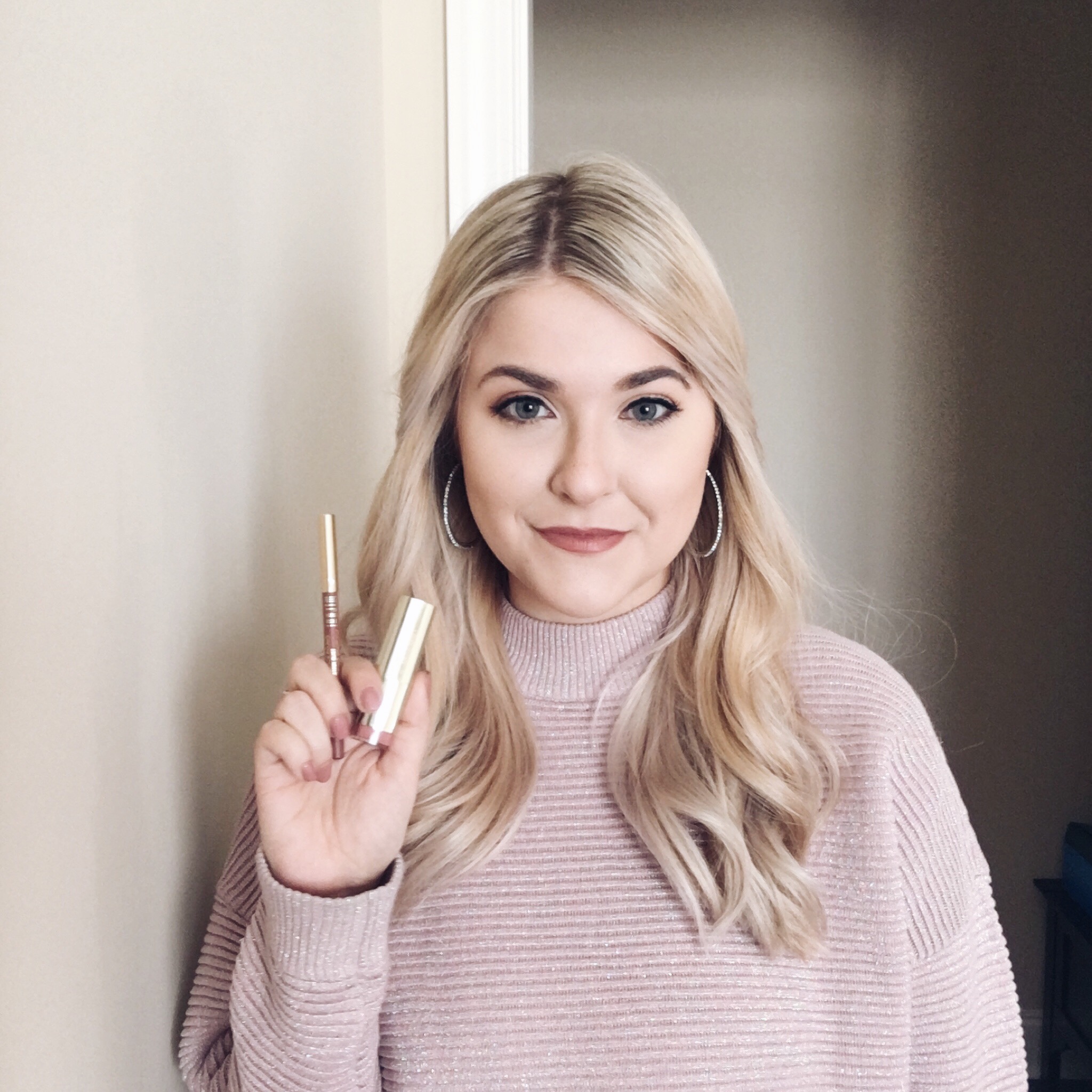 This next lipstick is my most recent find, but I'm already obsessed with it. The Rimmel London Lasting Finish Lipstick in Airy Fairy. You guys….this is so pretty. It has a little more pigmentation that the L'oreal lipstick I talked about earlier, but it has a similar sheen to it. This lipstick is definitely a pinky, brown nude. It goes on super smooth, and actually lasts pretty well for a drugstore lipstick. I think this is a pretty universal nude, so this color would look good on any skin tone. If you love nude lipstick as much as I do, go out and buy this one today! I promise you won't regret it!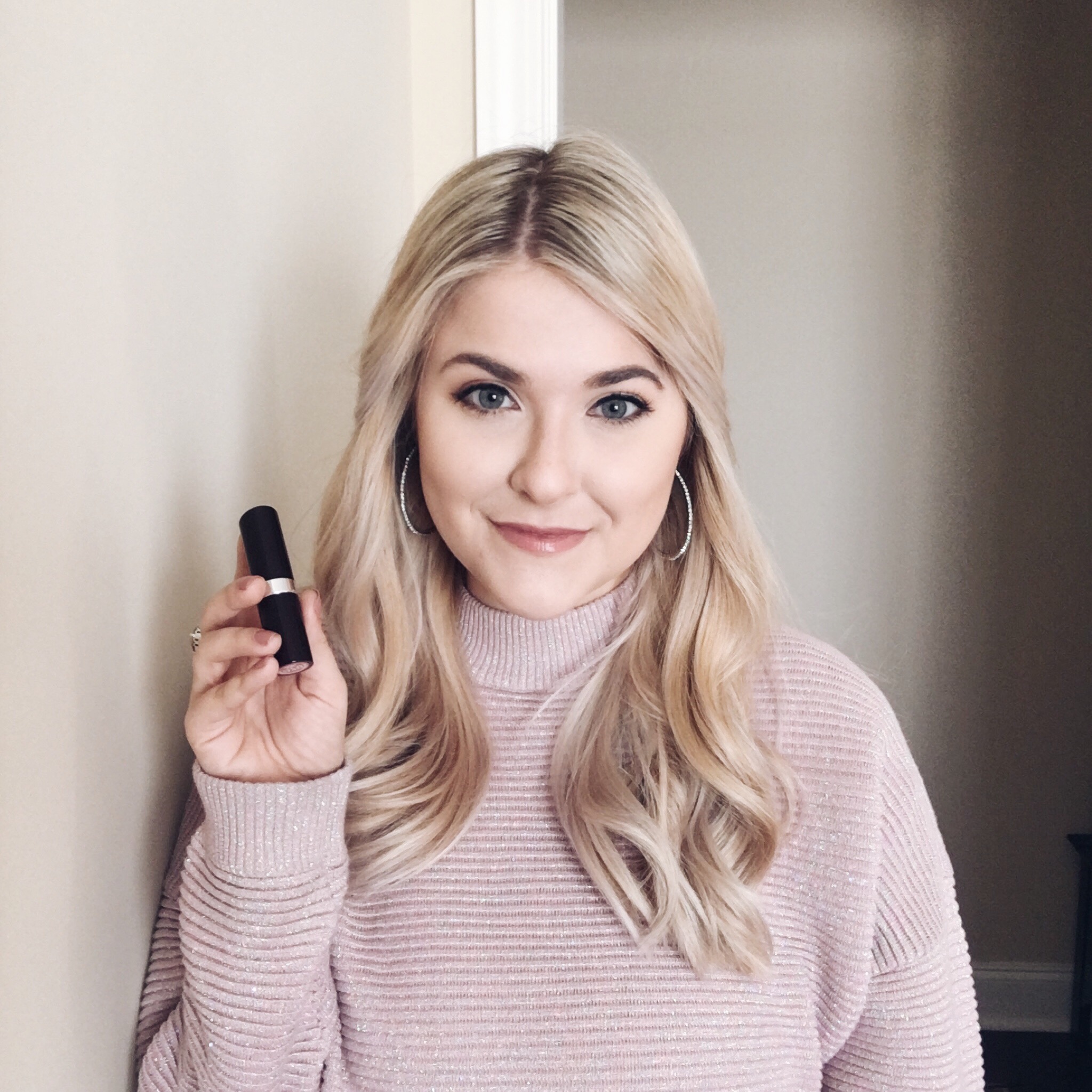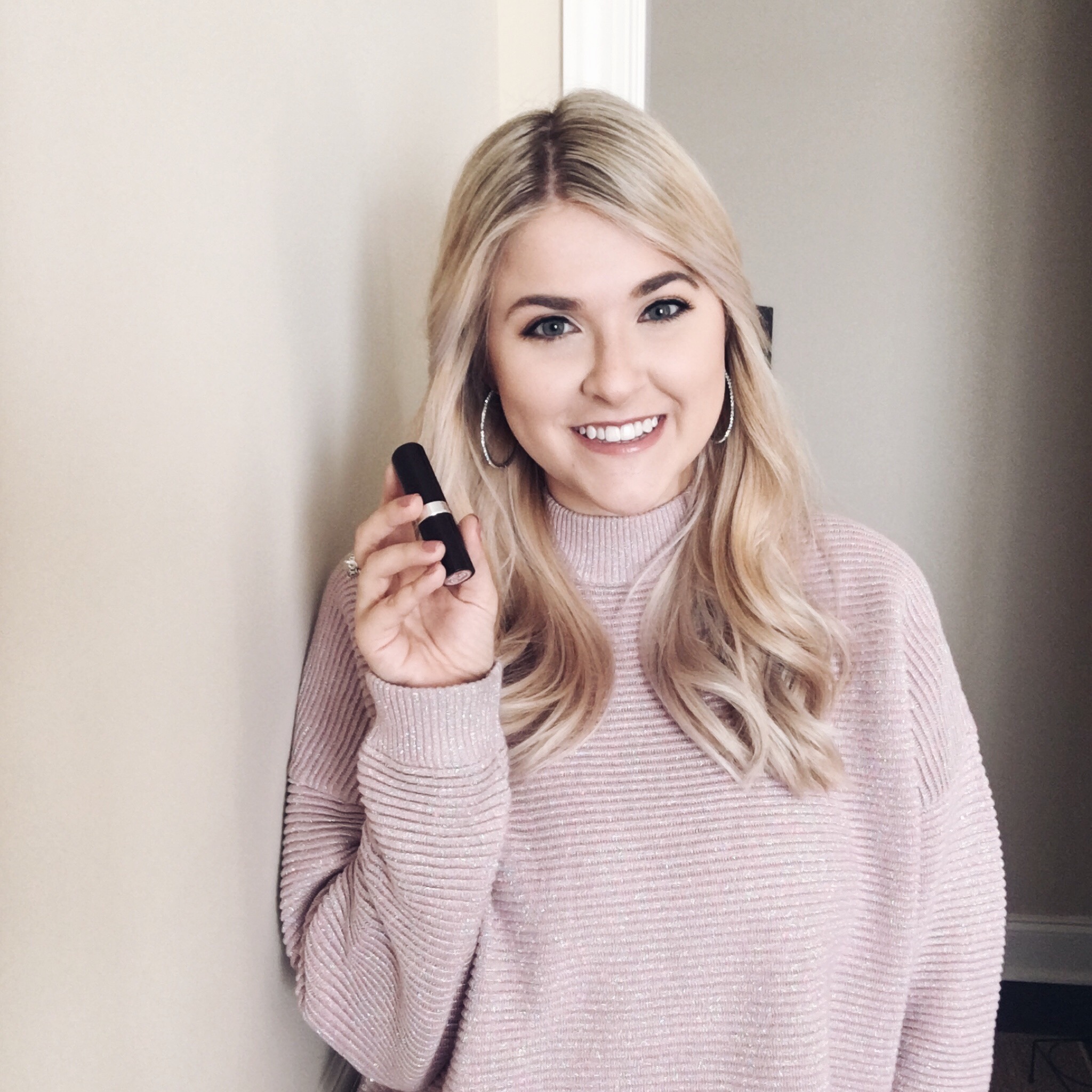 My last traditional lipstick is the darkest nude on the list. The NYX Matte Lipstick in Whipped Caviar has some intense pigmentation. I think this product is more of a berry, brown nude than pink or peach, but its color varies on different skin tones. On darker skin tones, it definitely looks like more of a pinky nude in my opinion. I'm fairly pale in the winter compared to my summer skin tone, so I'm interested to see what this lipstick looks like after I get a little sun. Although this is a matte lipstick, I haven't noticed it drying out my lips at all. In fact, I think it goes on pretty smooth and lasts a long time.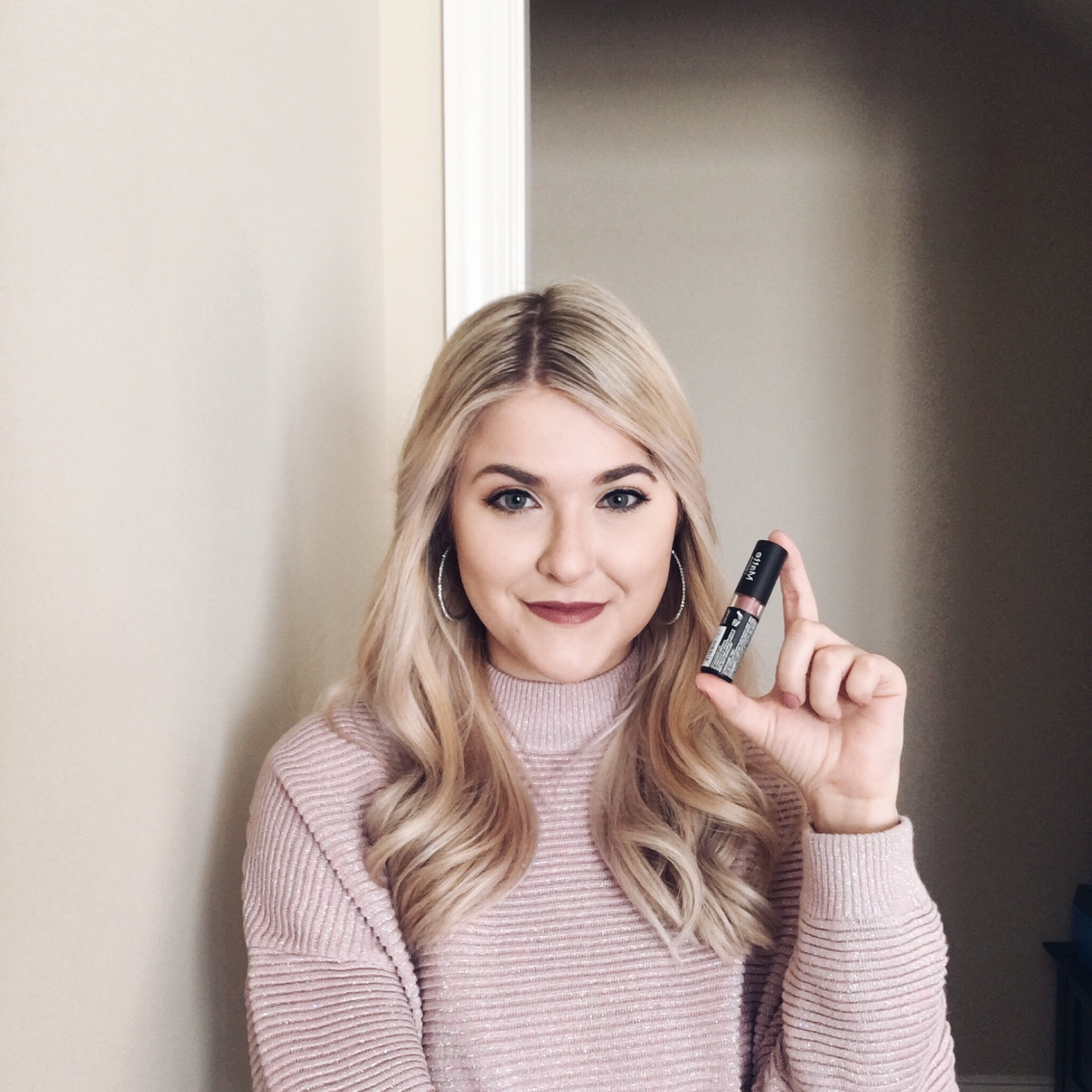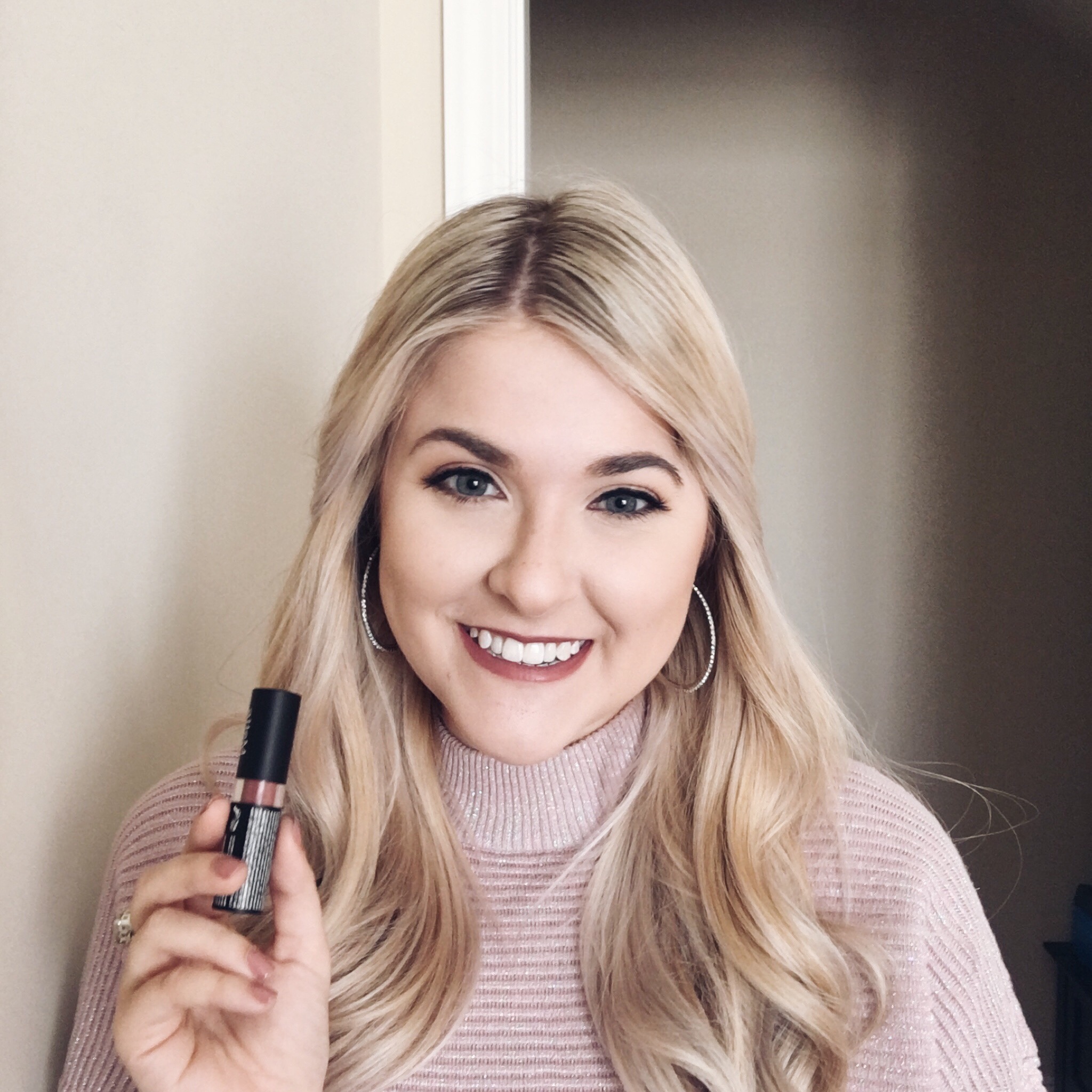 Ok, now on to liquid lipsticks. I have a love-hate relationship with liquid lipsticks. I tend to have dry skin and lips, especially during the winter, so it's always a struggle for me to find a liquid formula that doesn't suck all the moisture out of my lips. But, I love the long lasting power of a good liquid lip. I know you're probably tired of hearing about Kylie Cosmetics Liquid Lipsticks, but honestly I think it's worth the hype. I only have one of her lip kits, which is the Koko K nude. This stuff stays put y'all….it is no joke. I wore both the liner and liquid lipstick on Thanksgiving (since I knew I'd be stuffing my face all day), and I did not have to reapply all day. NOT ONCE. I can't lie and say this lipstick is super moisturizing, because it is a liquid lipstick after all. I will say that it is way less drying on my lips than some other liquid formulas I've tried. I think I'm most impressed with the liner, honestly. It is hands down the best lip liner I've ever used. It glides on so easily! My one complaint about this lipstick is that it dries darker than it looks. One way I get around this problem is to just wear the lipliner by itself. The liner is the perfect peachy, pink color, but the lipstick itself dries to more of a pinky, brown color. This product is definitely pricier than the others on my list, but I think it's worth the investment.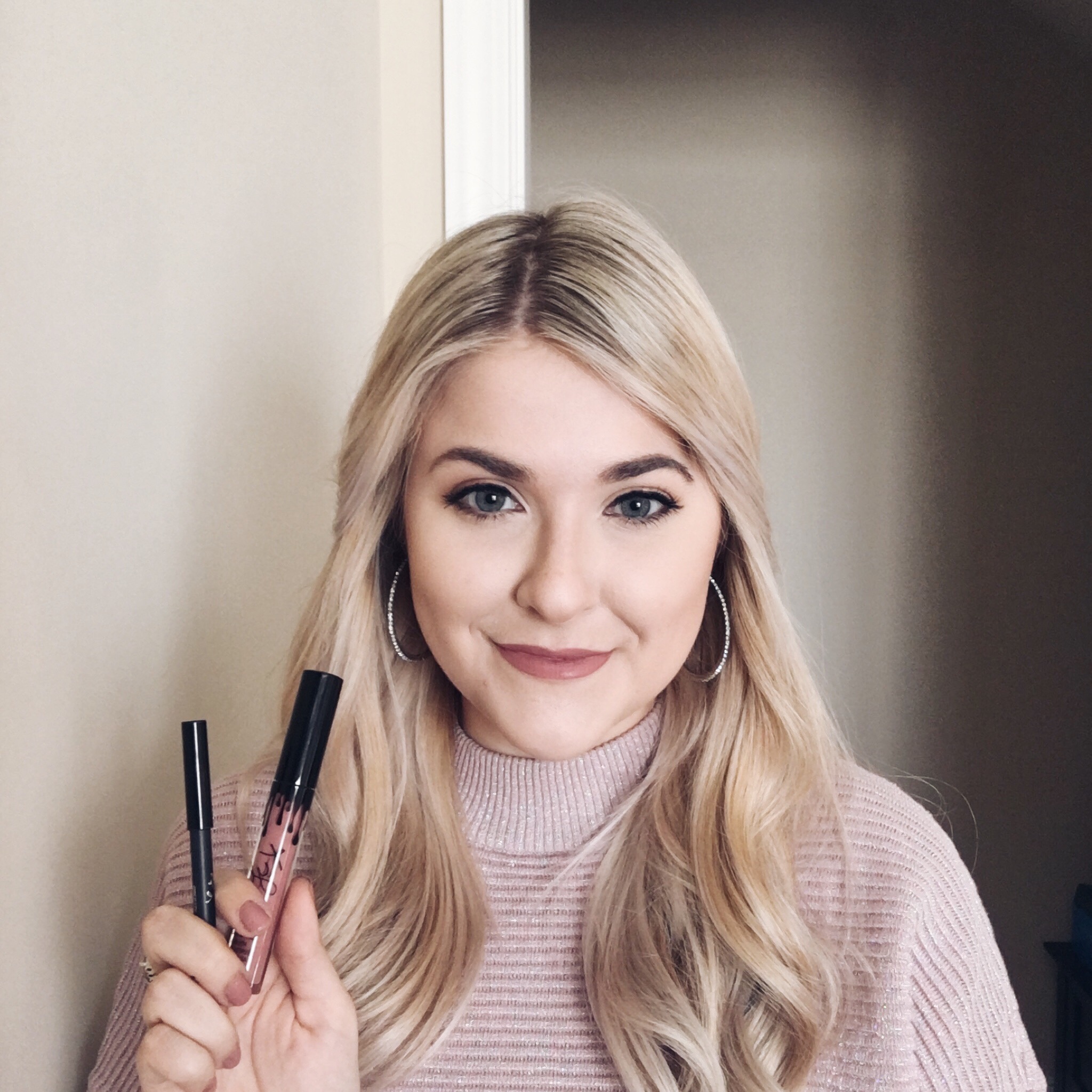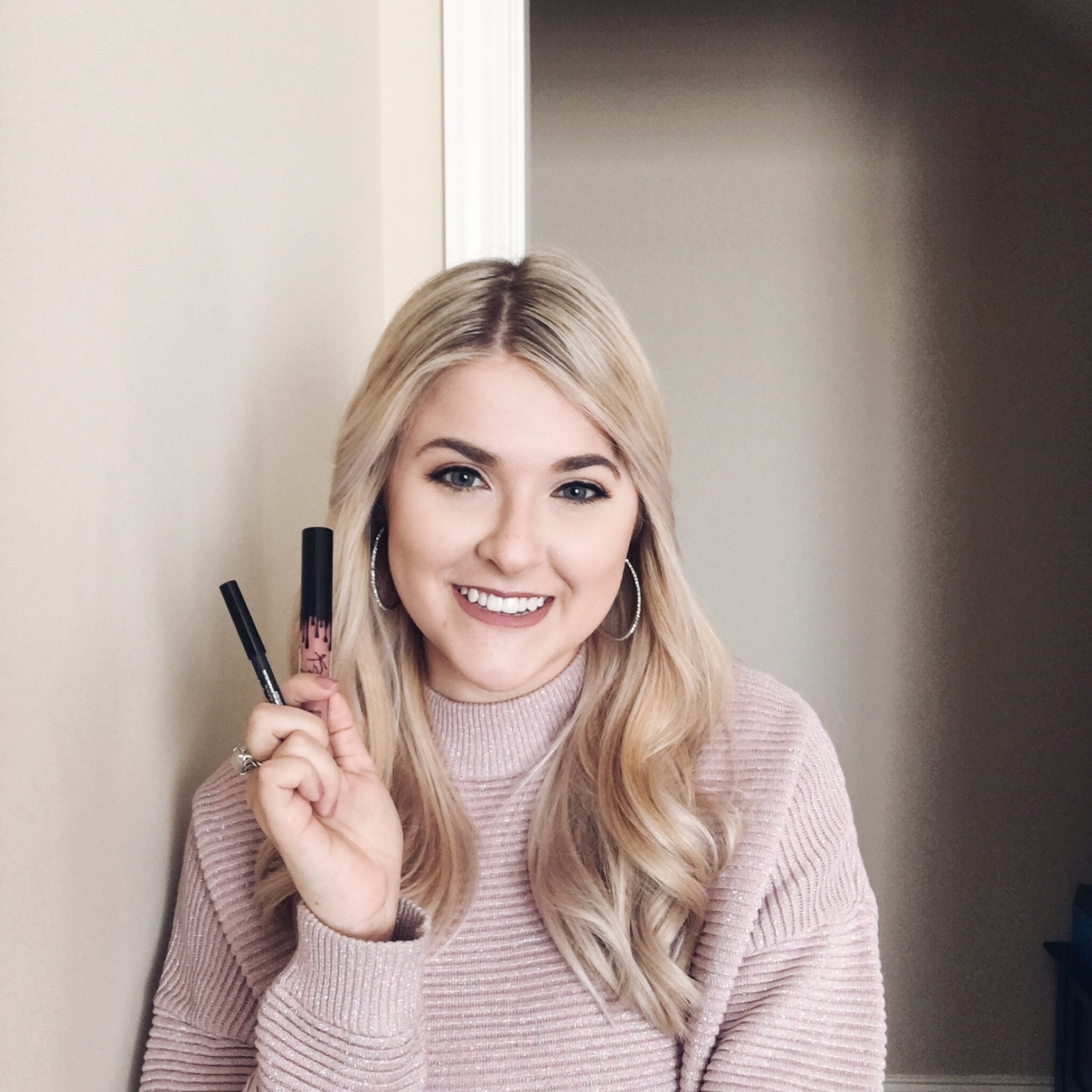 The only other liquid lipstick that made the cut is the NYX Lip Lingerie Liquid Lipstick in Babydoll. This nude shade is on the peachy side for sure. I'd compare it to the Milani lipstick in Nude Creme I talked about earlier. It's a little more drying than the Kylie Liquid Lip, but it's still not bad compared to other formulas I've used. I'm not a huge fan of the applicator on this lipstick, because I think it can cause the lipstick to go on patchy. It definitely helps to use the body heat from your finger to help blend this into your lips. I don't think I've ever worn this lipstick by itself, except for the sake of these photos. I usually put it under my Kylie liquid lipstick to lighten it up a little bit. These two products pair together beautifully! There are over 15 shades of the Lip Lingerie line, and all of them are variations of nude. I think if I got a darker color, I'd like this product a lot more. I have my eye on the color Bedtime Flirt, so that may be my next purchase.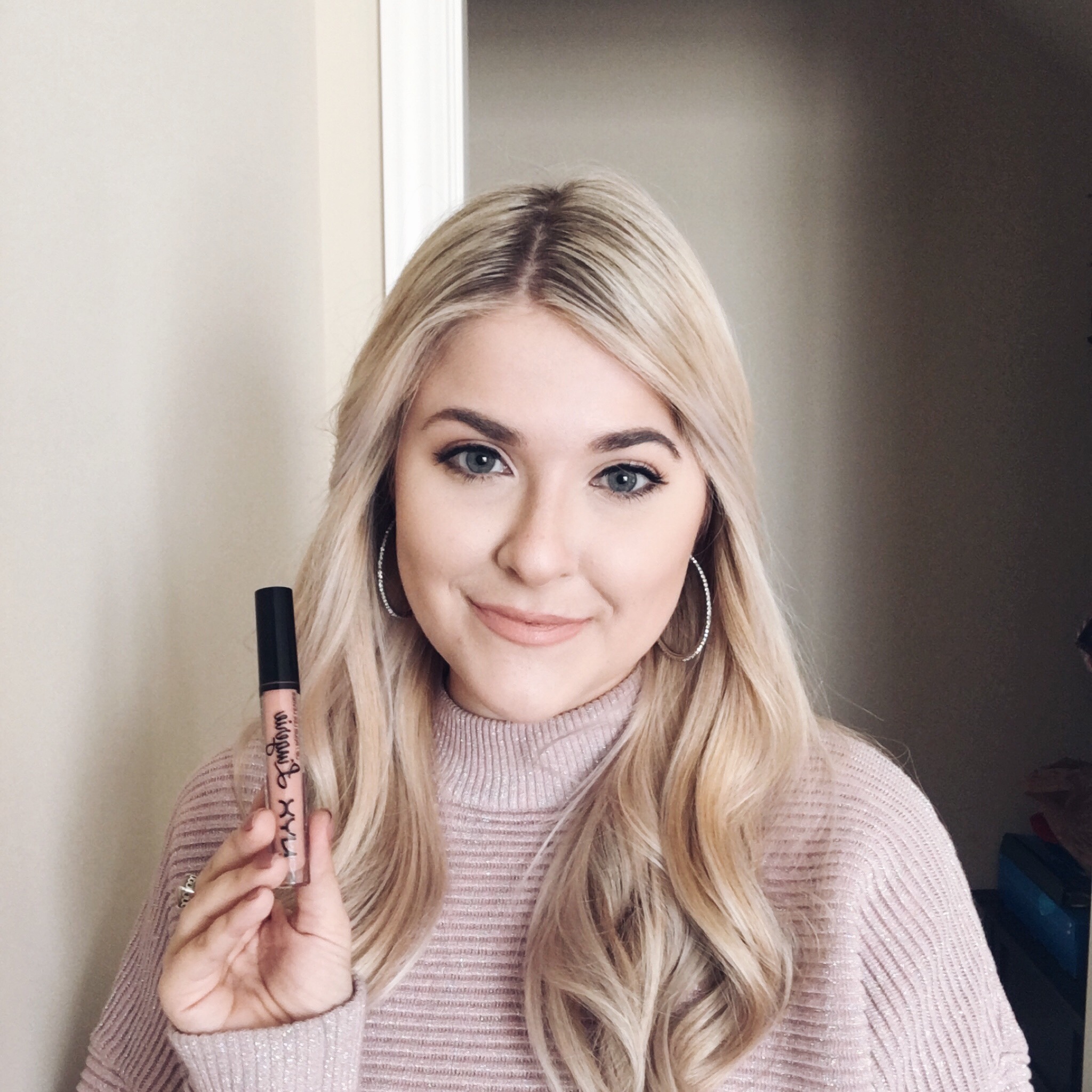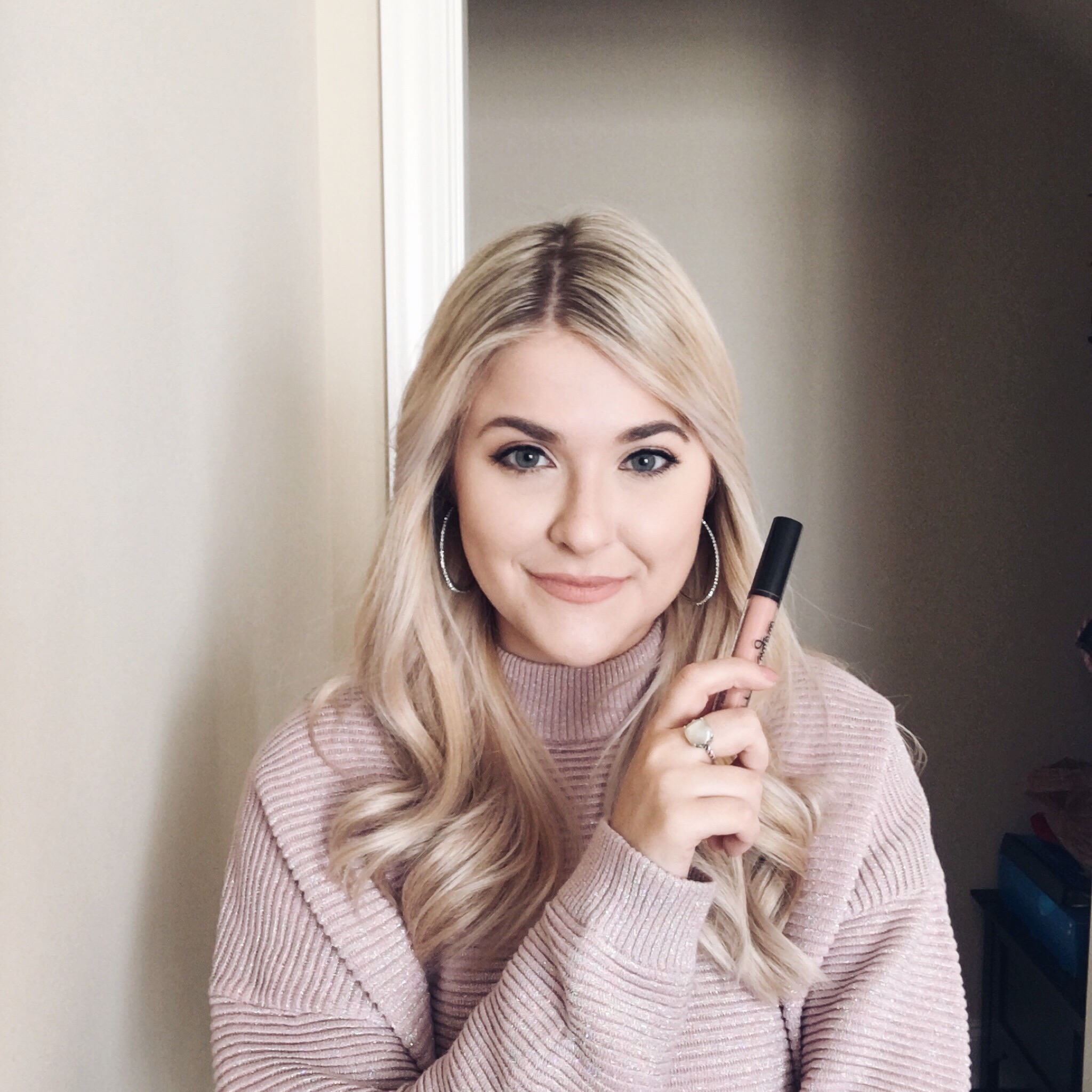 My last nude product is not a lipstick, but a lip gloss. I haven't worn lipgloss since I was in middle school, but I noticed the 90's lip is becoming a trend again. I think we'll be seeing a lot of glossy lips this spring, and I have the perfect one for you to try! The NYX Butter Gloss in Creme Brûlée is my favorite lip gloss of all time. It smells delicious and is the most beautiful pinky nude color. It goes on flawlessly over any nude lipstick to take your nude lip to the next level. I've had issues with other lip glosses feathering all over my face, but this lip gloss stays put! It's also not too sticky, so my hair doesn't end up stuck in my mouth (which is super embarrassing…so please tell me this happens to other people besides me). I've been wearing this nonstop for the past few weeks, with every makeup look imaginable!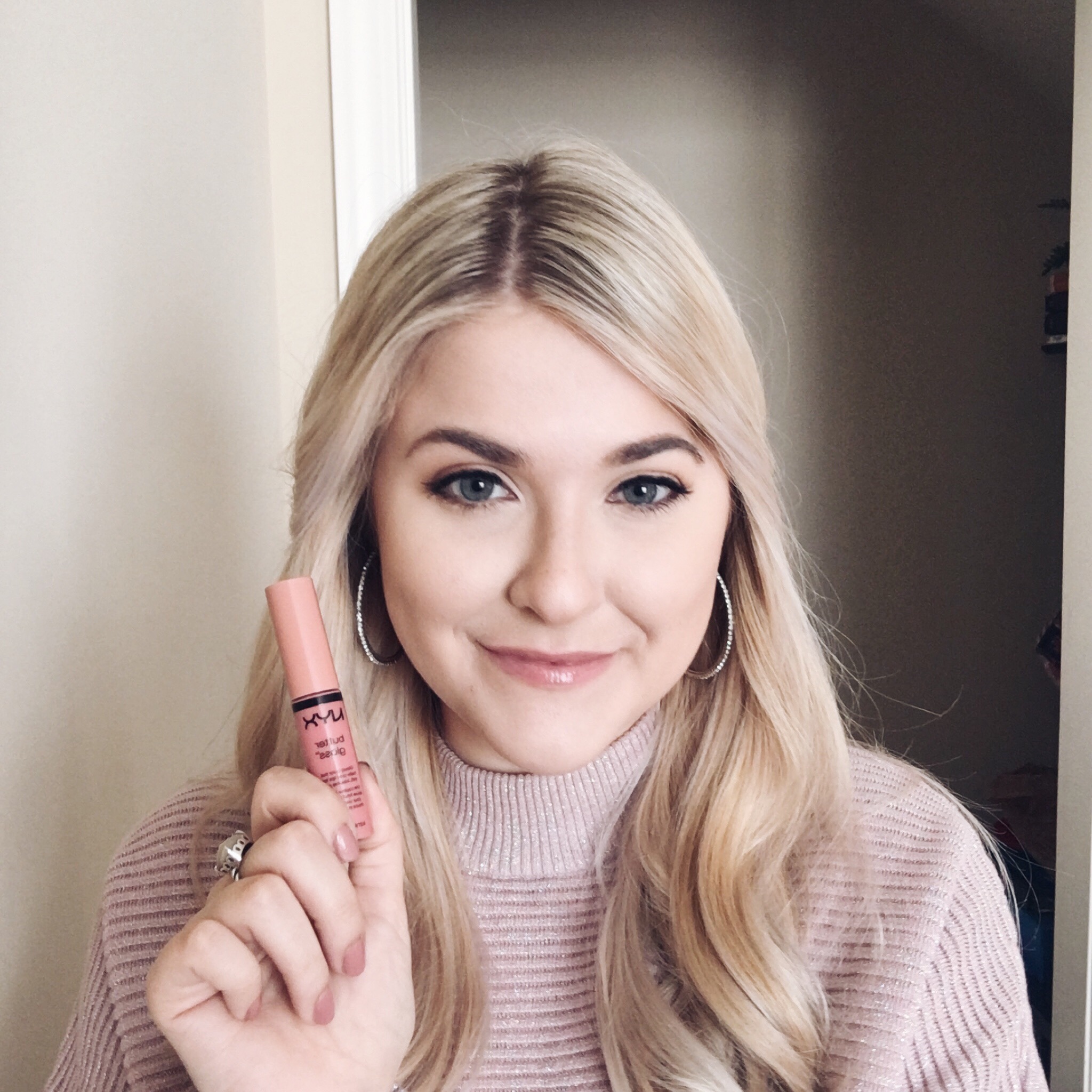 Here are the lipsticks side by side, so you can really see the difference in color. From left to right: NYX butter gloss, NYX Lip Lingerie, Kylie's Matte Liquid Lipstick, NYX Matte Lipstick, Rimmel London Lasting Finish Lipstick, Milani Color Statement Lipstick, and L'oreal Paris Colour Riche Collection Lipstick. I love all these products, and I hope you will too! If you try any of these products, take a shameless selfie and use the hashtag #SimplyNikiBeauty so I can see how great these products look on you! Thanks for reading!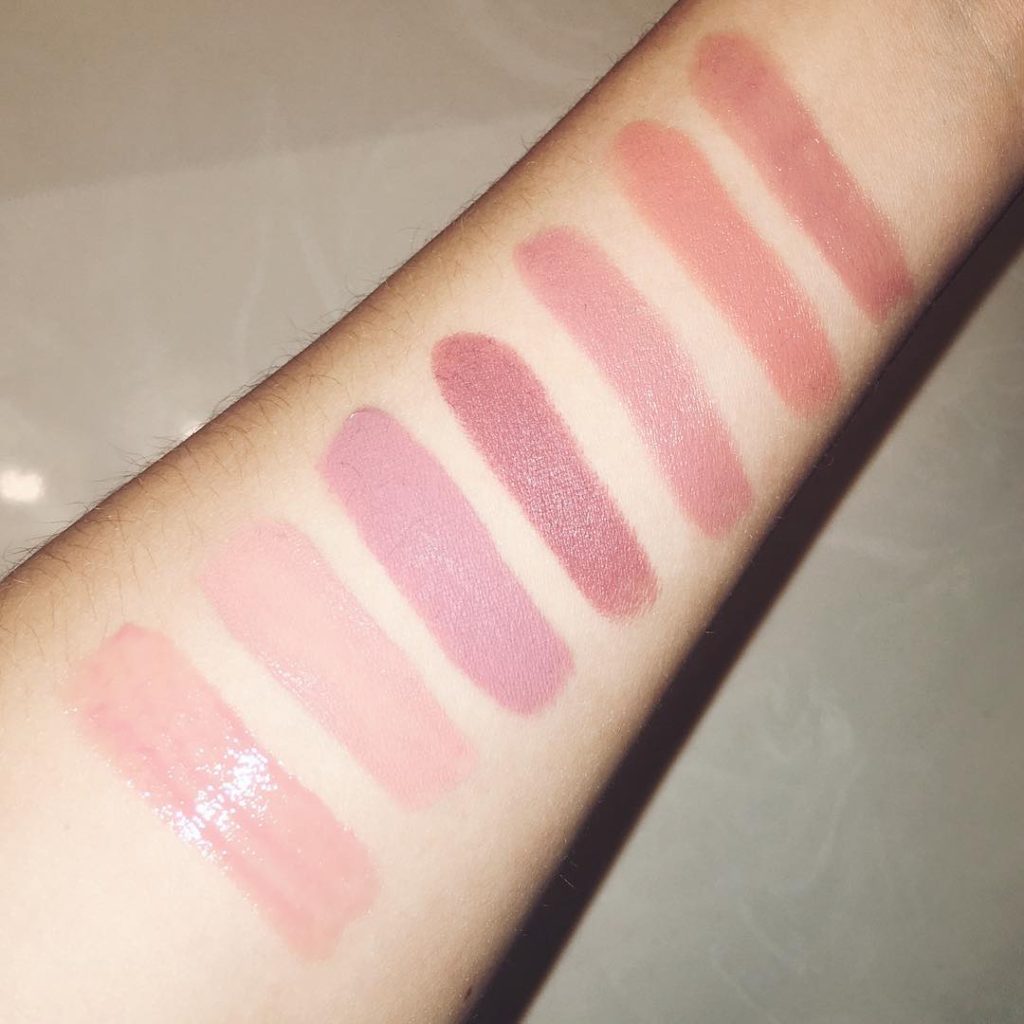 Sweater – H&M (similar here, here, and here)
Nail Polish – Revlon Nail Enamel in Romantique