Makeup has been a hobby of mine for years now! One of my favorite things about the holidays is getting to create new, festive makeup looks. Each year around this time, I'm constantly looking to Pinterest or Youtube for inspiration. Recreating other people's makeup looks while adding your own twist is so fun and really gets those creative juices flowing.  That being said, we tend to put our skin through a lot during the holidays! The colder weather can leave our skin dry and damaged, and holiday parties result in wearing makeup for longer than normal. It's so important to really take care of your skin, all while looking glam for your holiday events!
This holiday season, I tried Neutrogena's Healthy Skin Liquid Makeup to recreate a look worn by Eiza González at the premiere of her movie Baby Driver. I think this is a great makeup look for someone that wants a more toned down, "natural" look. The bronze smokey eye and pop of color on the lips brings the perfect level of festivity! I mean look how gorgeous she looks!!!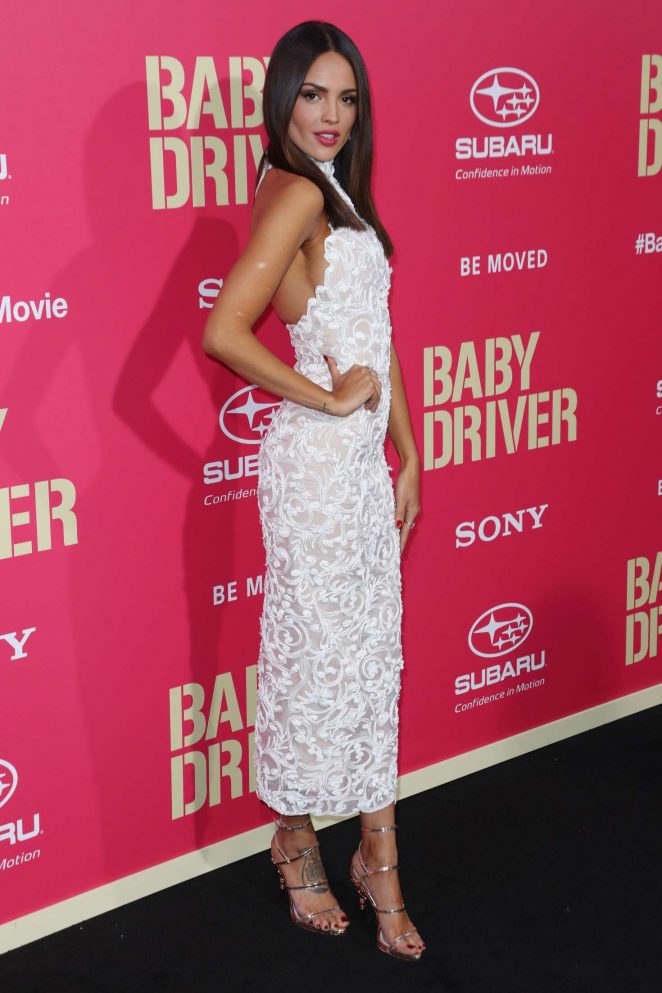 I was able to work with Neutrogena to recreate this makeup look for New Years Eve. If you want to find out how I achieved this look, then keep scrolling!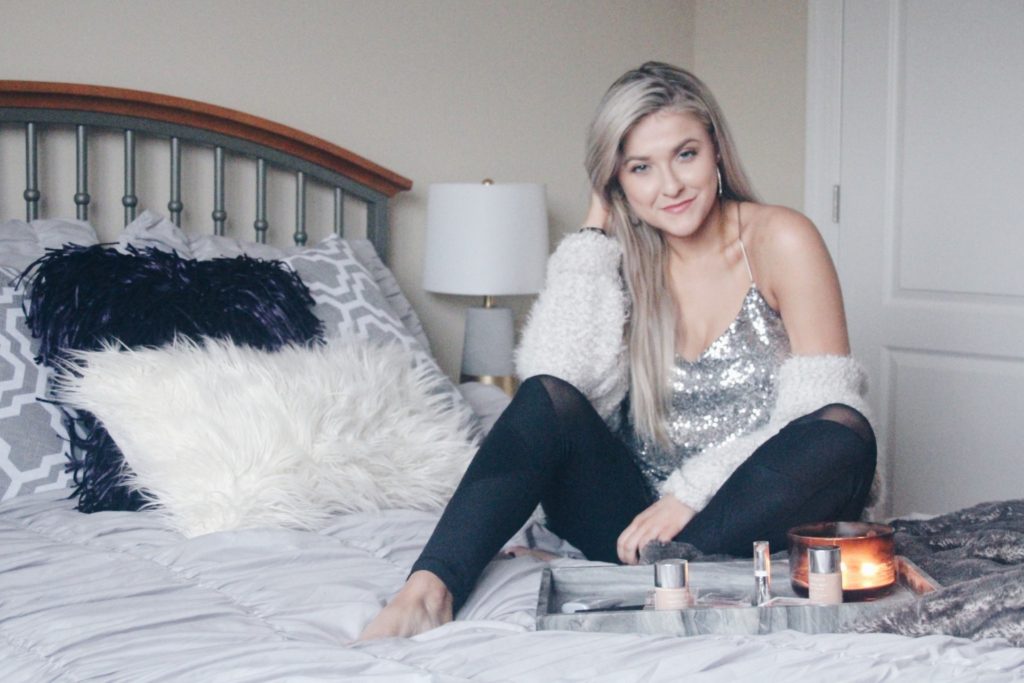 Ok, so I always start out with a good base when it comes to makeup. I applied a thin layer of the Healthy Skin primer to ensure my makeup stayed flawless all day. Then, using a beauty sponge, I applied a thin layer of  the Healthy Skin Liquid Makeup foundation  all over my face. I mixed the shades Natural Ivory and Buff since I'm currently self tanned! I love how easy it is to build up coverage using this foundation. Finding a foundation that is buildable WITHOUT being cakey is a challenge, but I'm so excited to tell y'all that I wore this foundation for 10+ hours without noticing any cakiness. It literally just looked like my skin…but better all day! The formula contains an exclusive blend of antioxidants that are proven to improve luminosity, tone and texture over time for healthier looking skin. I'm not sure which was glowing more…my sequined shirt or my face!!! I love looking like I have a natural glow, especially in the winter when my skin tends to look dull. If you're looking for an affordable foundation that has great benefits for your skin, look no further, Neutrogena's got ya covered!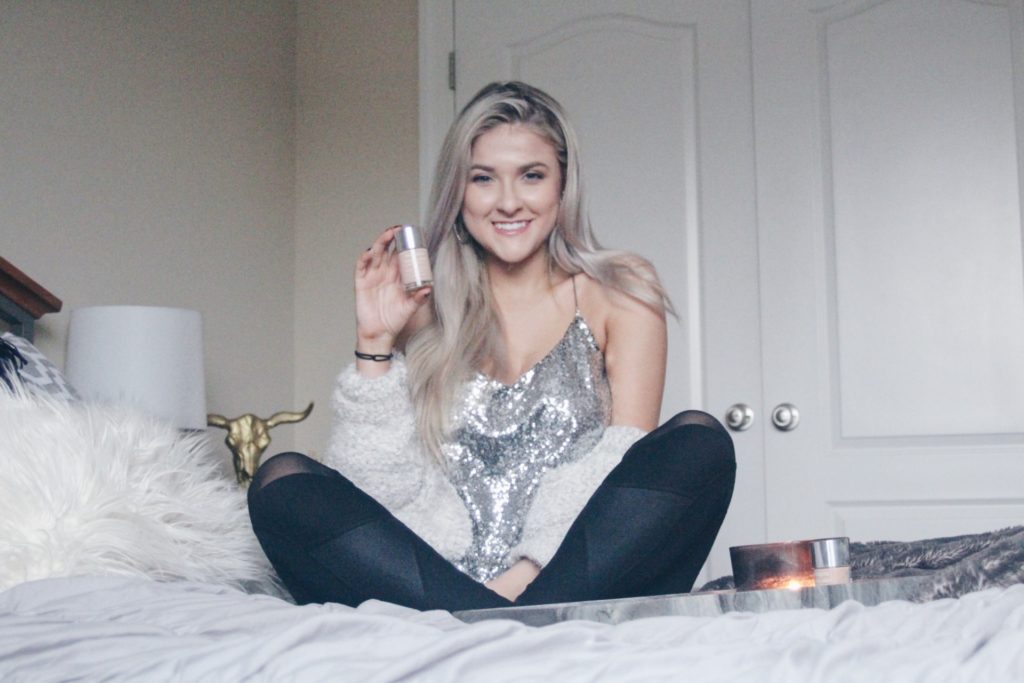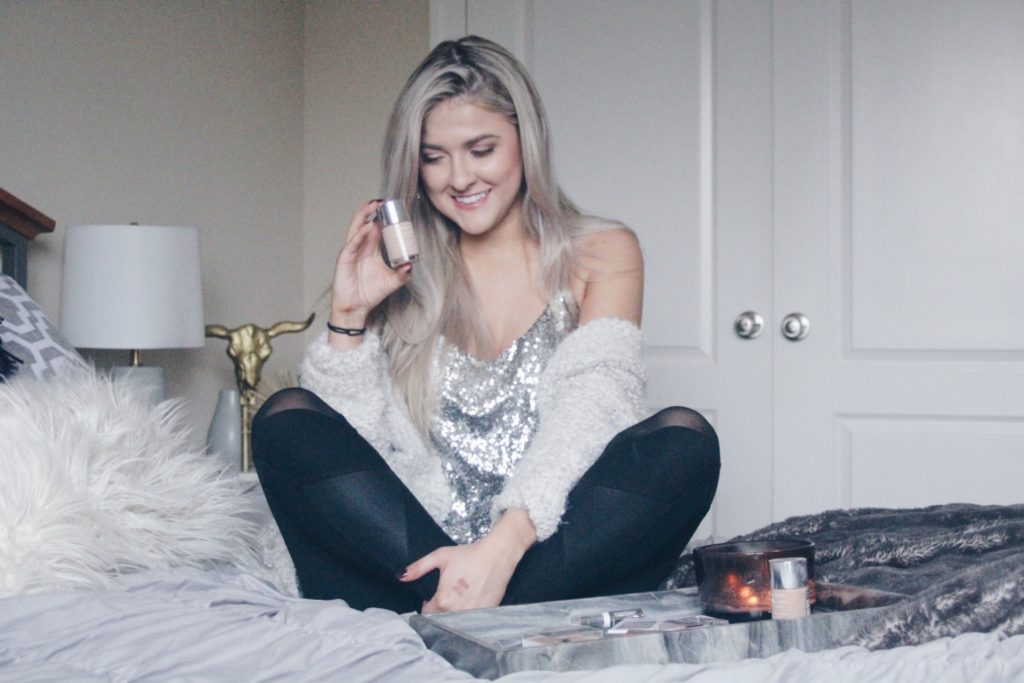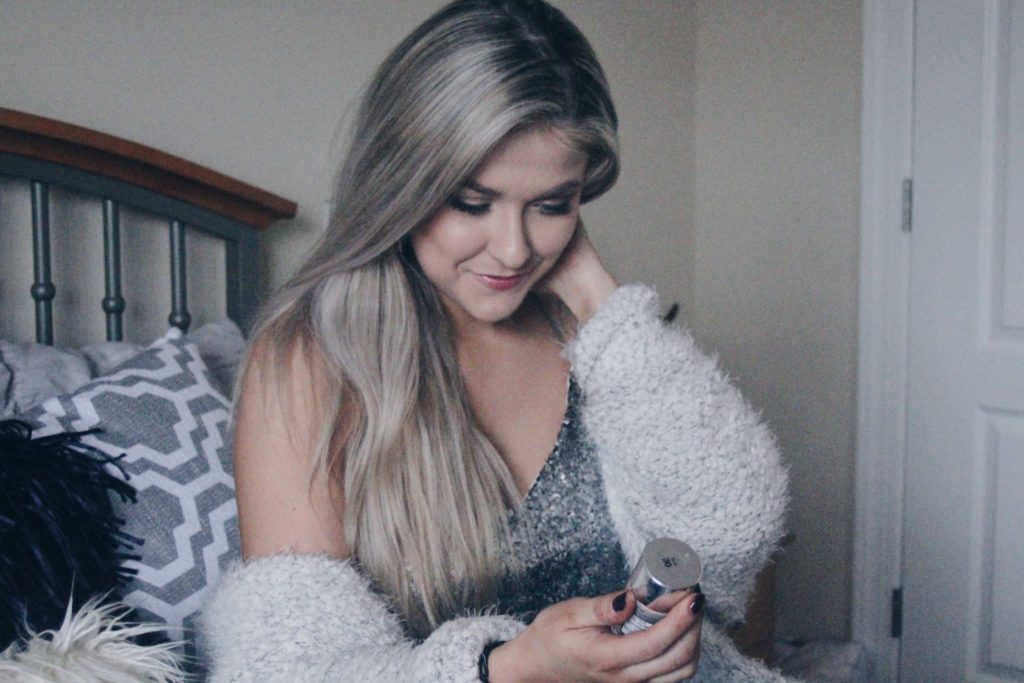 Next, I used the same beauty sponge to apply and blend the Hydro Boost concealer in the shade Fair. I applied this under my eyes, on my chin, down my nose, and on my forehead to create a highlighted look like Eiza did on the red carpet. For a little added highlight, I applied the Healthy Skin Brightening Eye Perfector in the shade Fair to the inner corner of my eyes. Brightening your inner eye can make you look more awake and give the illusion that your eyes are larger…it's a win-win!
After setting my face with powder, I moved on the contour. Eiza is blessed with a great face shape. Her cheek bones are much more defined than mine, but it's nothing I can't fake with some bronzer! Contouring doesn't have to be "Kim Kardashian circa 2006" intense. If you apply and blend correctly, bronzer can help give your face a little definition. I applied a little of the Natural Radiance bronzer in the shade Sunkissed in the hollow of my cheeks and blended up towards my temples. This helps give your face a little extra lift! I also applied some of the Healthy Skin blush in the shade Vibrant. This blush is extremely pigmented, so less is more when it comes to this product. I made sure to keep the blush at the top of my cheekbones as well.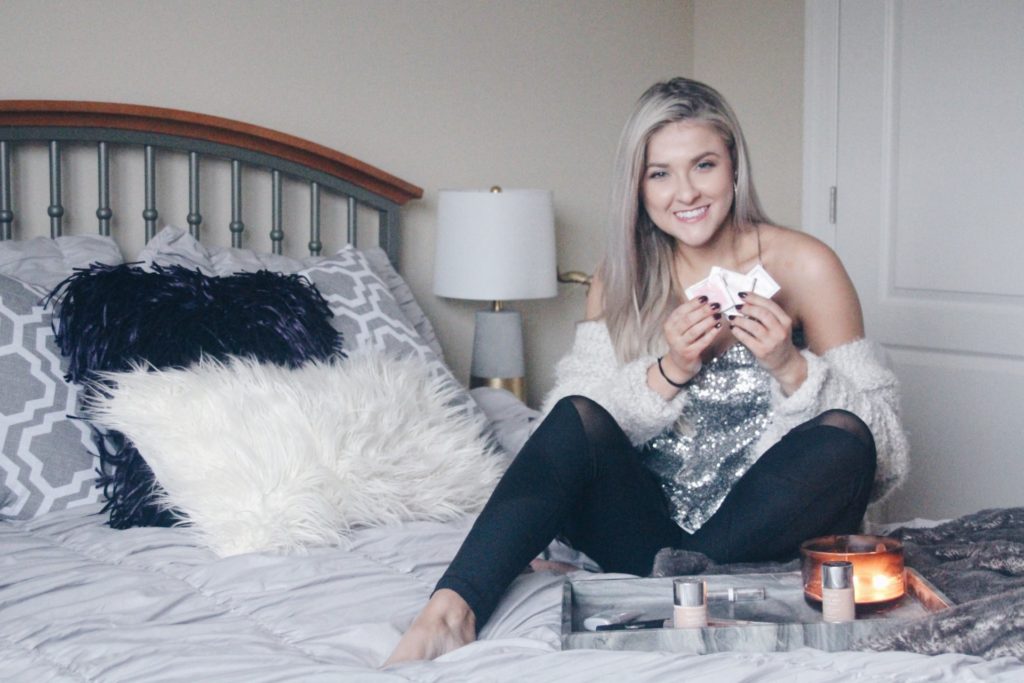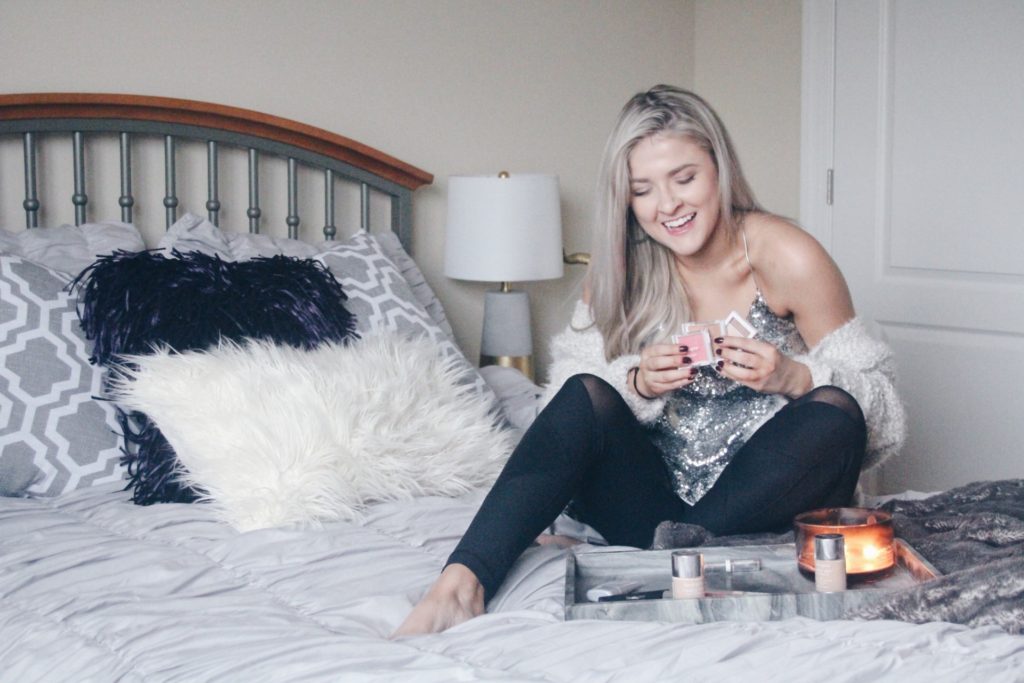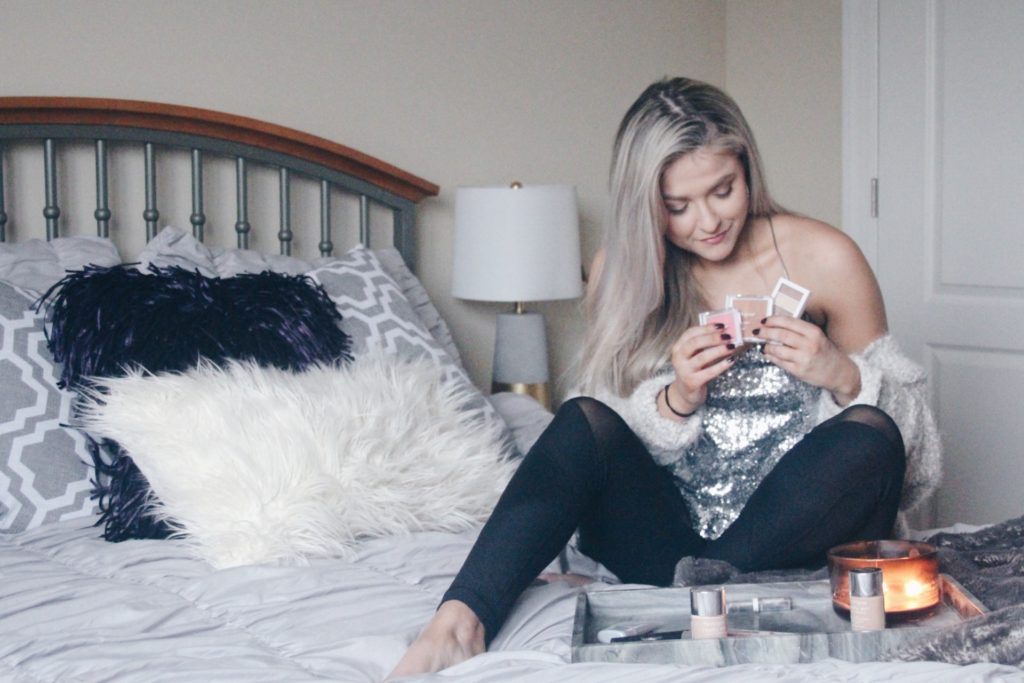 Now onto my favorite part…the eyes! Neutrogena's Longwear Eyeshadow in the shade Mink Brown is perfect for creating a bronze smokey eye! I started by dusting the second shade all over my eyelid. Then, I used the first shade as a transition shade in my crease. I placed the shadow down on the outer corner of my eye, then blended inwards. This creates a cat-eye look, which also makes your eyes look bigger! The key to a good smokey eye is blending! Literally blend until you can't see any harsh lines. I applied the darkest shade to the outer corner and made sure to keep it pretty low in my crease. I made sure the majority of the color stayed on the outer third of my eye. Then, I used a flat brush to pick up some of the bronze shade. I really wanted the shadow's shimmery element to be intense on my lid, so I spritzed my brush to dampen it a little. This will make your eye shadow more pigmented and prevent fallout. I went back in with the dark shade on a small angled brush to create the illusion of eyeliner. Once I laid the product down, I began to blend it into my lashline, creating a smokey look. Last for the eyes, I curled my lashes and applied the Healthy Lengths mascara. I love the wand on this product. It really allows you to catch each lash without making them look clumpy!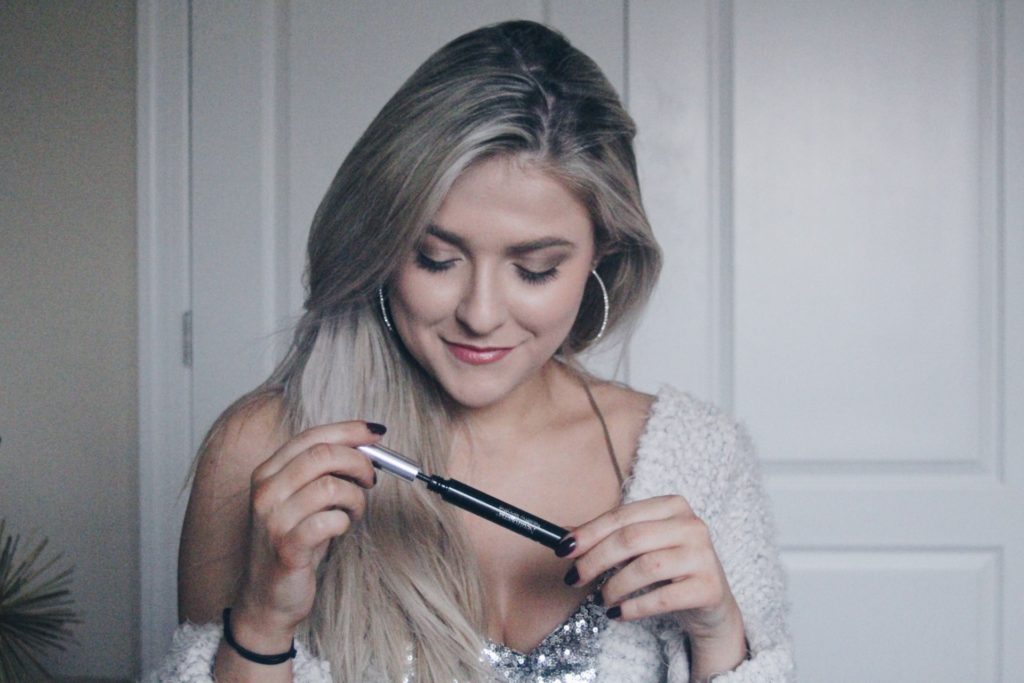 To finish this look, I added some of the Moisture Smooth Colorstick in the shade Papaya, which is a really pretty coral color. This little colorstick goes on like a dream! It's so creamy and didn't leave my lips feeling dry or flakey, which is important to me especially in the winter.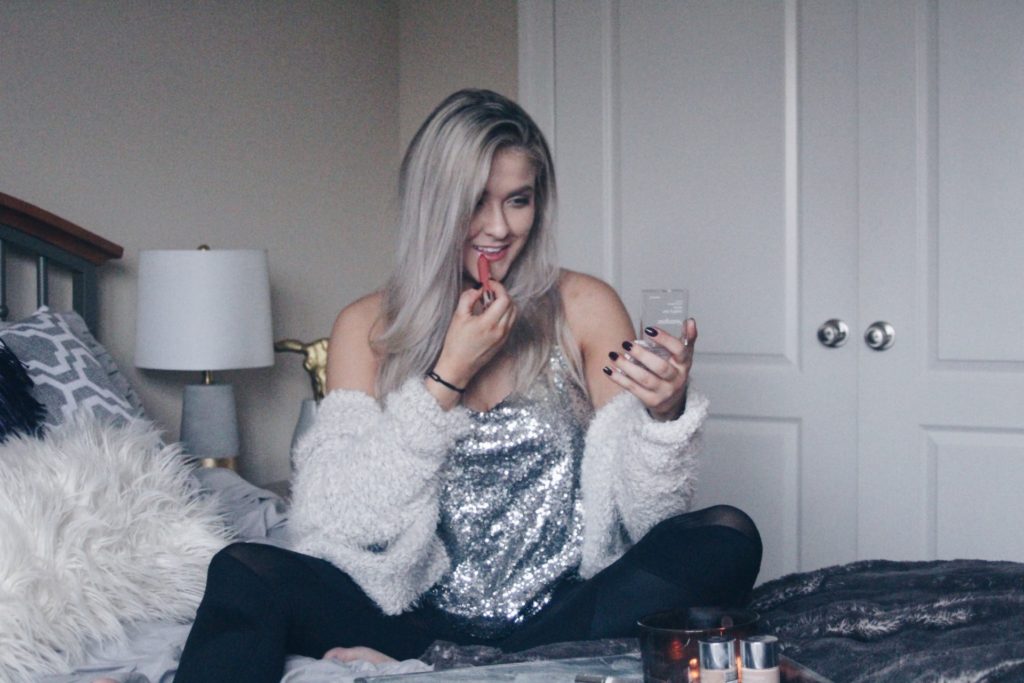 Thank you so much to Neutrogena for partnering with me for this post! I hope you guys enjoyed this look, and if you want to recreate it use code HEALTHYSKIN25 to receive 25% off on Neutrogena's website now through January 31st! Happy Holidays y'all!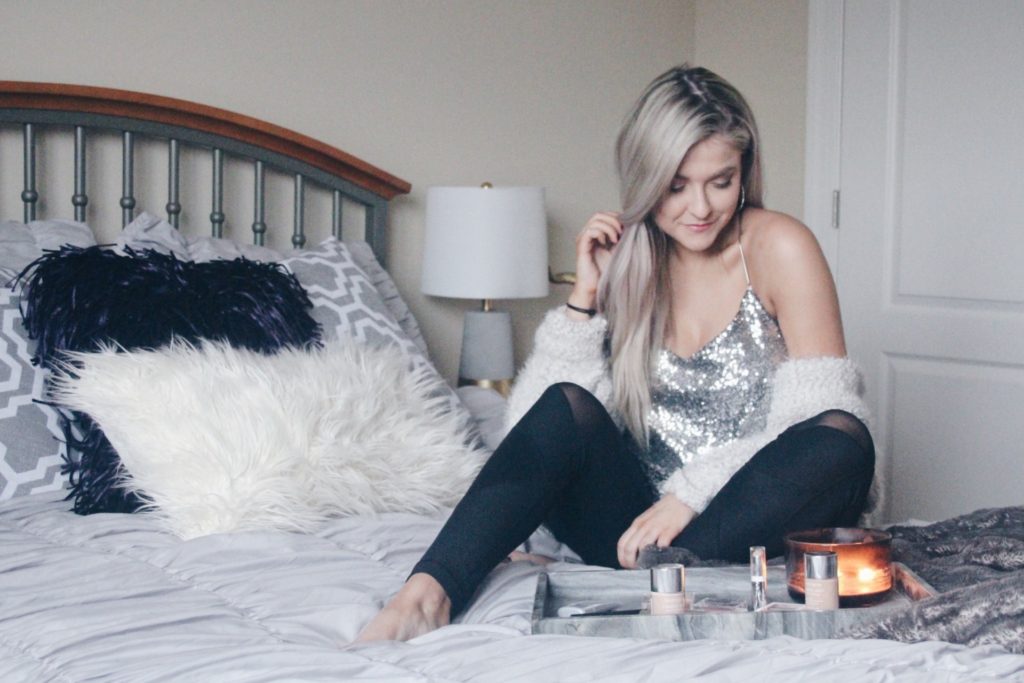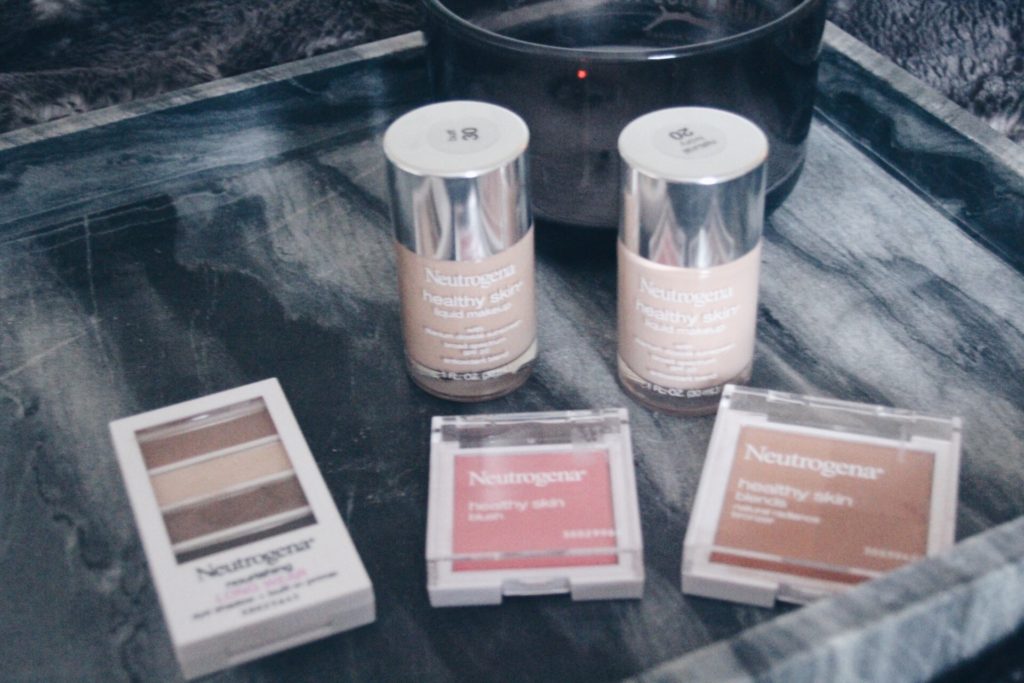 *Thank you to Neutrogena for sponsoring this post. All opinions are my own.