Hellllo, everyone! I've been wanting to do this for a while now, but I kept putting it off for some reason….maybe because I kept buying other things and continuously found myself with $4 in my bank account (can any other shopping addicts relate?) I was finally able to convince myself that I was doing some investigative journalism, and saved up some money to put together this little guide. With that being said, this post is in no way sponsored or affiliated with SheIn. I hope you find this helpful, and if you have any questions about my experience don't hesitate to reach out!
I'm sure you've heard about it or seen the "too good to be true" advertisements as you're scrolling through your Facebook feed. But in case you haven't, SheIn is a place you can find all kinds of trendy items for an extremely low price. They sell clothing, jewelry, accessories, shoes, and even swimwear! With thousands of items to choose from and conflicting reviews, it can be overwhelming to decide whether or not to take the risk in ordering something. I decided to take it upon myself to find out the truth for y'all, and let's be honest I wanted to see if the $5 shirts were legit.
Let's get started. I ordered a total of $107 worth of SheIn products…I only did this, because you get free express shipping on purchases over $99 and I'm impatient. I'm going to show you each piece/set I got, but first here are my tips for shopping SheIn:
Start by shopping items in the "Style Gallery" under the Explore tab

Here you'll find actual pictures of real people wearing the clothing. This will give you an idea of which products are actually worth posting about, because let's be real no one is going to post a piece of trash on their insta feed.

If you find an item you want that isn't in the "Style Gallery", check for reviews

There are tons of items that have been reviewed by customers. I tend to look for the reviews that include a picture of someone wearing it. This gives you an idea of what the product looks like in real life. If you see an item has a lot of bad reviews, and include pictures where the items looks like a transparent potato sack, it's probably in your best interest to avoid that item.

If you find an item that doesn't have any reviews, buy at your own risk

The wrap dress I ordered didn't have any reviews, but I decided to order it anyway. Luckily for me, I liked the item. However, you are taking a risk when you order something that hasn't been reviewed yet. This is why I encourage you to leave reviews for any item that you purchase, from SheIn or otherwise. Leaving a constructive and honest review could help someone else make a decision before ordering online! If you do order an item from SheIn and decide to return it, you can find their return policy by clicking the photo below or click here. 

Pay attention to the sizing and measurements

I believe a lot of the items are more consistent with Asian sizing, so be sure to take your measurement and compare them to the size charts. It's also helpful to look at the reviews with pictures. Many of the reviews will include the customer's measurements or sizing information and what size they ended up purchasing. Use this to determine what size would be best for you.

My last tip is this: understand that you get what you're paying for

I wouldn't use SheIn for items that I want to last for years to come. Instead, I'd use it more for trendier pieces that I don't want to invest a lot of money in.
Ok, that's it! Below you'll find a photo of me wearing the pieces I purchased, as well as the size I purchased. I'll also let you know if I think I should have sized up. For reference, I typically wear a S/M in tops, dresses, and bottoms, and a 3 in jeans.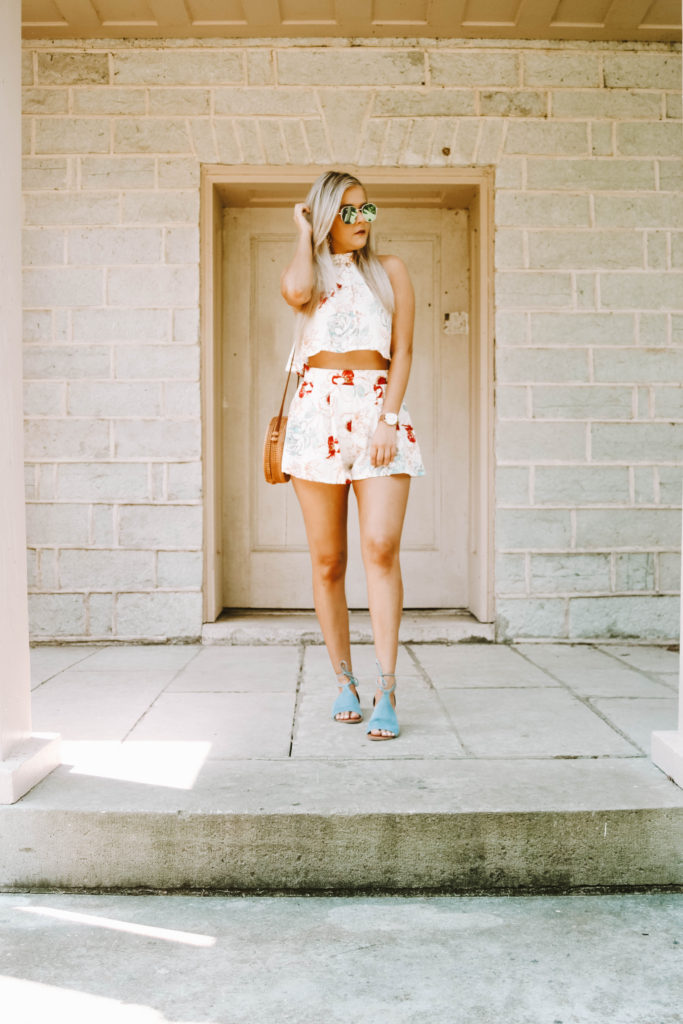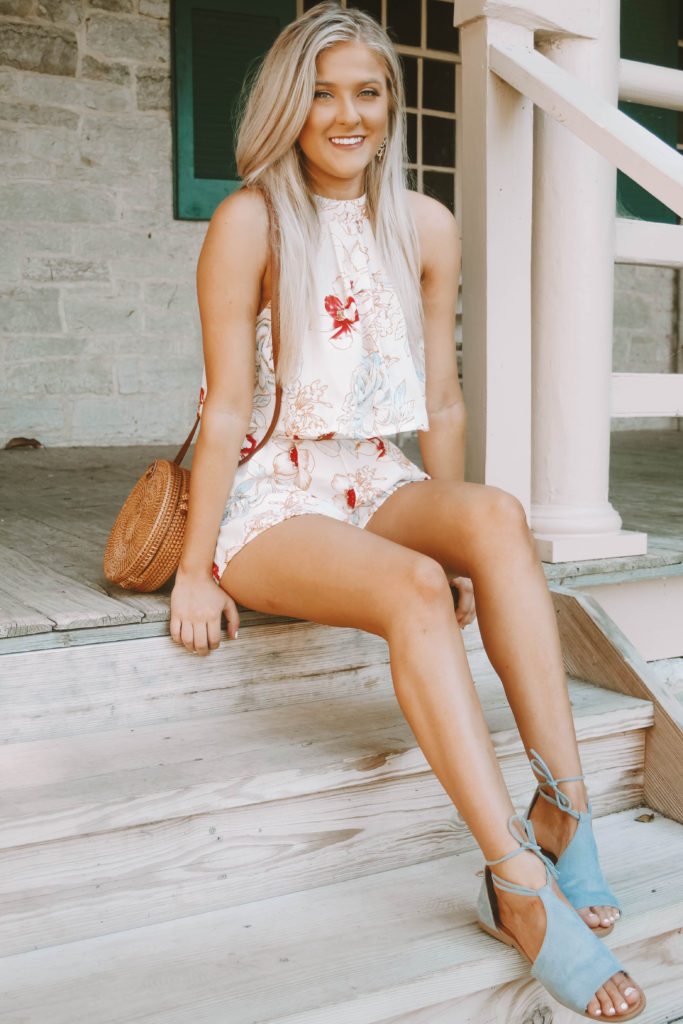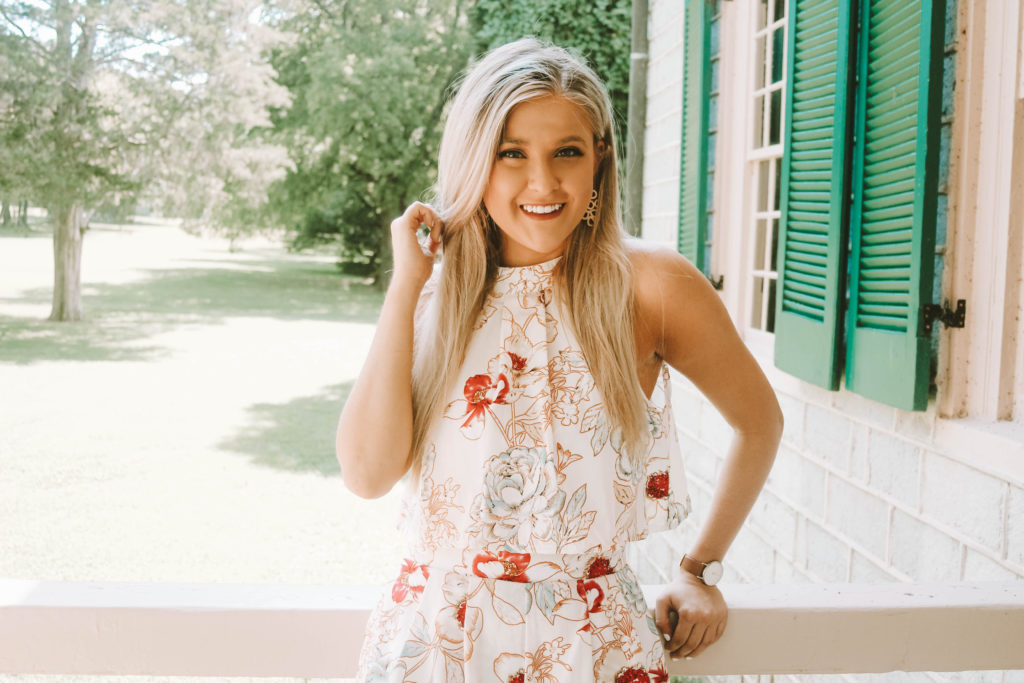 I ordered a medium in this two piece, and I was pleasantly surprised. It's not see through, and the floral pattern is really pretty. The top ties in the back, and the shorts have a zipper in the back as well.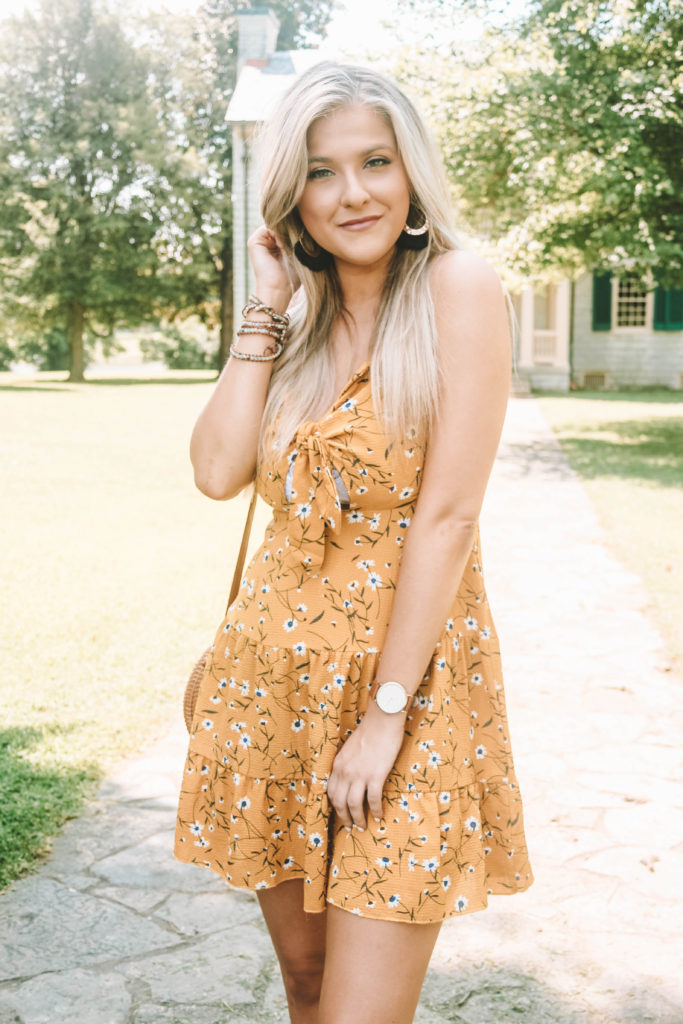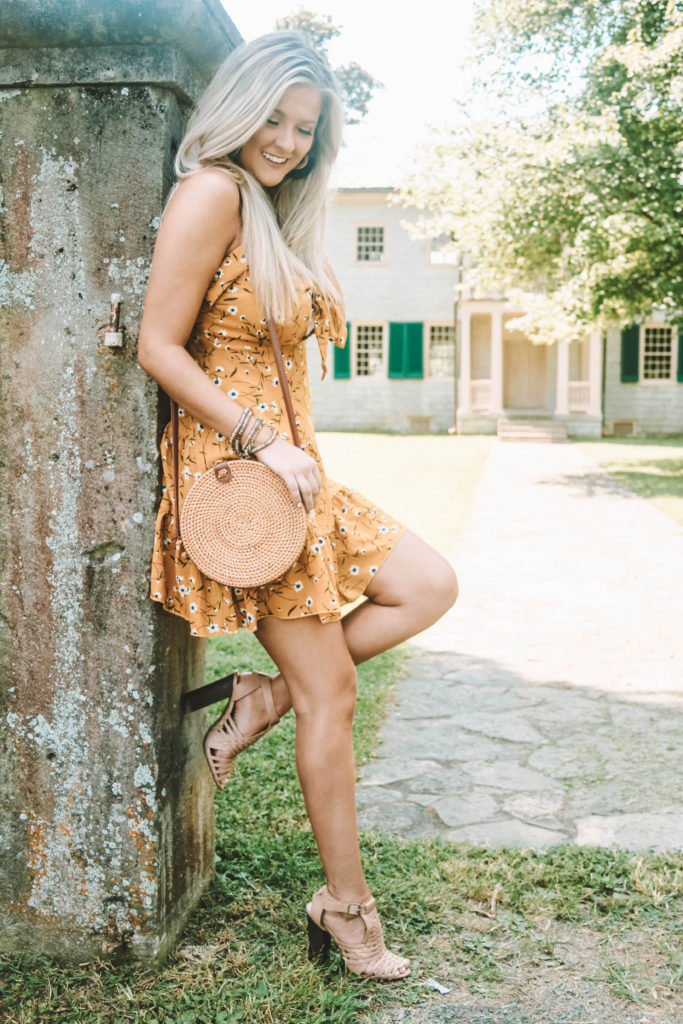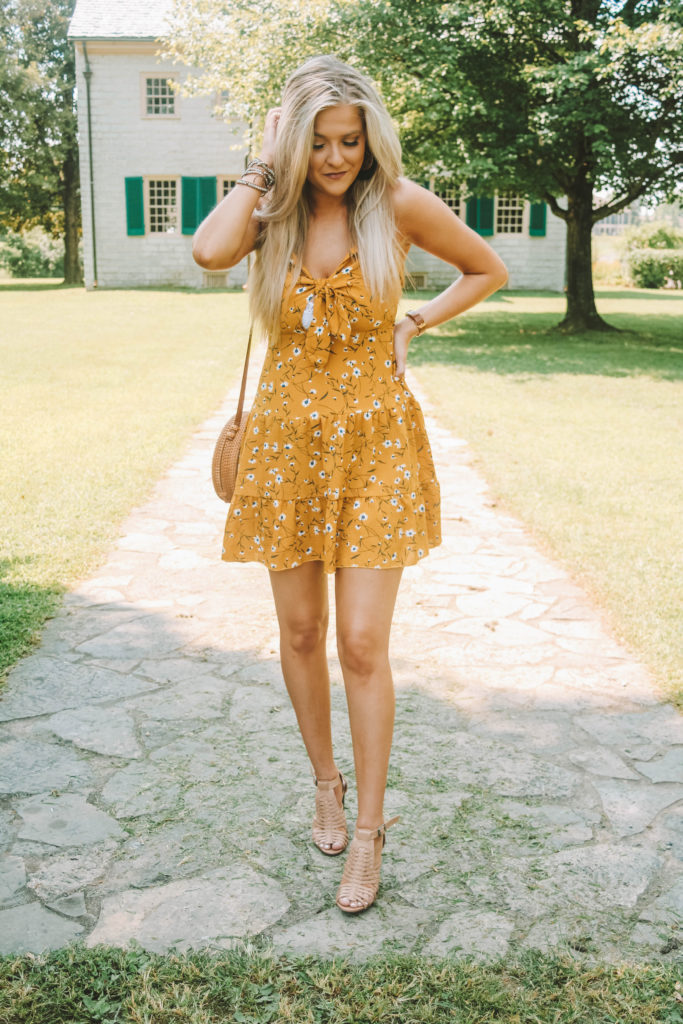 I ordered a small in this dress. I love that the mustard yellow color can be worn now and into fall. Throw on a denim jacket or chunky cardigan and some booties, and you're ready for the cooler weather! The front of this dress ties, and the straps are adjustable which is nice. I could have probably sized up to a medium for more coverage on the top. I wore a bralette underneath to help, though!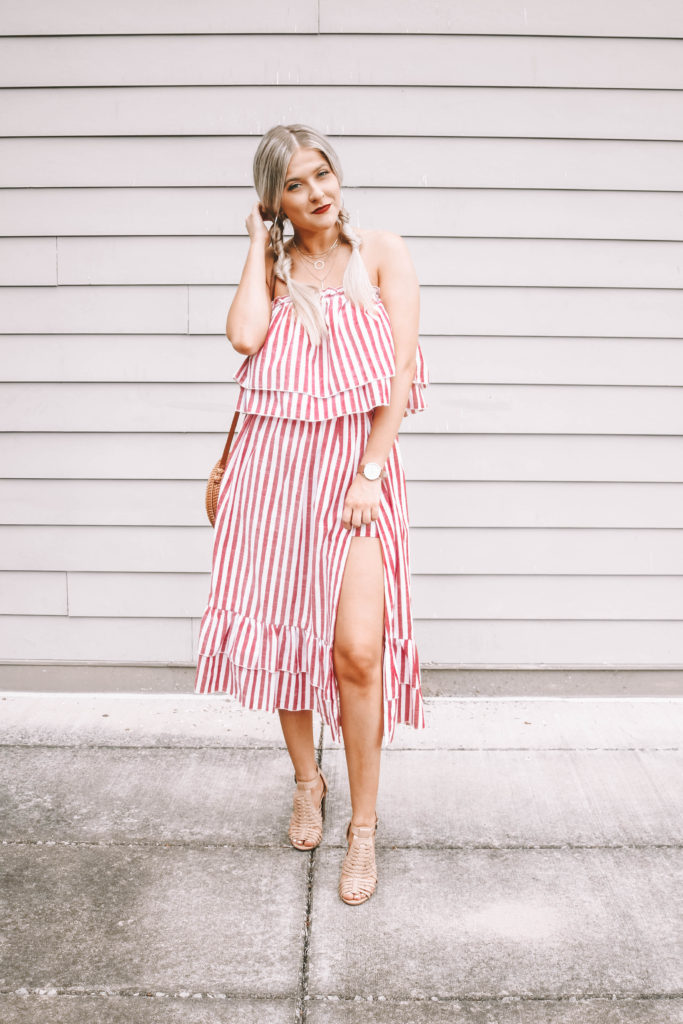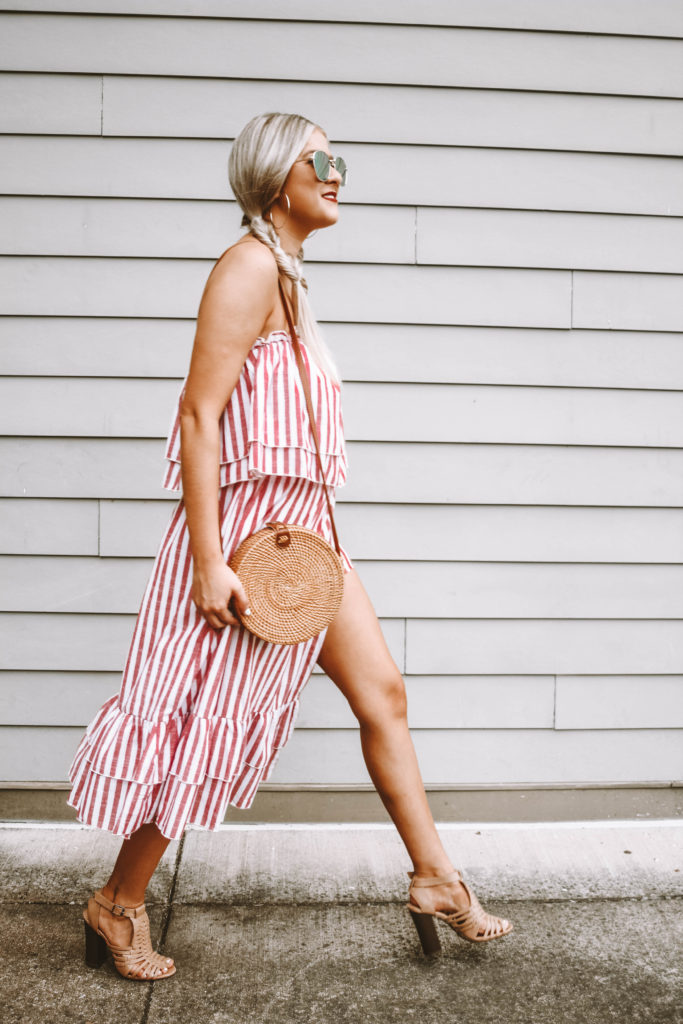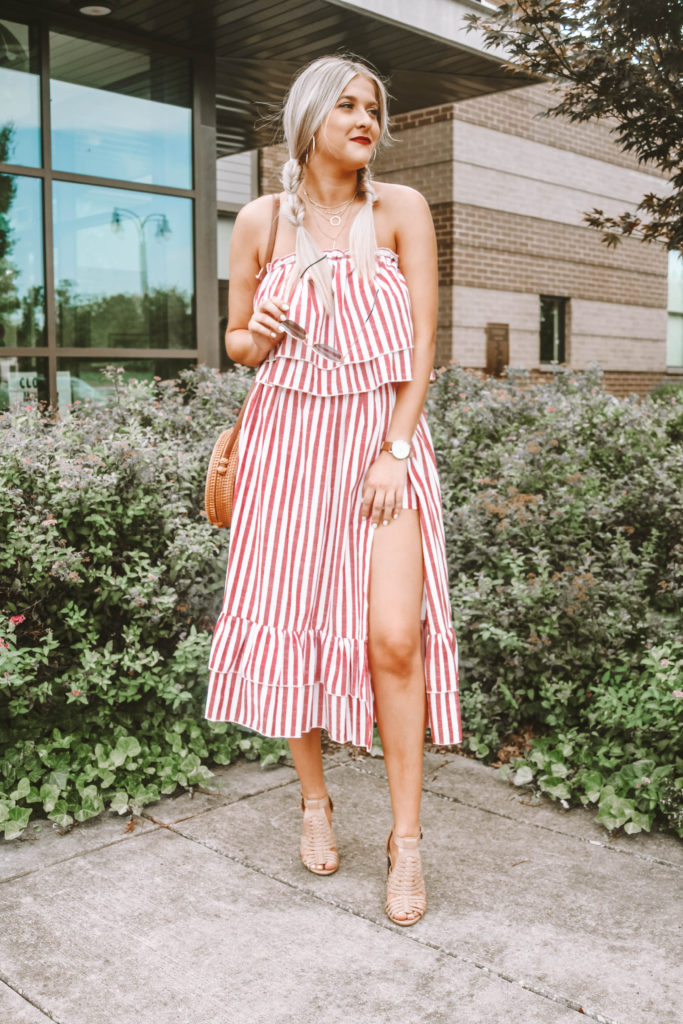 This two piece may be my favorite item from this order! It's made out of a thick, high quality material that isn't see through. I got a small, but I will say the shorts under the skirt are a little tight. This is such a fun look for date night, brunch with friends, or any other event you have planned!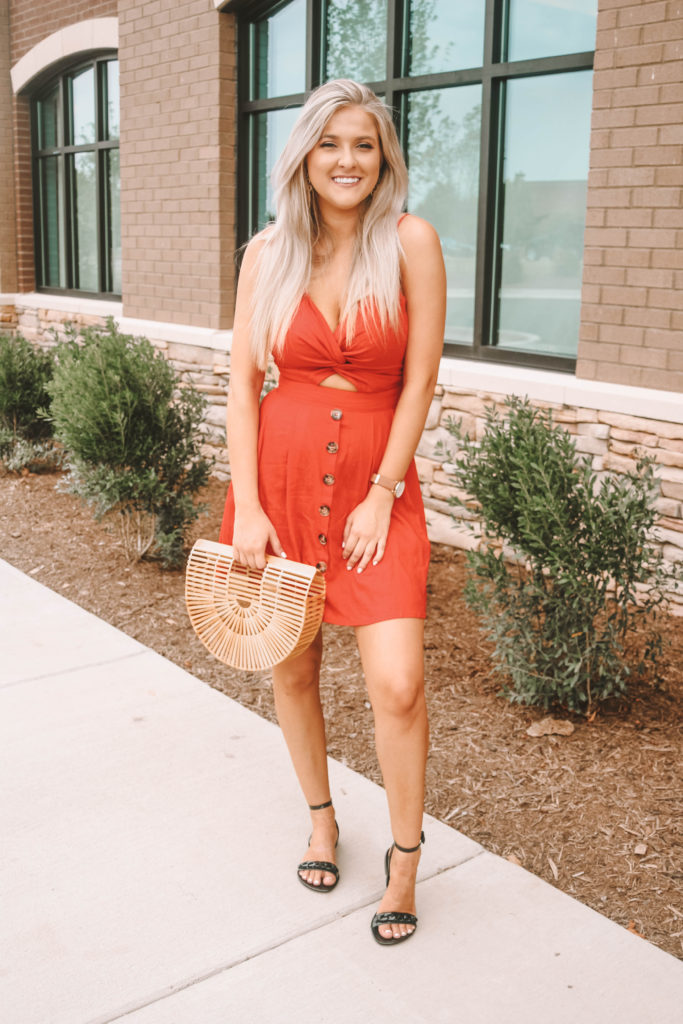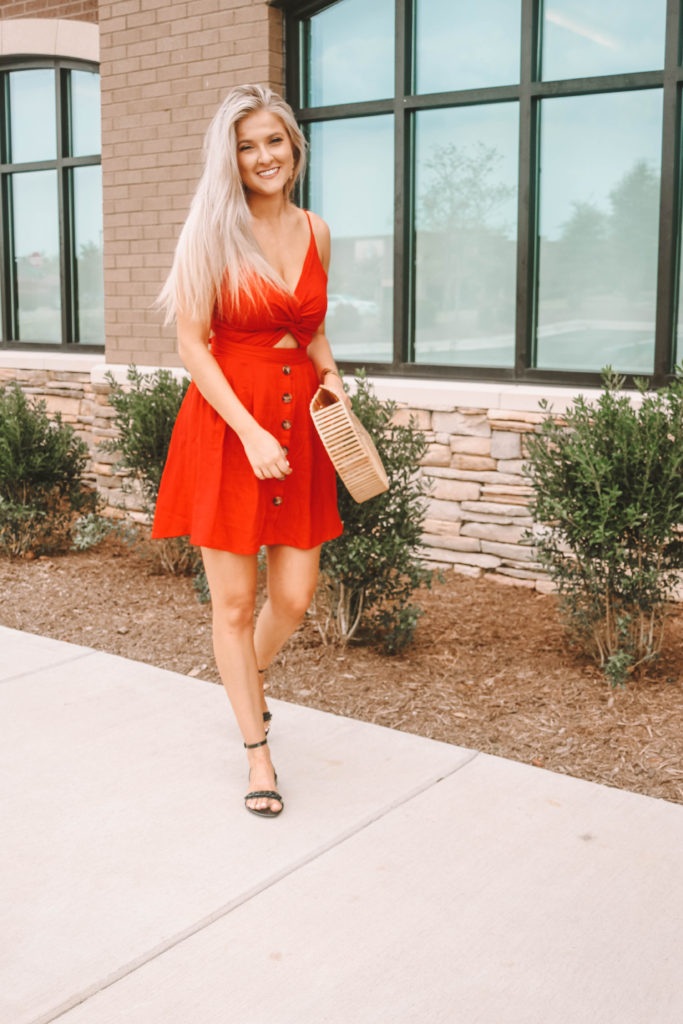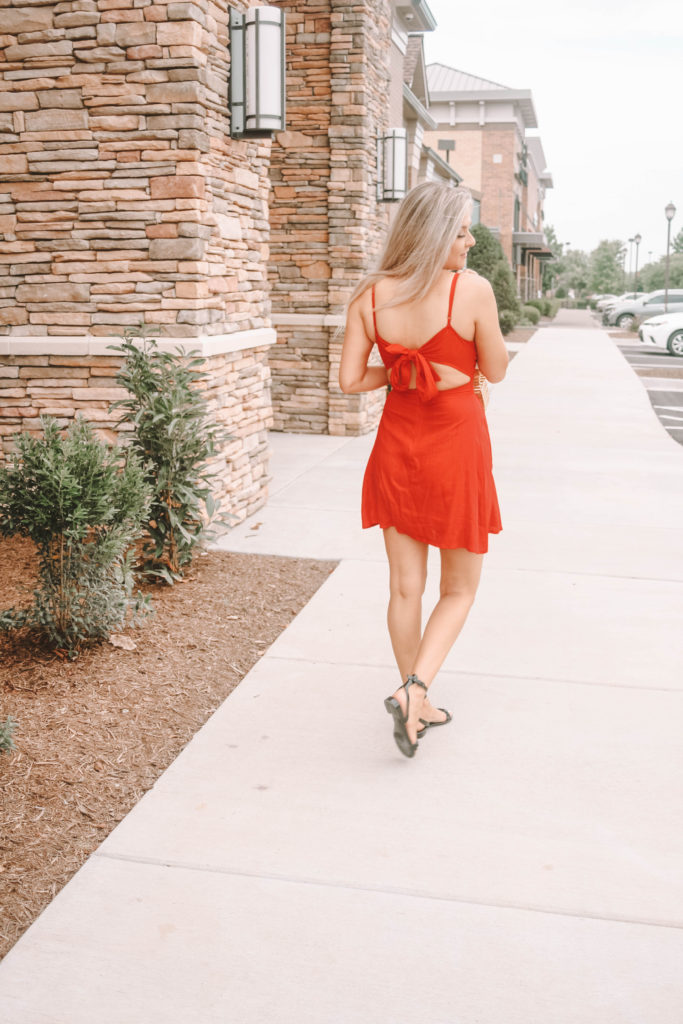 Once again, I ordered this red dress in a small! I love the adjustable straps and button detail, and the tie back adds a hint of flirtiness to the look.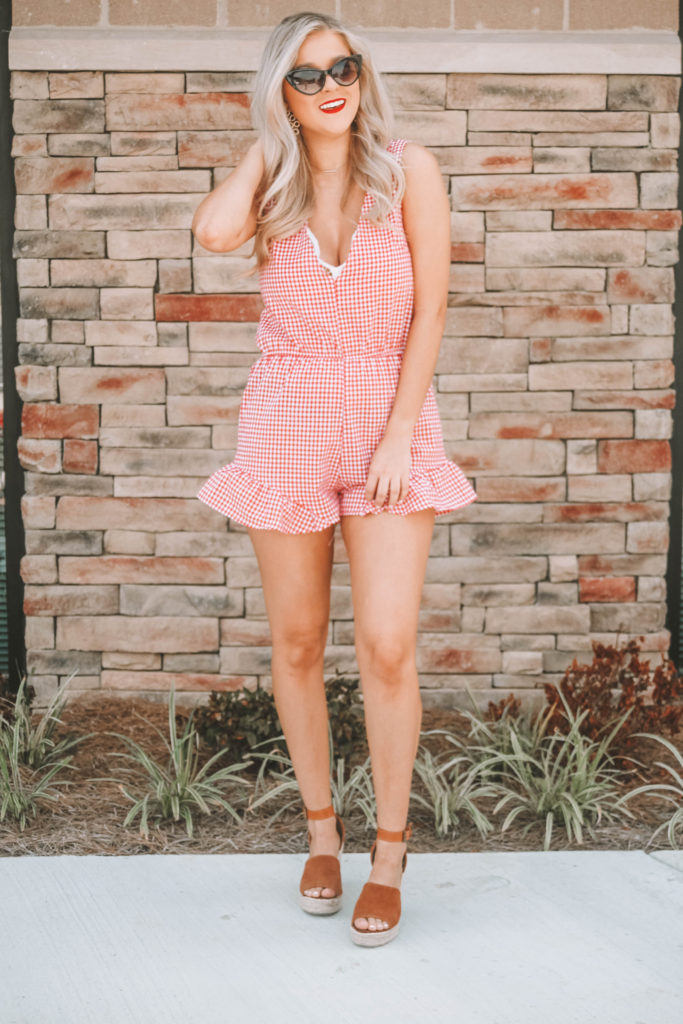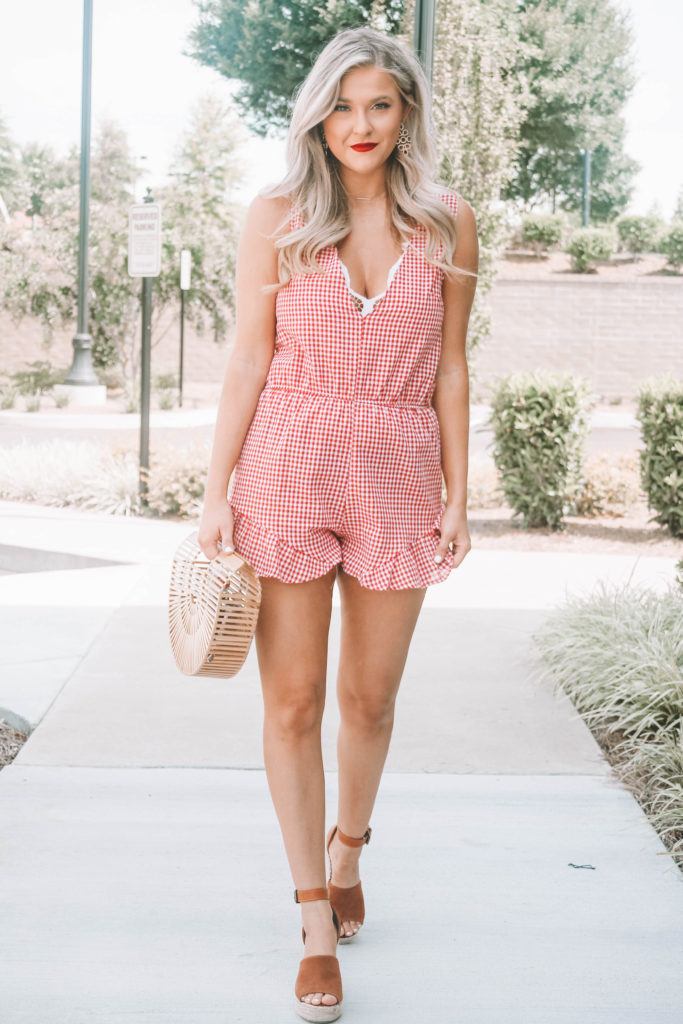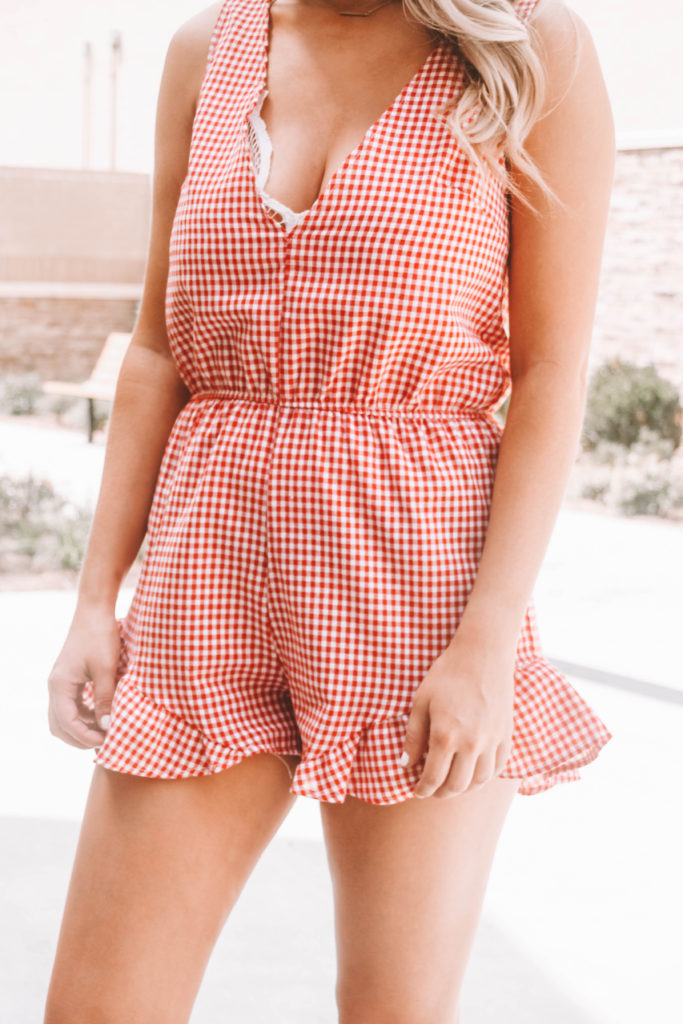 I ordered this in a small, and my only complaint is that the sleeves are a little loose. They fell off my shoulder if I didn't keep the romper pulled down.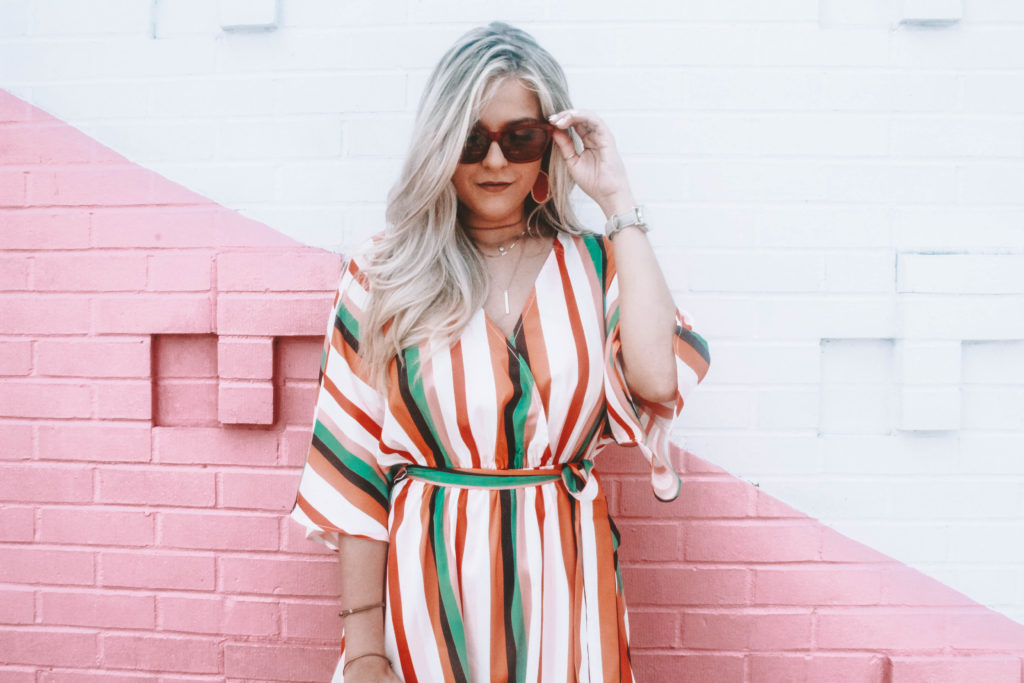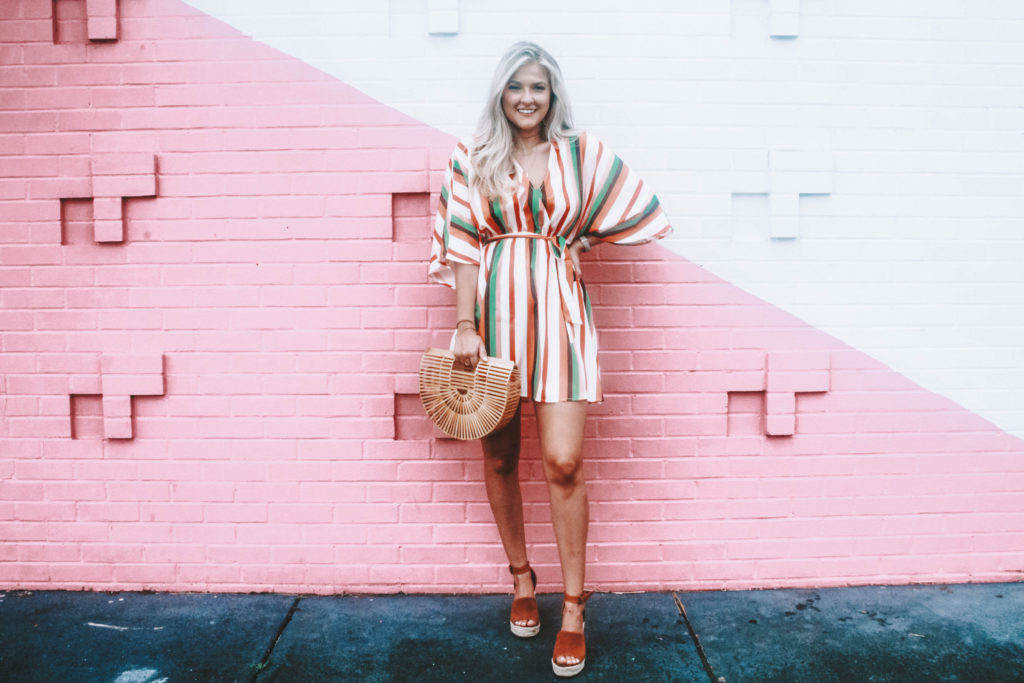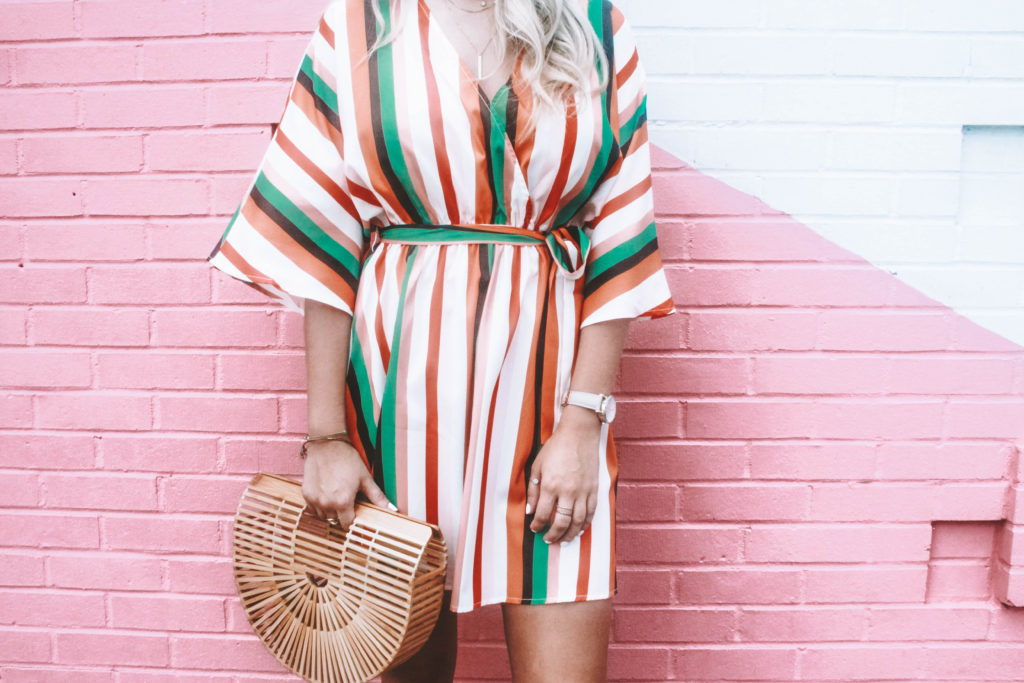 This dress is a size small as well. I love the stripes and colors, definitely makes for a fun look! It's made of a silky material, so the belt part doesn't always stay in place. But overall, I really like this!