This is the last post in my series about the swimwear I wore to Myrtle Beach! This swimsuit has gotten a lot of love this season, and I'm really not surprised. The lemon print is adorable, and the high waisted fit is super flattering. This is the only swimsuit I purchased from ASOS that was not a part of their fuller bust line. The top actually ties in the front, so you can customize the fit a little better. If your unsure, I'd size up! I've gotten so many compliments on this bikini set, and I know y'all will love it!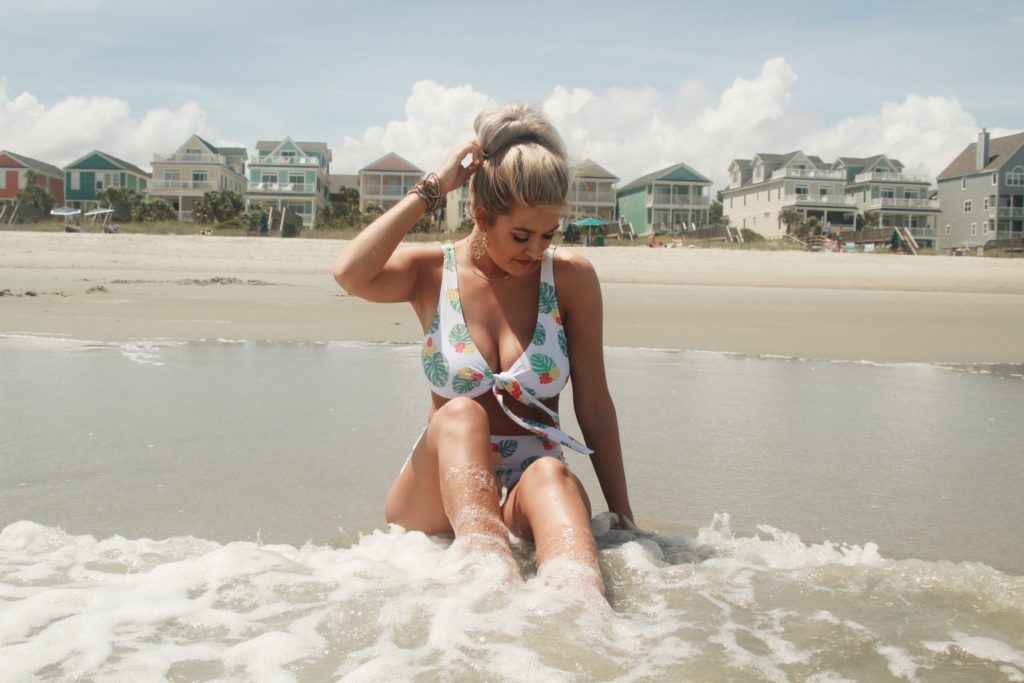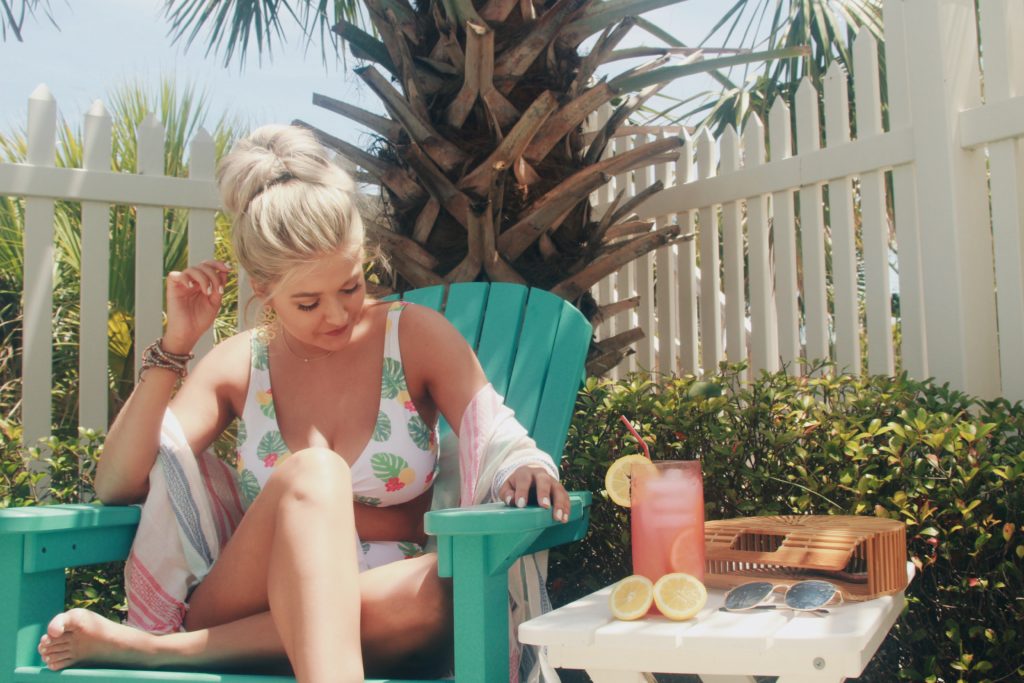 This wrap goes with EVERYTHING! Whether it's being used as a swim coverup or a layering piece, you can guarantee it's going to add a unique feel to your outfit. I've worn it with shorts and a casual tank, and it looks just as cute! I love pieces that can serve multiple purposes in your closet.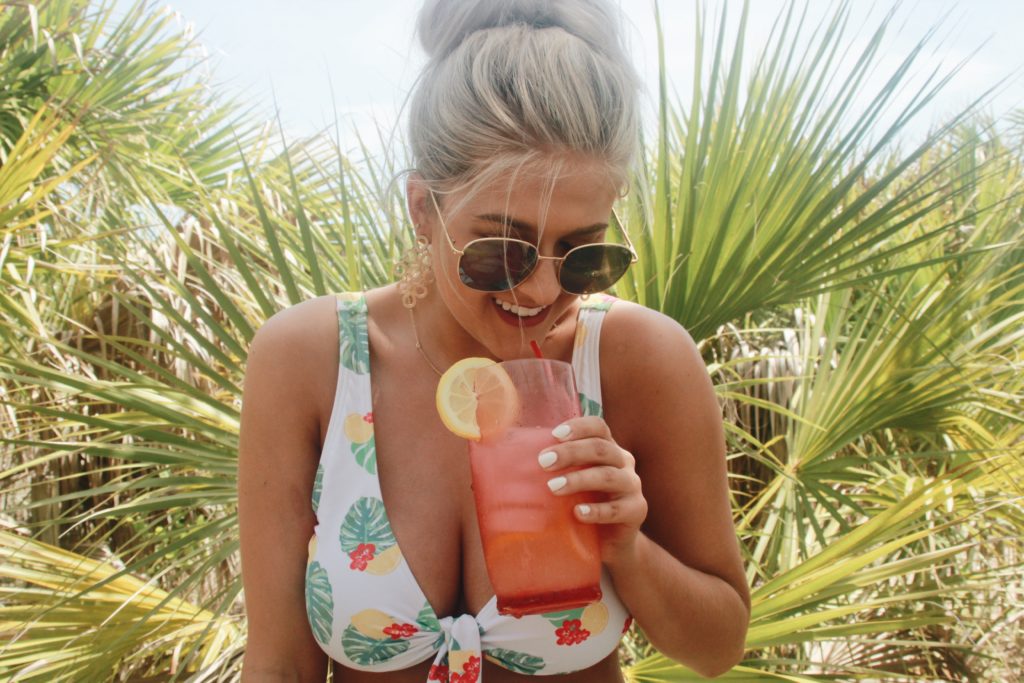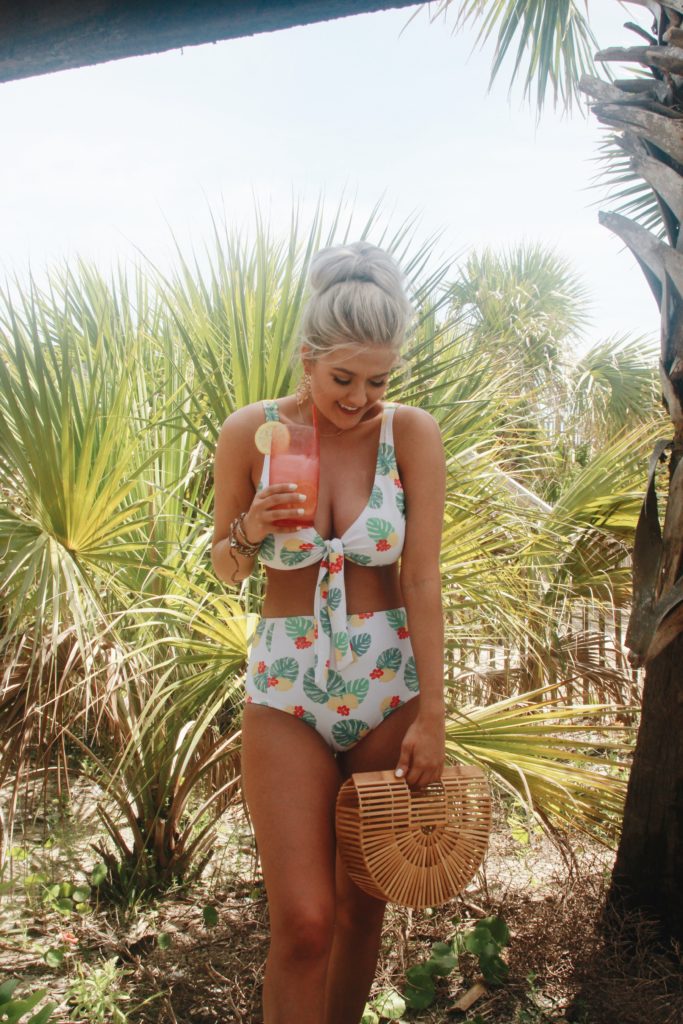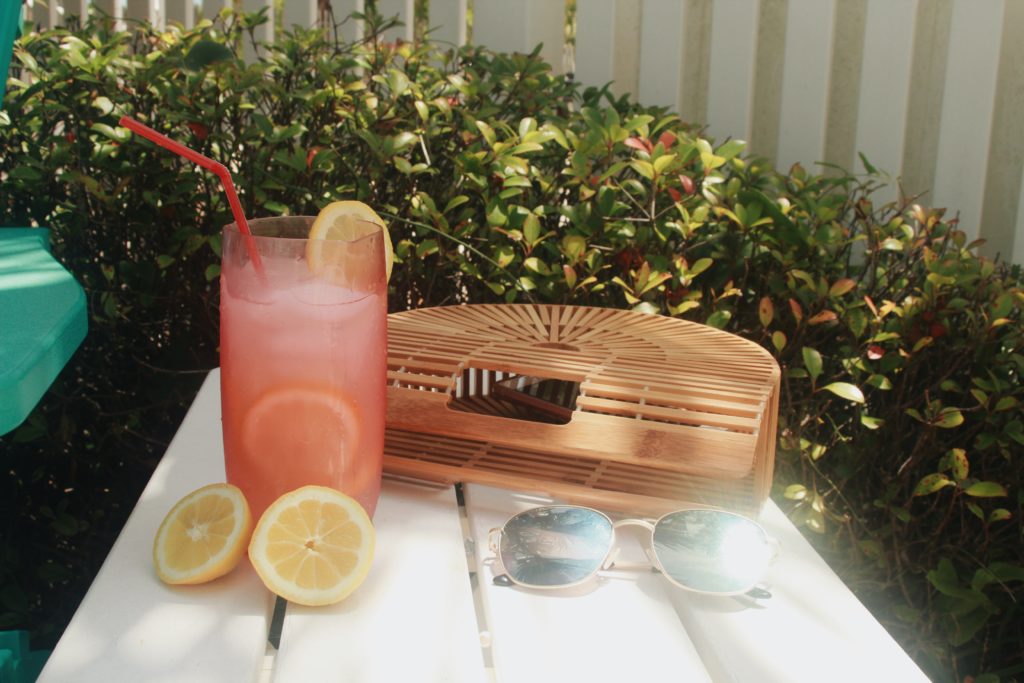 I know you've probably seen these bags everywhere, but they are such a fun accessory for summer. You can pair this neutral, wooden bag with literally anything. I took it to dinner a few nights while on vacation, and I don't think I've ever gotten so many compliments on a bag! At $54, this one from Francesca's is a great dupe for the more expensive version that can be found at Shopbop or Nordstrom.
I hope y'all have enjoyed this short series on swimsuits! If you want to shop all my picks, click here to visit the blog's Swim Shop! Enjoy the rest of your week!