So, as you can see by the title of this post, it's time for another giveaway! A few months ago, I made a post all about how I keep my teeth nice and white. I talked about what I used about 5 years ago and mentioned that I needed to find a new professional whitening gel. Well, Smile Brilliant was nice enough to reach out to me and offer not only some of their products for my own personal use, but a giveaway so that one of my followers can experience the same amazing results as I did! If you want to see these results, just keep reading!
In my last post, I talked about how my smile has always been a source of insecurity for me. When I was in third grade, I had some baby teeth pulled after learning I had no adult teeth to replace them. Once in middle school, I started the process of braces. My orthodontist was able to create some temporary fake teeth, which she held in place with my braces. As much as I hated braces, at least they held my fake teeth in place. After getting my braces off, there was really no good way to keep my fake teeth in my mouth. High school is definitely not the time or place to add more insecurities to a girl's already long list. I had to take my fake teeth out in order to eat, which left two gaping holes in my mouth. Needless to say, I didn't eat at school very often. After multiple surgeries and dentist visits, I was finally ready to get my permanent implants! I had whitened my teeth before being matched for the implants, so my implants are going to be pearly, white forever…but my real teeth are another story.
My real teeth are still prone to everyday staining and discoloration, which can lead to the possibility of my implants sticking out like a sore thumb. In order to keep my natural teeth looking nice and white like my implants, I'll most likely always need to do some maintenance whitening. This is why I was so excited to try out the Smile Brilliant products! One thing I love about Smile Brilliant is that they custom create teeth whitening trays just for you! Once you send your impressions off to their lab, they begin making your whitening trays. The whole process is extremely easy. After you receive your trays, you're ready to start whitening! You can keep these custom trays forever, and just use them for whitening as needed. I'll probably complete my whitening regimen every six months or so to make sure my natural teeth blend in with my implants.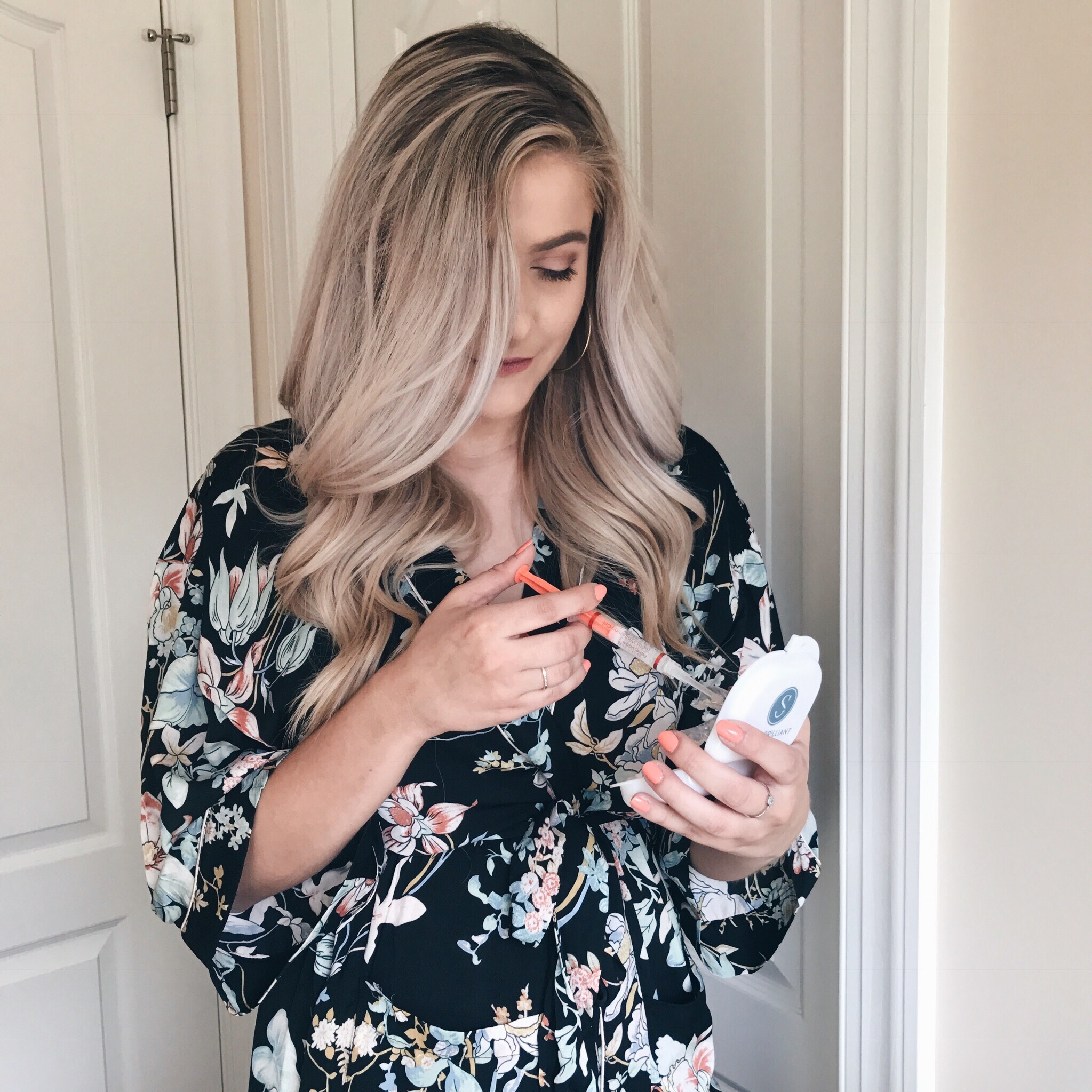 I used Smile Brilliant's whitening and desensitizing gel for a total of 2 months, and I'm thrilled with my results! There are many different ways you can go about whitening your teeth with the gel…it's all about finding out what works best for you. I used the whitening gel every other night for roughly 1-2 hours, then followed up with the desensitizing gel for about 30 minutes. Throughout the past 2 months I have had no abnormal teeth sensitivity, which is extremely important to me when picking out teeth whiteners.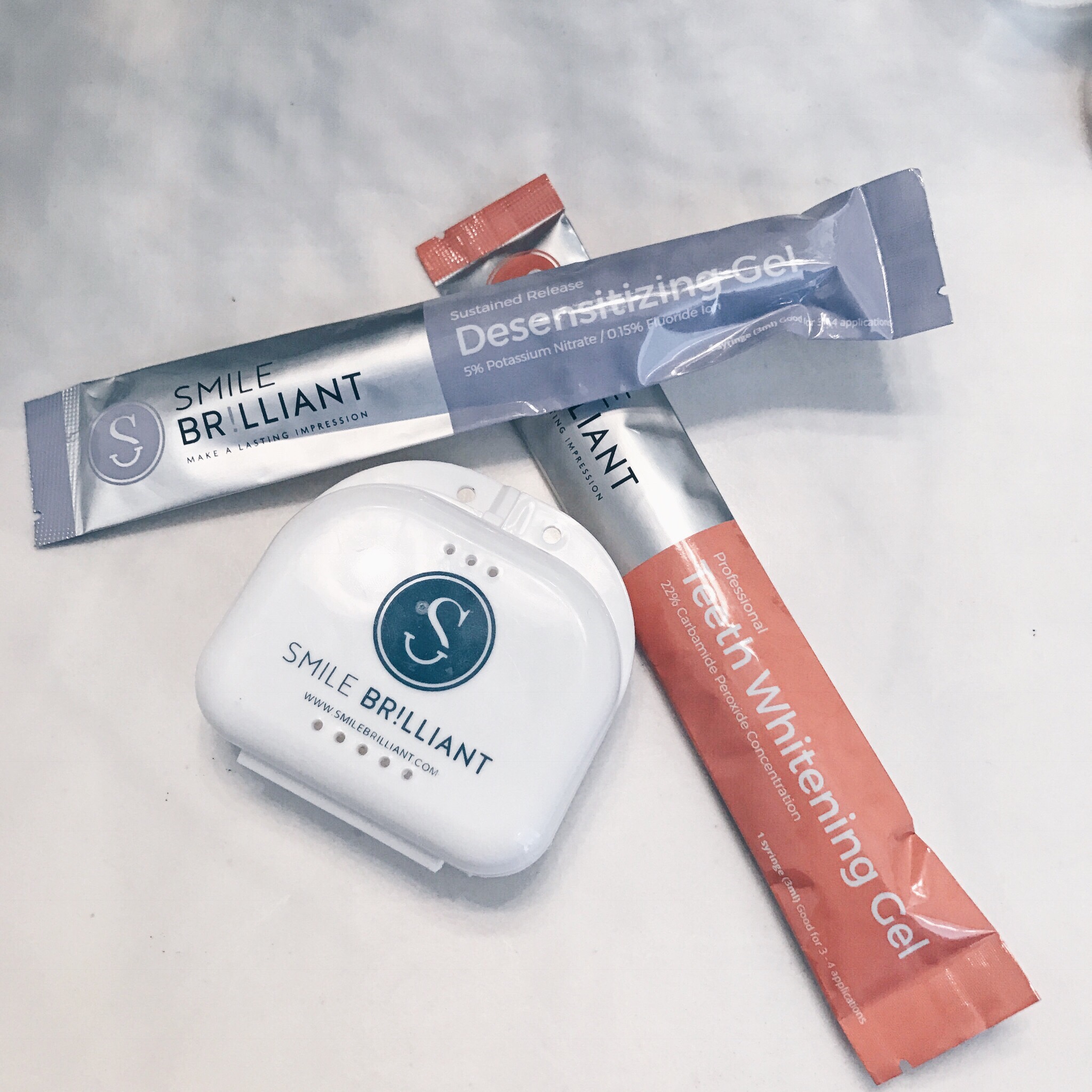 I typically use this time to pamper myself! The trays are super discreet, so you can literally use them whenever. Whether I'm relaxing in a bubble bath, painting my nails, or just watching netflix while snuggling with Paisley (let's be real this is the most likely scenario), it's nice to know that I'm getting my smile nice and white while I'm doing it!
In the picture above, I have the trays in and they're basically undetectable!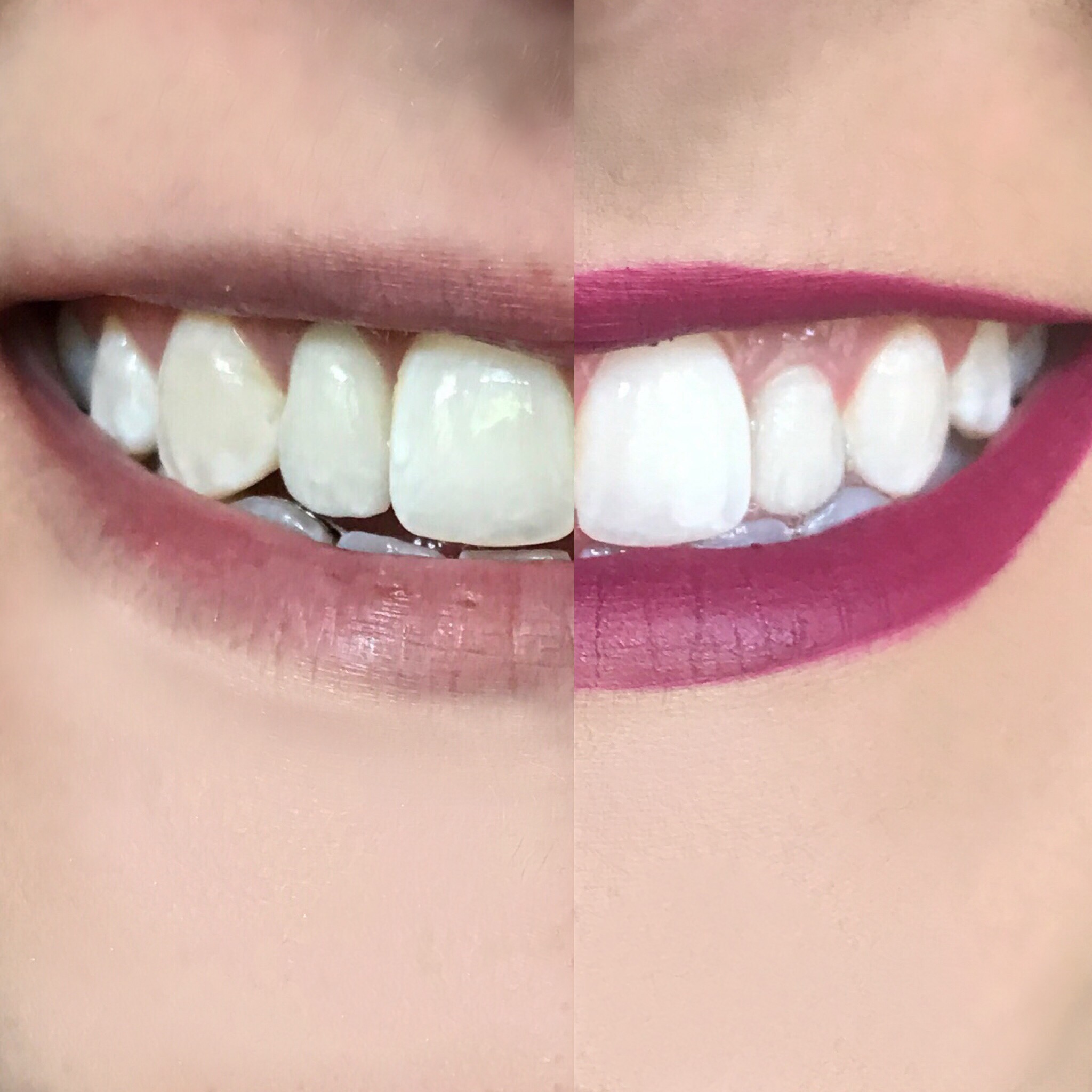 *I did not alter the color of my teeth in this photo in any way.
Smile Brilliant was nice enough to offer me both a discount code AND a kit to giveaway to one of you! If you're interested in getting to try one of these kits for FREE, then click here to enter. The contest will be open for seven days, so it will close September 3rd! Don't worry because even if you don't win the free kit, you can still get $20 off your trays by using code "simplynikiblog20"! I can't wait for you guys to try this! Let me know if you have any questions about my experience, I'd be more than happy to answer them! Have a great week!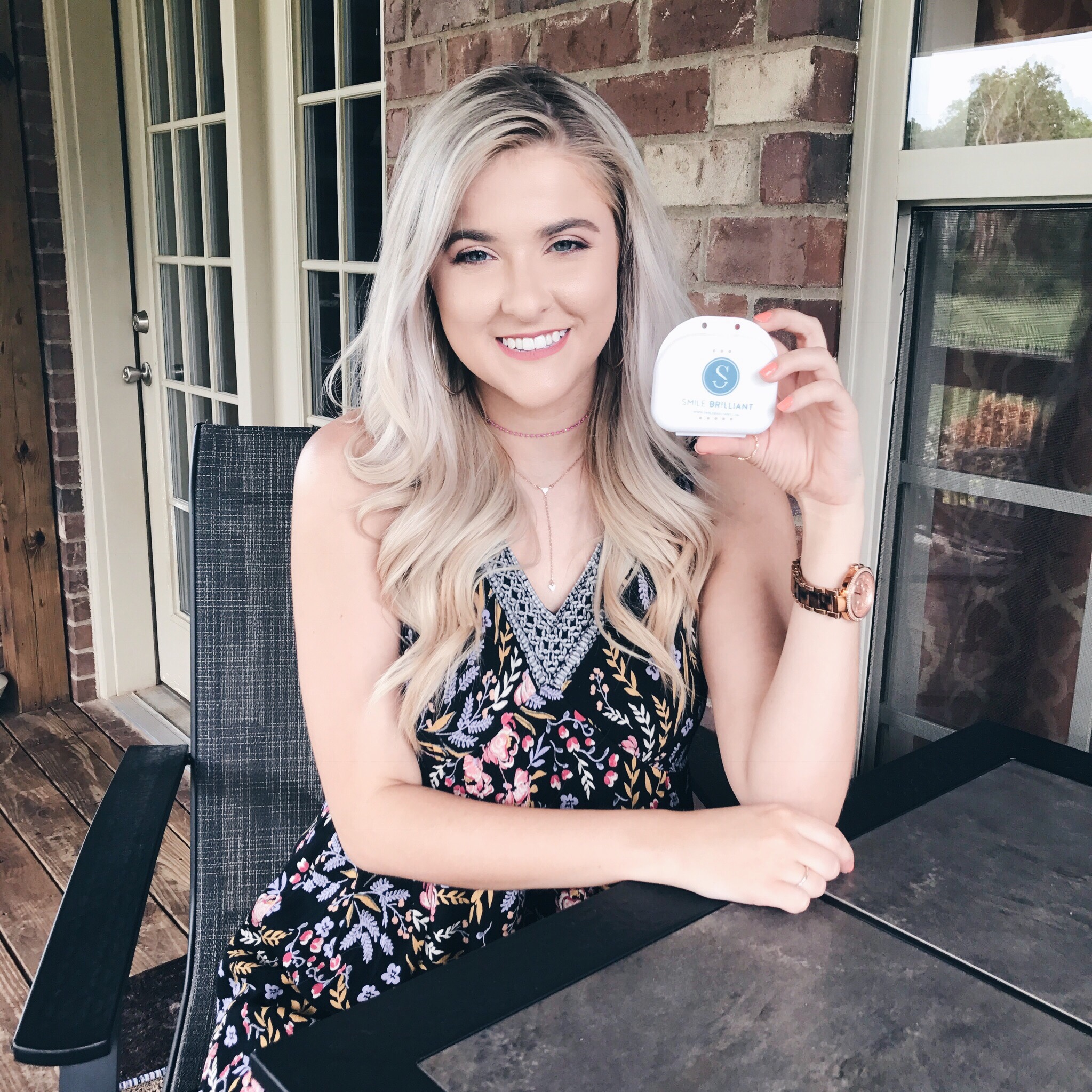 *Thank you to Smile Brilliant for sponsoring this post. All opinions and results are my own.

Tooth Whitening Gel