Happy Wednesday, everyone! Is anyone still recovering from a sugar coma brought on by ridiculous amounts of Easter candy…or is that just me? If you're looking for something to help you through your sugar induced hangover, then I may have just the thing. A GIVEAWAY! I've teamed up with JORD Wooden Watches to give one lucky reader a $100 gift code to use on the JORD website. And as if that isn't exciting enough, EVERYONE will receive a $25 code just for entering! So, it's basically a win-win. To enter the giveaway, click the link at the bottom of this post! Remember, everyone wins!
If you've ever noticed in my blog posts or instagram photos, I'm always wearing a watch. I honestly feel naked without one. Although watches are a very practical accessory, they don't have to be boring. Watches can easily be a statement piece in your wardrobe. That's why I love JORD's watches! They create both men's and women's watches that are unique and hand-crafted to fit your modern lifestyle. When I received my JORD watch, I was shocked at how beautiful and lightweight the Zebrawood was. I guess I assumed since it was made out of wood, the watch would be heavier than some of my others. I was wrong. This watch honestly may be lighter weight than my simple faux leather one. The light and dark elements make this watch super versatile, so you can wear it with literally anything. Each watch comes in a gorgeous wooden box, which makes storing your watch super simple. But let's be real, your watch won't be spending much time in the box 😉 Another thing I really appreciate about this company is that they allow you to customize the size of your watch. As someone that has extremely tiny wrists, I was so happy that I wouldn't have to go through the hassle of getting my watch resized!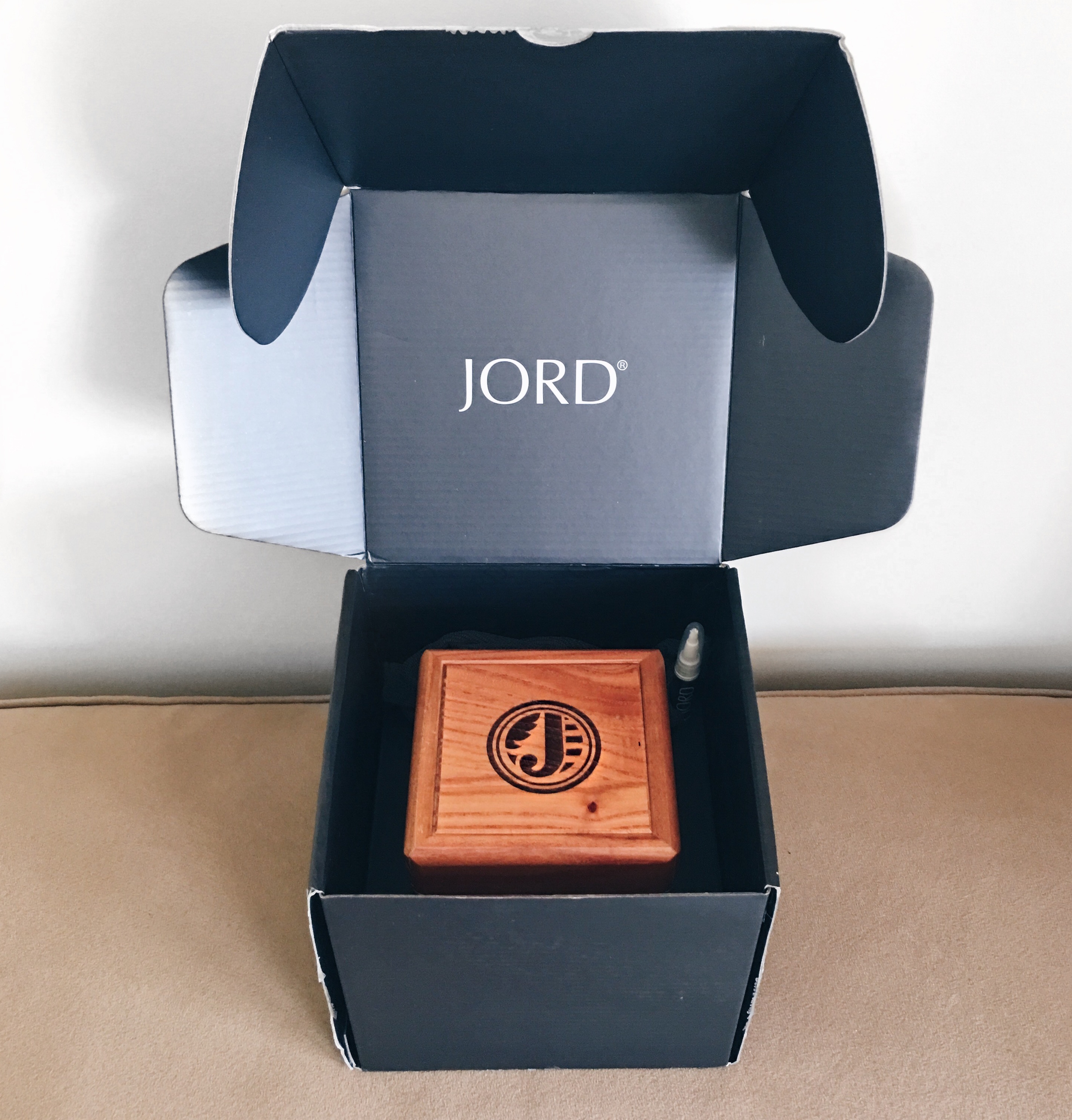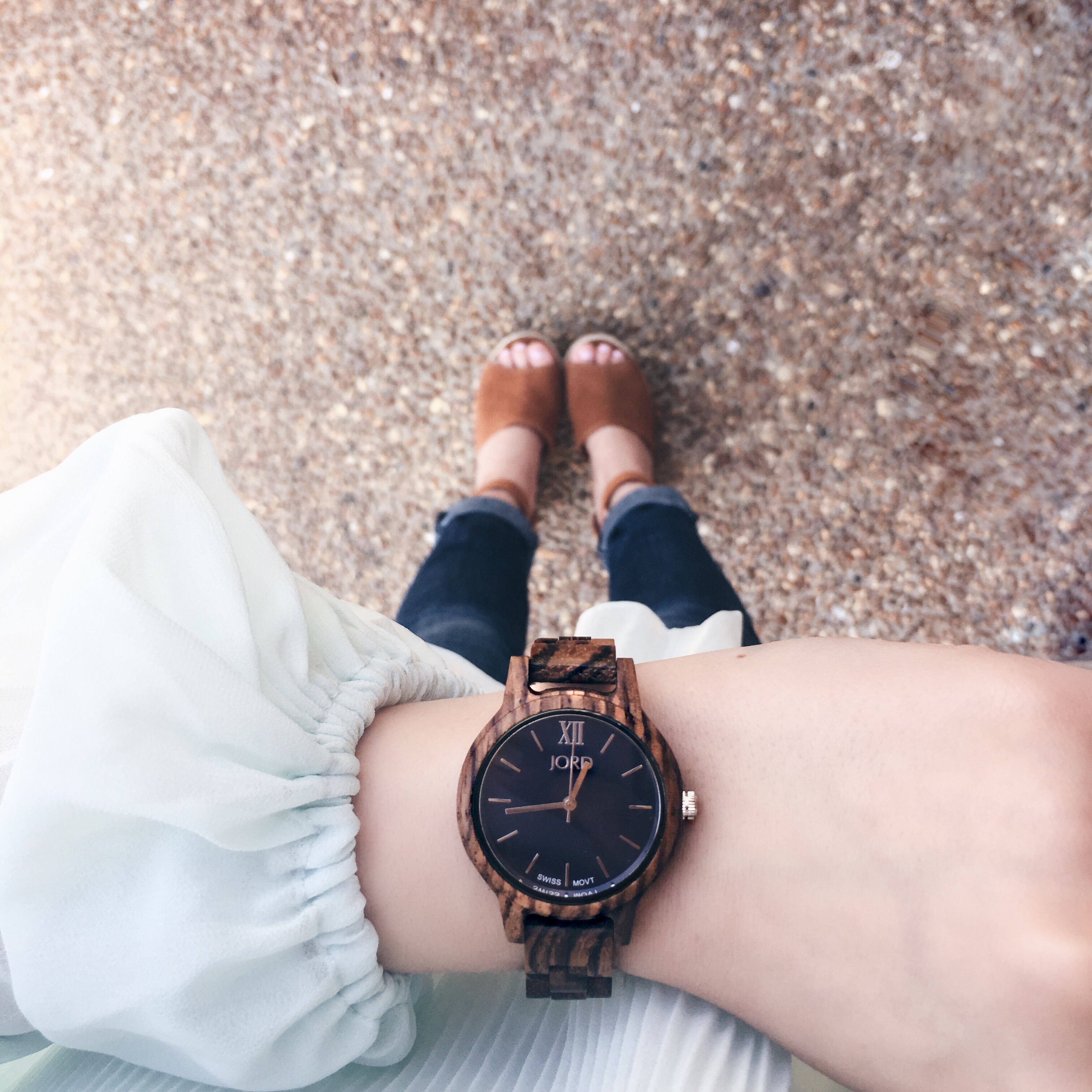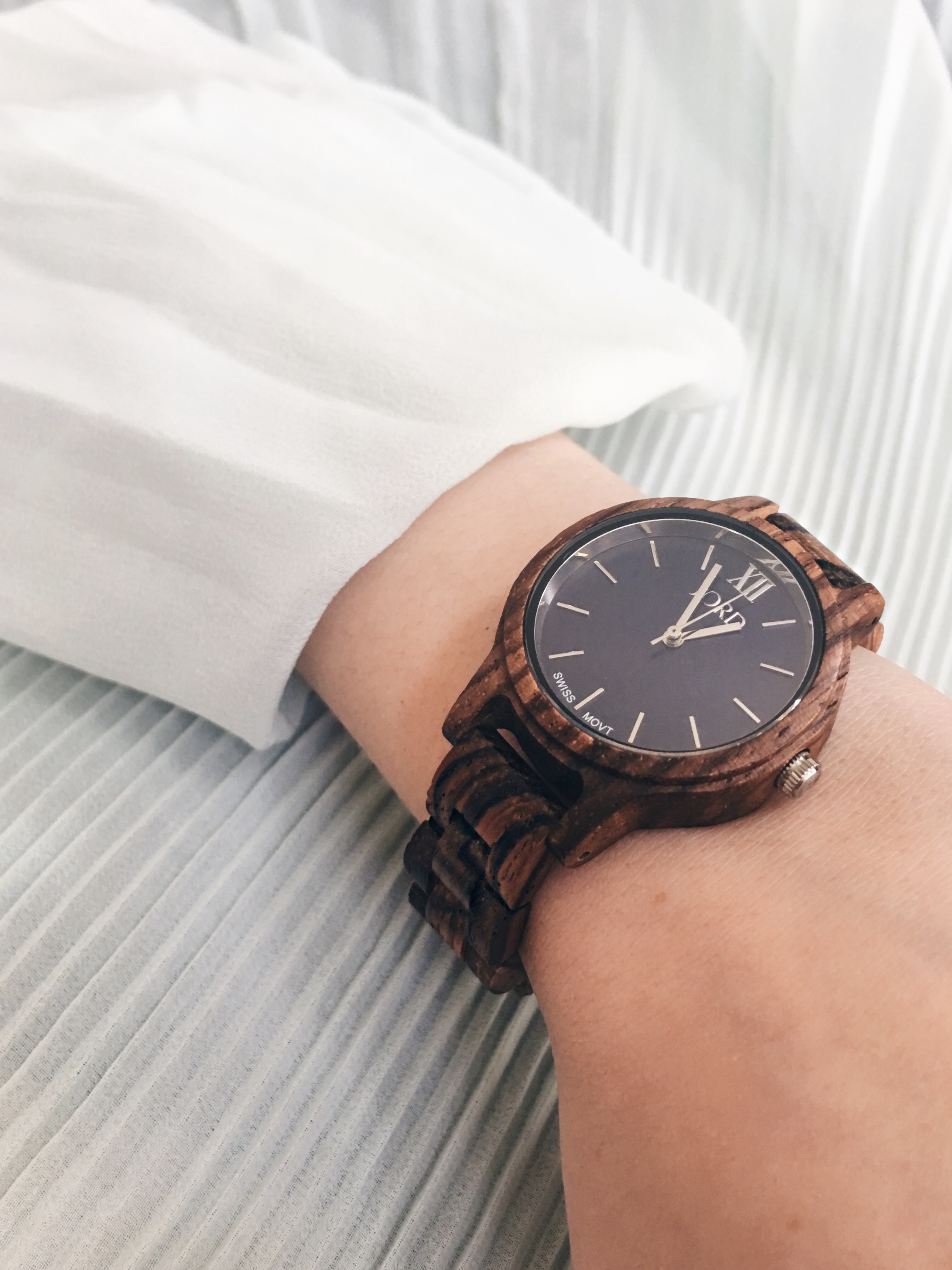 JORD also offers a "Customize this Watch" option, which allows you to add a personalized engraving to your one of a kind watch! With Mother's Day coming up, I think this would make a perfect gift to show your mom how much you care! I know I always struggle to pick out gifts for my mom, because I want the gift to be something she'll actually use. I have no doubt your mom would love any of the JORD watches! Plus, if she wears it everyday, it could serve as a daily reminder of your love for her. Graduation is also right around the corner, and as a recent college grad, I can promise you that any of the grads in your life will appreciate this work of art. Just imagine how much more confident they will be as they enter "the real world" with a unique, sophisticated timepiece on their wrist! Nothing says, "I'm a responsible person, you should definitely hire me!", like a classy watch. Ok…I'm kinda kidding…but not really. First impressions are everything when it comes to interviews, so make a good impression with JORD! I've placed the Giveaway link below, so be sure to give it a shot. I used to think giveaways were pointless until I actually won a giveaway a few months ago. If it happened to me, it can definitely happen to you! Plus, like I said earlier, everyone is a winner in this giveaway. So, there's no excuse not to enter!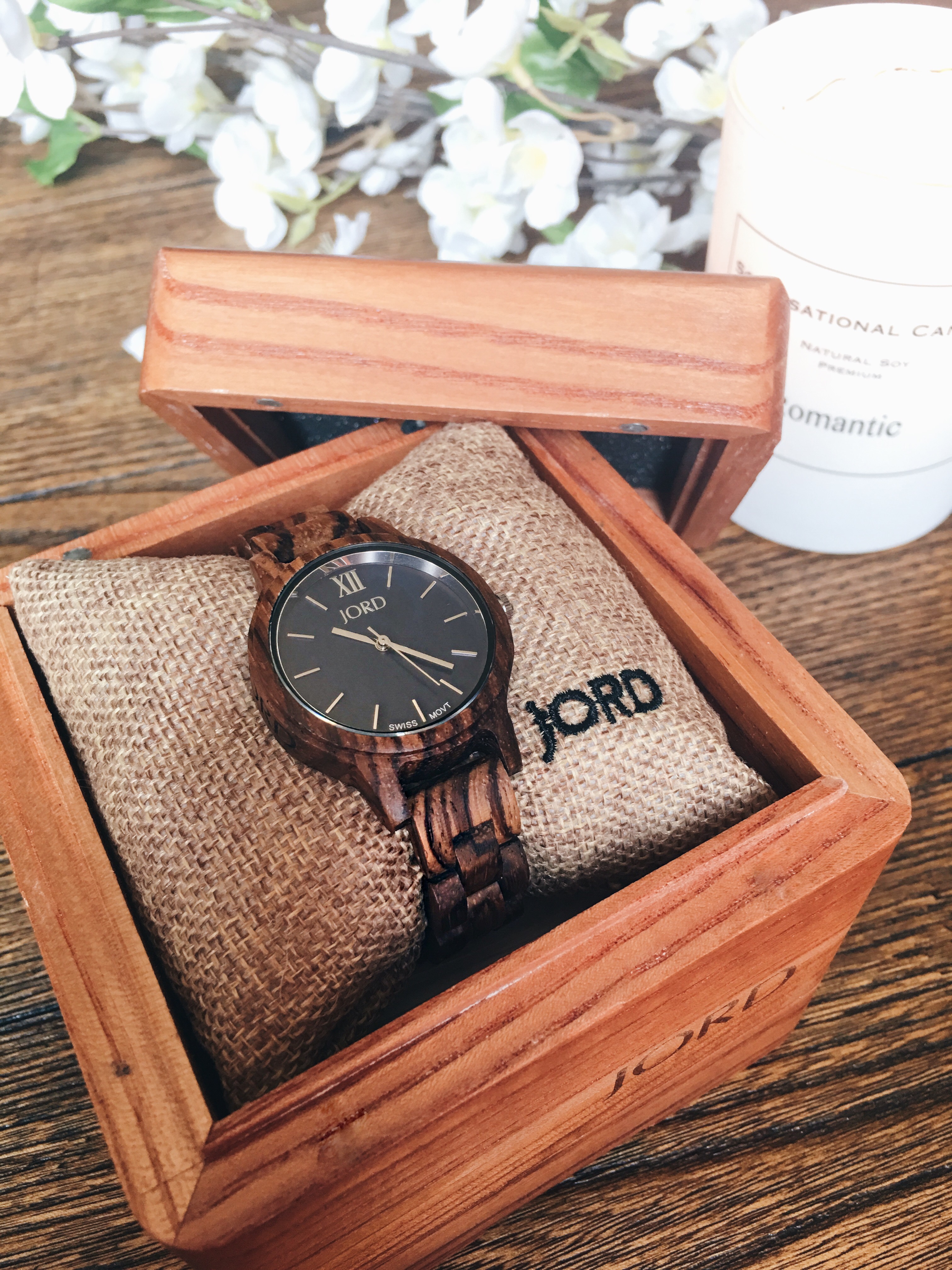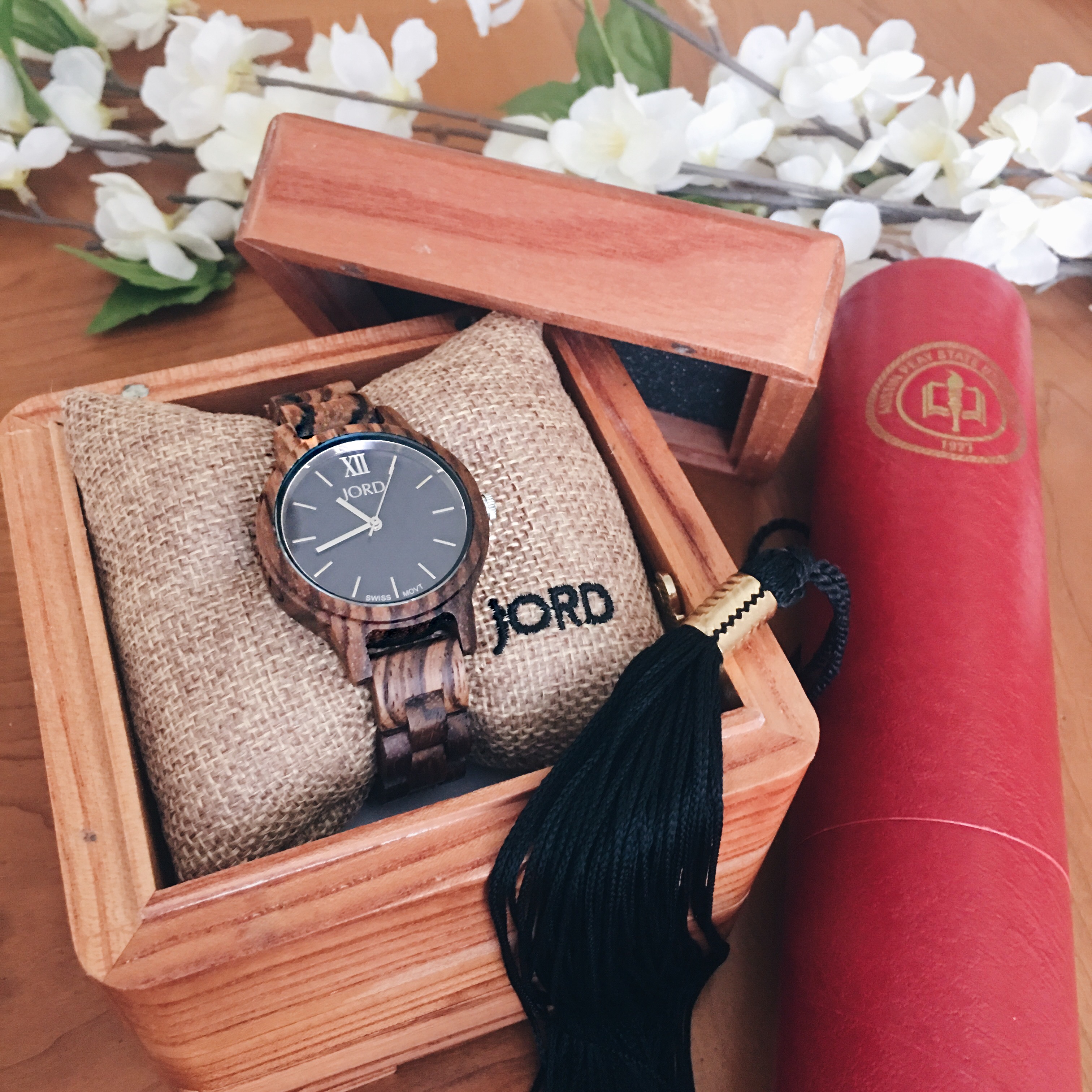 This giveaway will close on May 21, 2017 at 11:59 pm. Both the $100 and the $25 codes will expire on July 31, 2017. You will receive the $25 gift code after the giveaway closes. Good luck!
·
·
·
·
Thank you to JORD Wooden Watches for sponsoring this post. All opinions and photos are my own.