Happy Sunday, y'all! For months I've slept in as late as I possibly could…I think this had to do with my depression and anxiety. The past 2 weeks, I've really made a point to wake up early and get my day started. When I slept in, breakfast wasn't something I felt like I had to eat. I figured I'd just wait a few hours to eat so it could be considered lunch. I've honestly never been a big fan of breakfast, but lately I've actually been looking forward to eating my "most important meal of the day". So, I thought I would share some yummy recipes that will help you start your week off strong!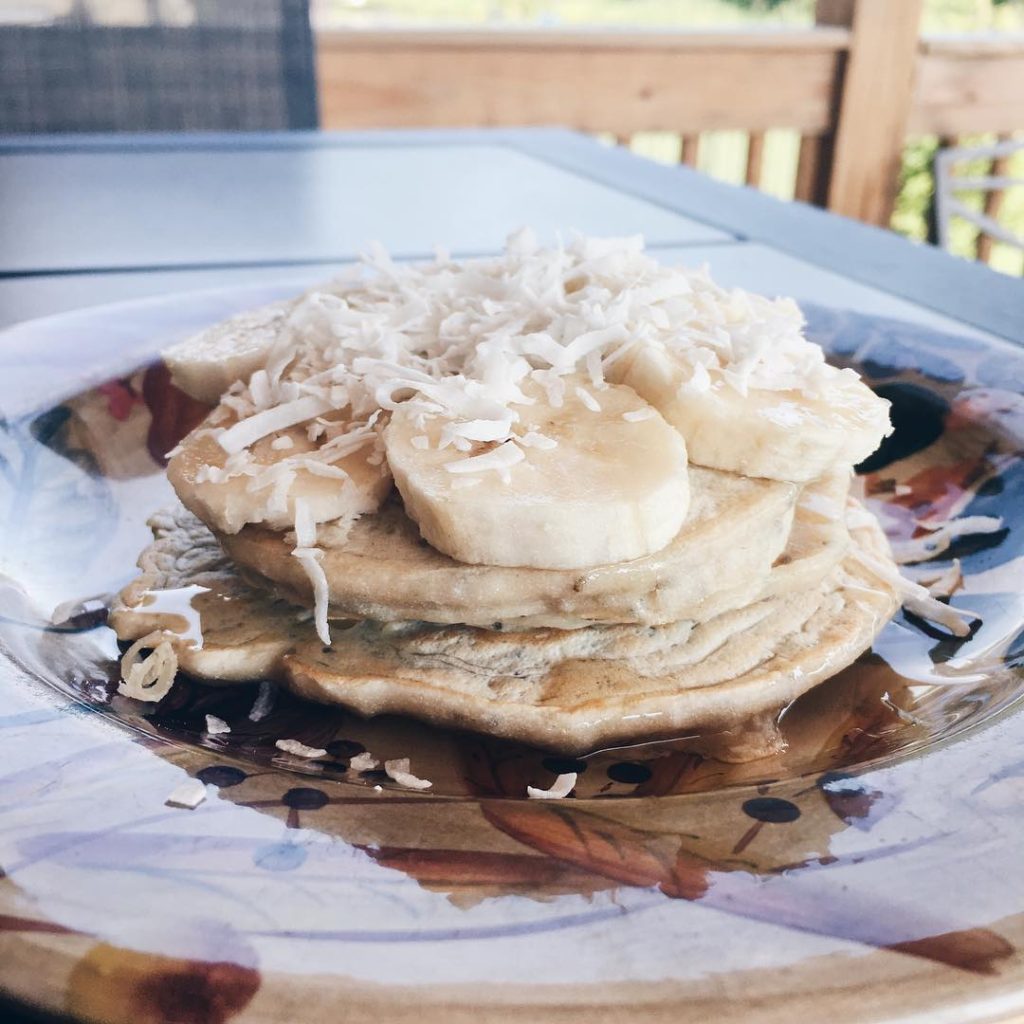 Ingredients:
1⁄4 cup gluten free all purpose flour
2 tablespoons coconut flour
3 tablespoons vanilla whey protein powder
1⁄2 teaspoon baking powder
pinch of sea salt
1 tablespoon chia seeds
1 tablespoon coconut flakes
1 egg (I use egg whites, instead of an egg)
4 tablespoons almond milk
Instructions:
Combine all the dry ingredients in a bowl. Then add wet ingredients and stir together.
Heat a pan and coat with coconut oil. Pour 2 tbsp of batter to form each pancake.
Cook a few minutes. Once it starts to bubble on top, flip and cook an additional minute or two.
These are my favorite when I wake up craving something sweet, and they are super filling! I usually top mine with agave and fruit!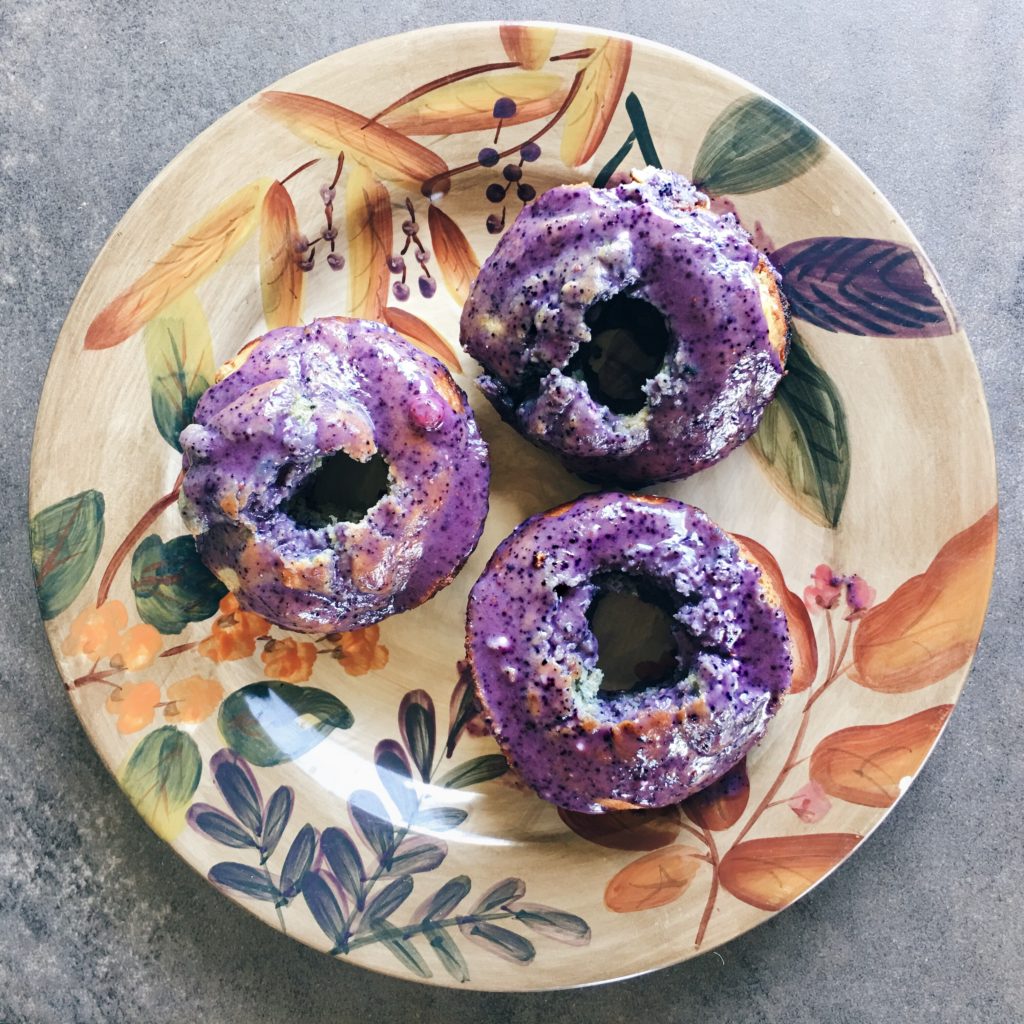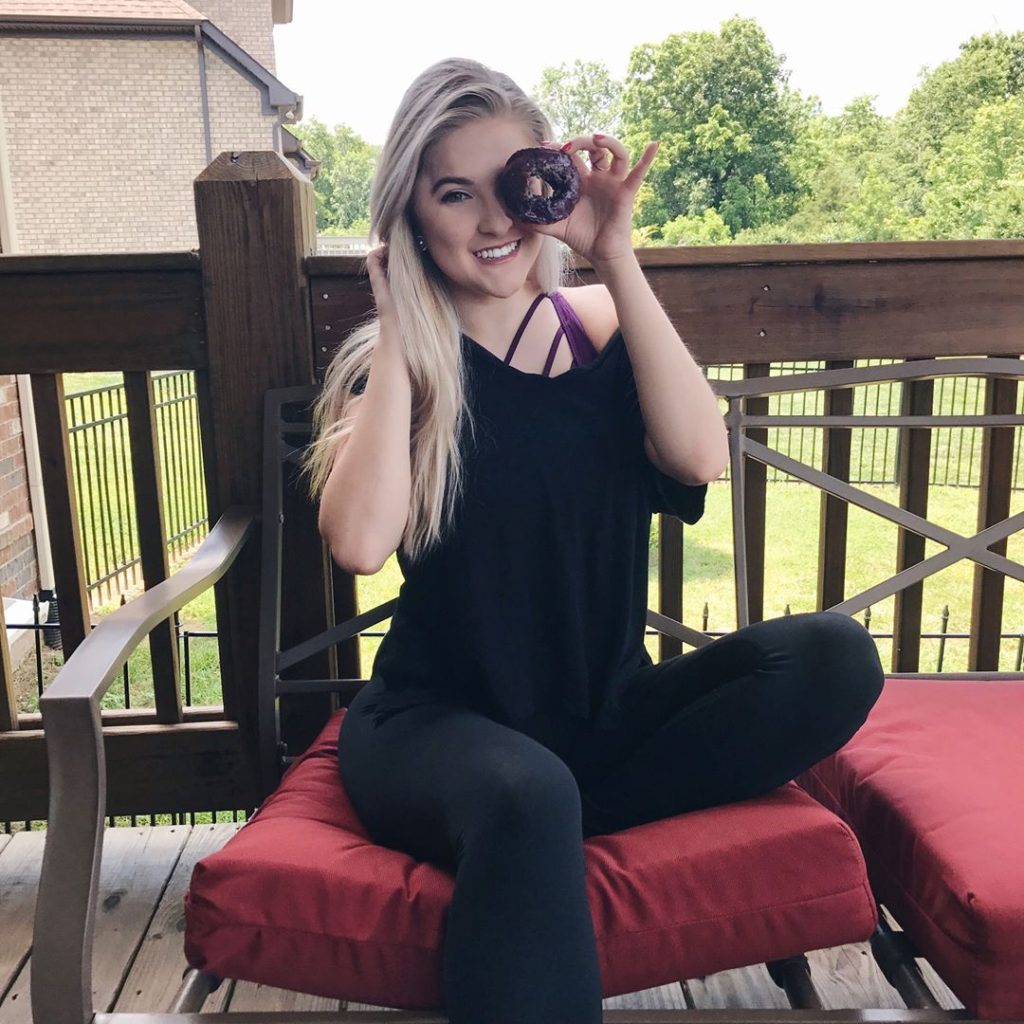 Ingredients for Donut:
1/4 cup gluten-free oat flour
1 scoop vanilla protein powder
2 tbsp baking stevia or coconut sugar
2 tbsp unsweetened applesauce
3 tbsp almond milk
1 egg or flax egg for vegan
1/2 tsp baking soda
1/2 tsp baking powder
1/4 c frozen blueberries
Ingredients for Blueberry Glaze:
1/4 cup frozen blueberries
1/4 cup +2 tbsp water
1 tsp lemon juice
1 scoop vanilla protein powder
1 tbsp sugar-free confectioners sugar
1 tbsp coconut oil, melted
I made these on National Donut Day, because my craving for donuts was too real seeing everyone's posts on Instagram. I didn't have a donut pan (I went to 3 different stores looking), so I'm going to have to order this one from Amazon. For this batch, I ended up just cooking them in a muffin pan and using a corer to make a hole…that's why they look a little weird. They still tasted good though!
Do you guys have any other recipes for a filling, healthy breakfast? Let me know down in the comment section! Have a great week!