Last month I had the amazing opportunity to attend Cabi's Scoop Event in Nashville! If you're not familiar with Cabi, they have an event called the Scoop where they debut their newest collection and recognize their successes from the previous season. It's basically one big fashion party…what's there not the love?! This was my first time attending the Scoop, so I just assumed it was going to be a fashion show…but it was so much more! Before the fashion show even began, Cabi president, Kimberly Inskeep, set the tone by giving an incredibly motivating speech about letting go of what others think of us. She discussed how many times, we're more afraid of what we think others are thinking. She shared this quote that really stuck with me:
I am not what I think I am and I am not what you think I am; I am what I think that you think I am. – Thomas Cooley
The truth is, we don't know what people think of us. We aren't mind readers, so constantly wondering and worrying what others are thinking is just doing more harm than good. As much as I love the clothing, I think my favorite thing about Cabi is the way they empower and lift up other women. Kimberly's words were so encouraging, and I think that's something that is so important to fill not only our ears with but our hearts as well.
As for the fashion show itself, it was incredible! Let's start out with what I wore. I wasn't really sure what to expect since it was my first blogging event, so I wanted to wear something that was both cute and comfortable. When I saw this skort, I knew I needed it. It's the cutest little chambray number that will easily transition into fall, and the bow detailing adds the perfect girly touch.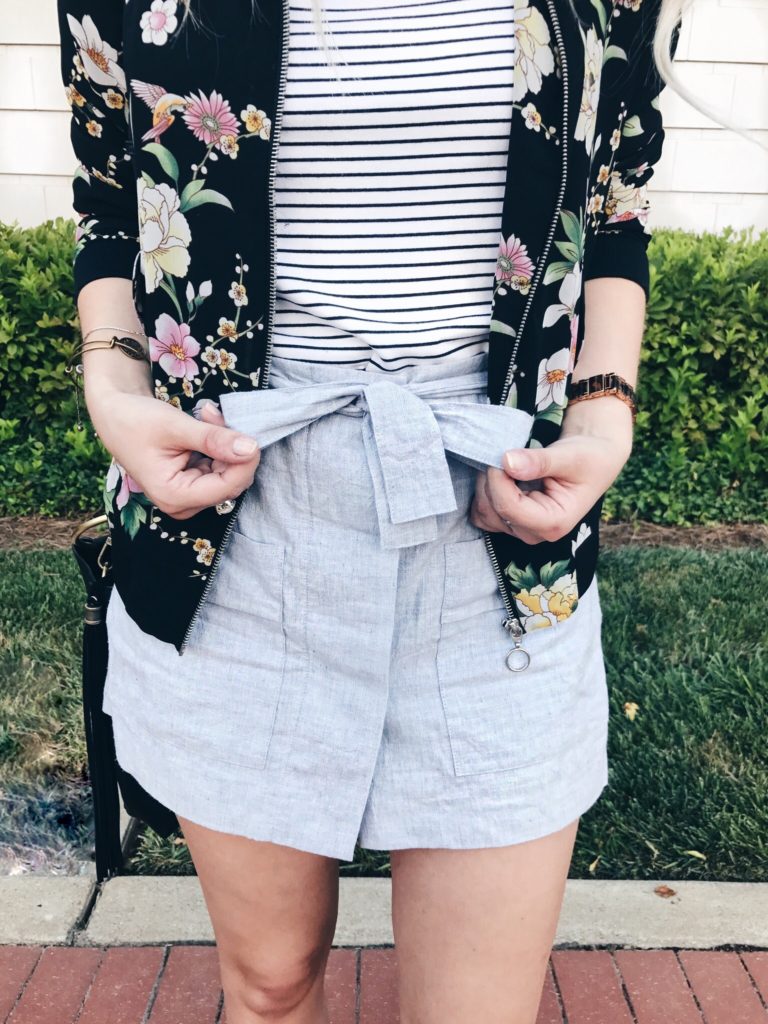 This striped top is another great staple piece. When deciding on pieces to invest in, I usually try to pick items that I can wear multiple different ways. Being able to wear them during multiple seasons is always an added bonus. But, just because something is a staple piece doesn't mean it has to be boring. Look for pieces with a subtle detail that makes the piece as a whole unique, but still wearable. This top is the perfect example. The zipper detailing on the shoulders is subtle enough that it makes the shirt interesting, while still being versatile.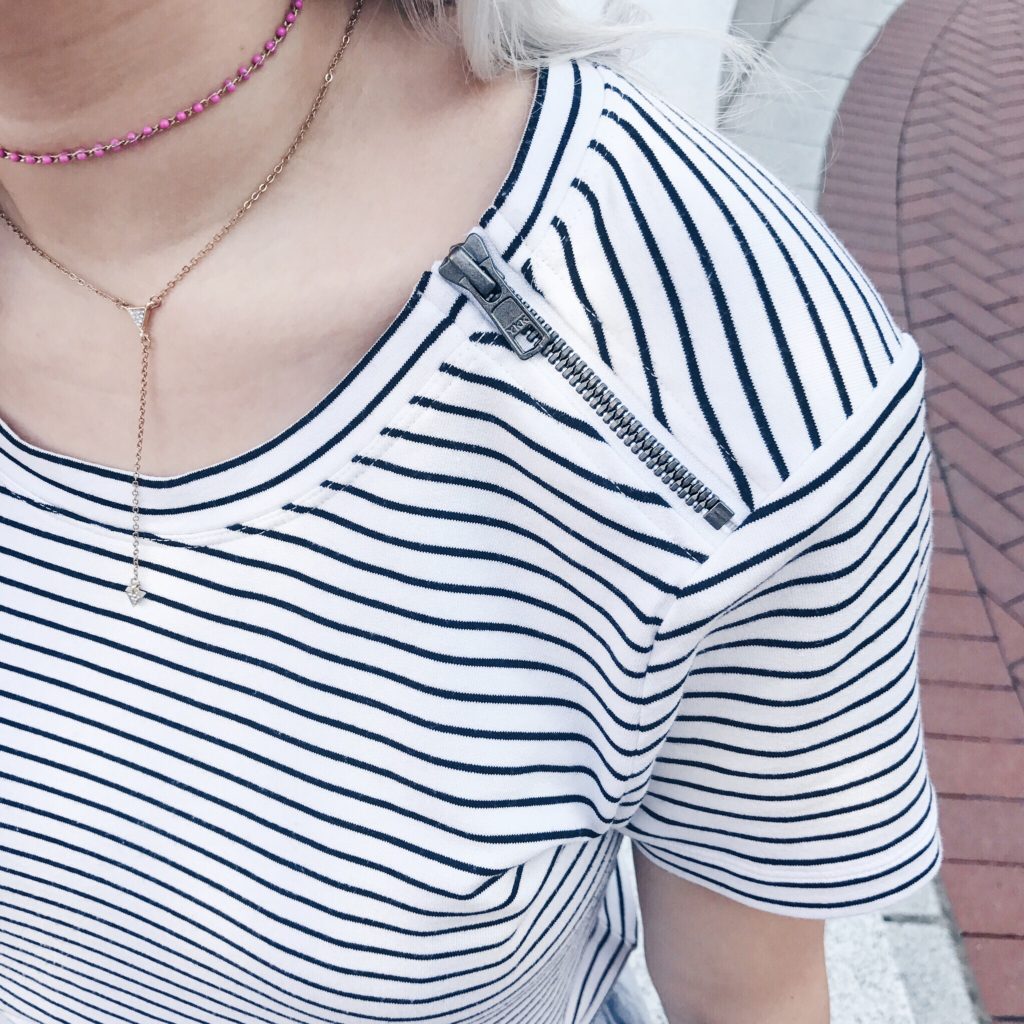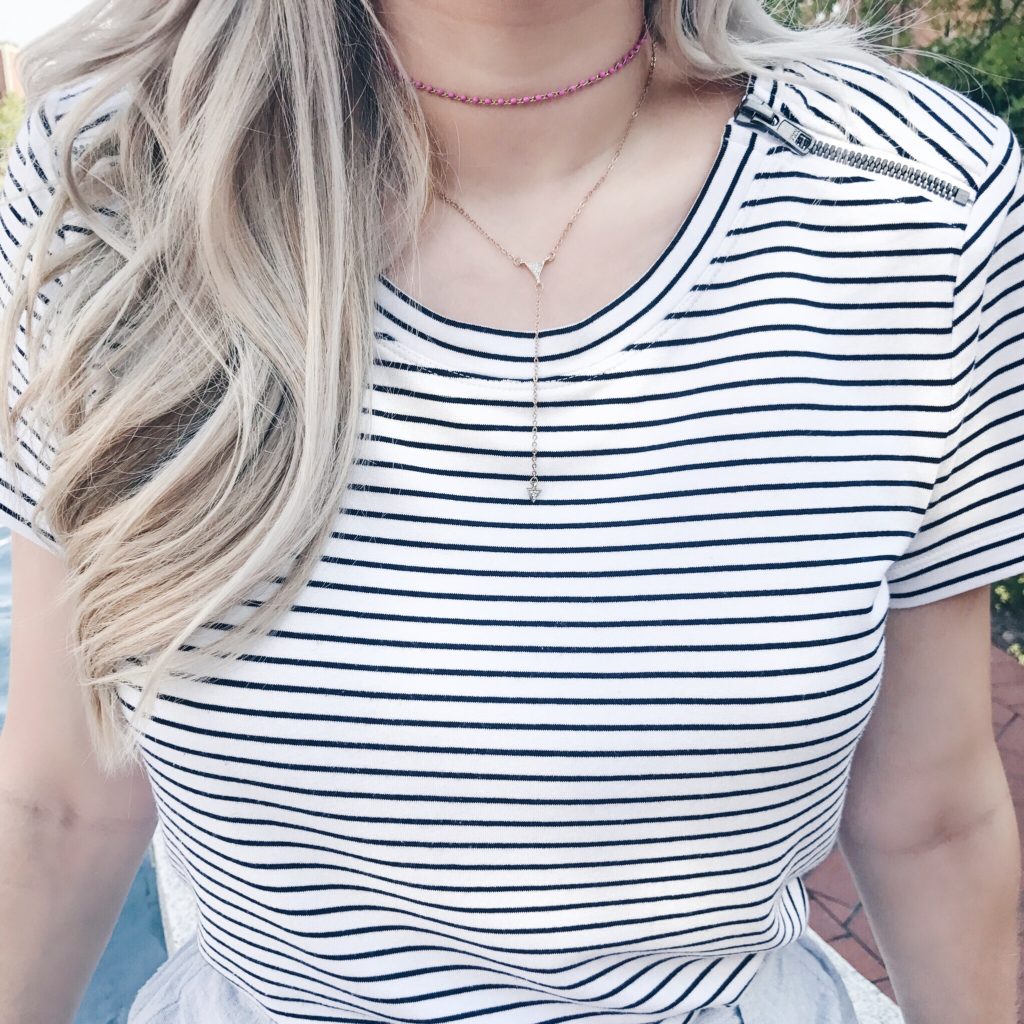 When it came time to accessorize this look, I knew I wanted to add another pattern with the stripes. Mixing patterns is definitely out of my comfort zone, but I've been dying to incorporate it into an outfit. When mixing prints it's important to remember 2 things:
Pick prints that share a common color
Mix a smaller print with a larger print
The common color in this outfit is black. The stripes are black and small, so I looked for a piece with a larger print that included black. This floral bomber jacket was the perfect touch in my opinion. It's lightweight chiffon material makes it perfect to wear in the summer and into fall.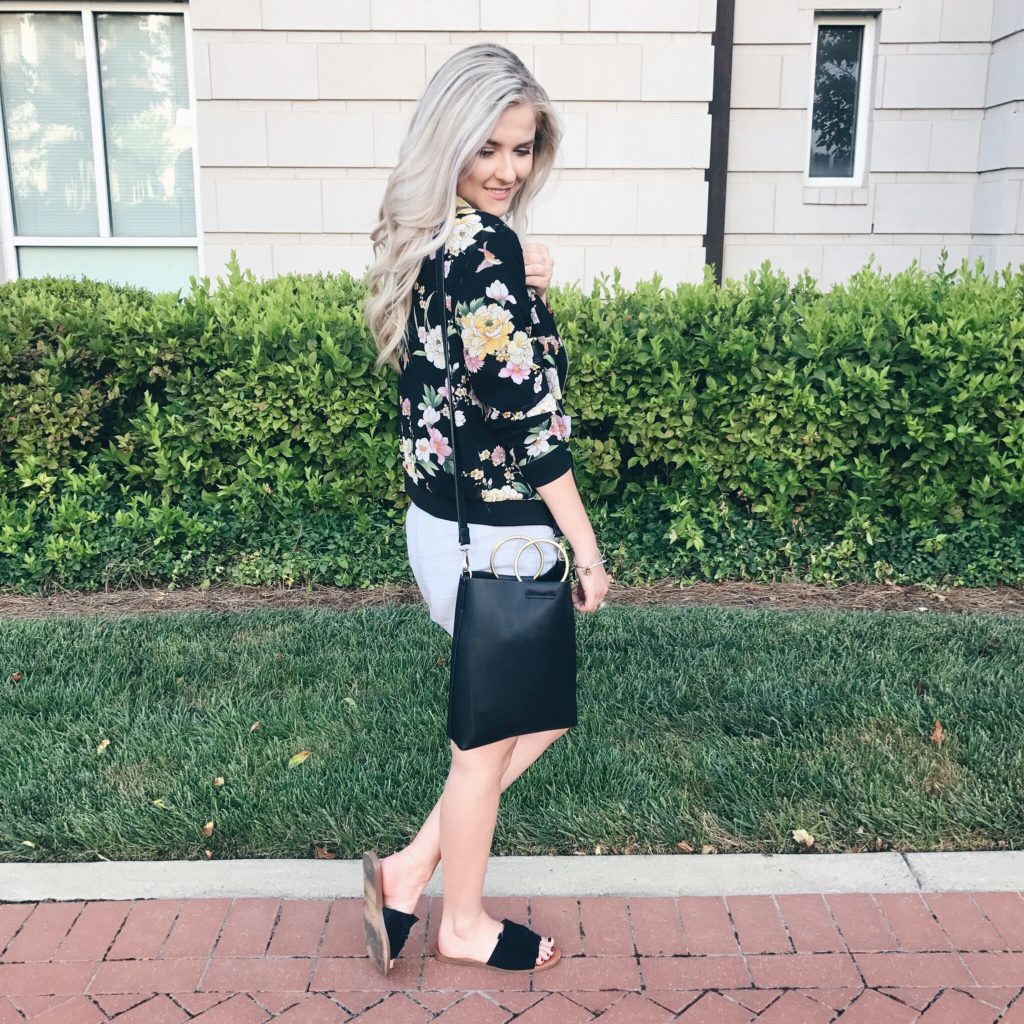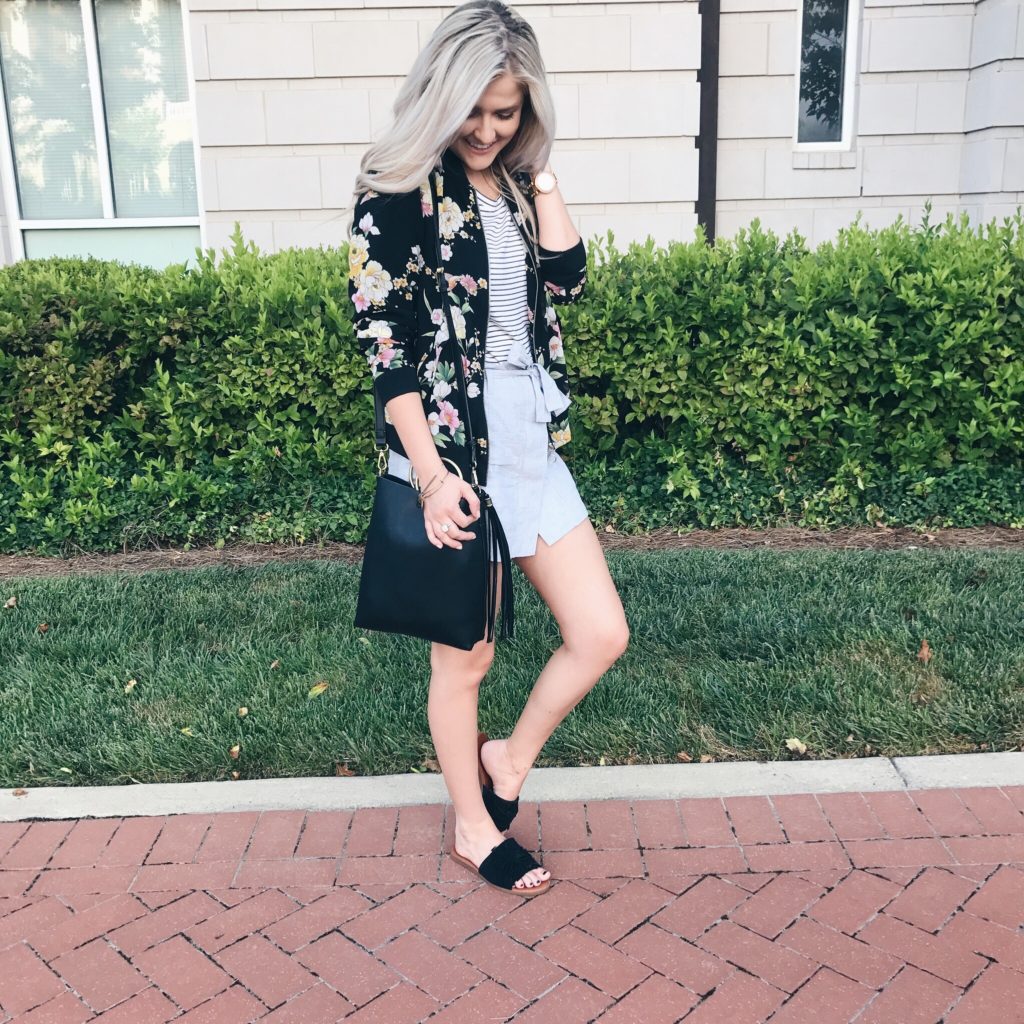 I added this cute bag and these bow sandals to pull the whole look together! Similar earrings linked here.
The event was so much fun, and I am so grateful to the Cabi team for giving me this opportunity. If you want to shop the new fall pieces, visit their website! I've shared some of my faves down below!
Be sure to check out the highlights of the fashion show below! Have a great week everyone!
*Thank you to Cabi for sponsoring this post. All opinions are my own.