Hello, everyone! I hope you've all had a fabulous week. I'm going to keep this week's post short and sweet. As fall approaches, I know it can be difficult to decide on an outfit for cool, chilly mornings and hot, humid afternoons. Tennessee tends to play games with us during this time of the year…cool to hot back to cool all over the span of a few hours. So, I thought I'd talk about how I transition my wardrobe from summer to fall! I've linked the exact pieces, as well as similar pieces at the end of my post!
I tend to look for long-sleeve pieces that are lightweight and have sleeves that can be easily rolled up for a chic, lived-in look. This tuxedo blouse from Cabi is perfect! It's super breezy material keeps me just warm enough in the mornings and cool enough later in the day. It also has the cutest detachable neck tie!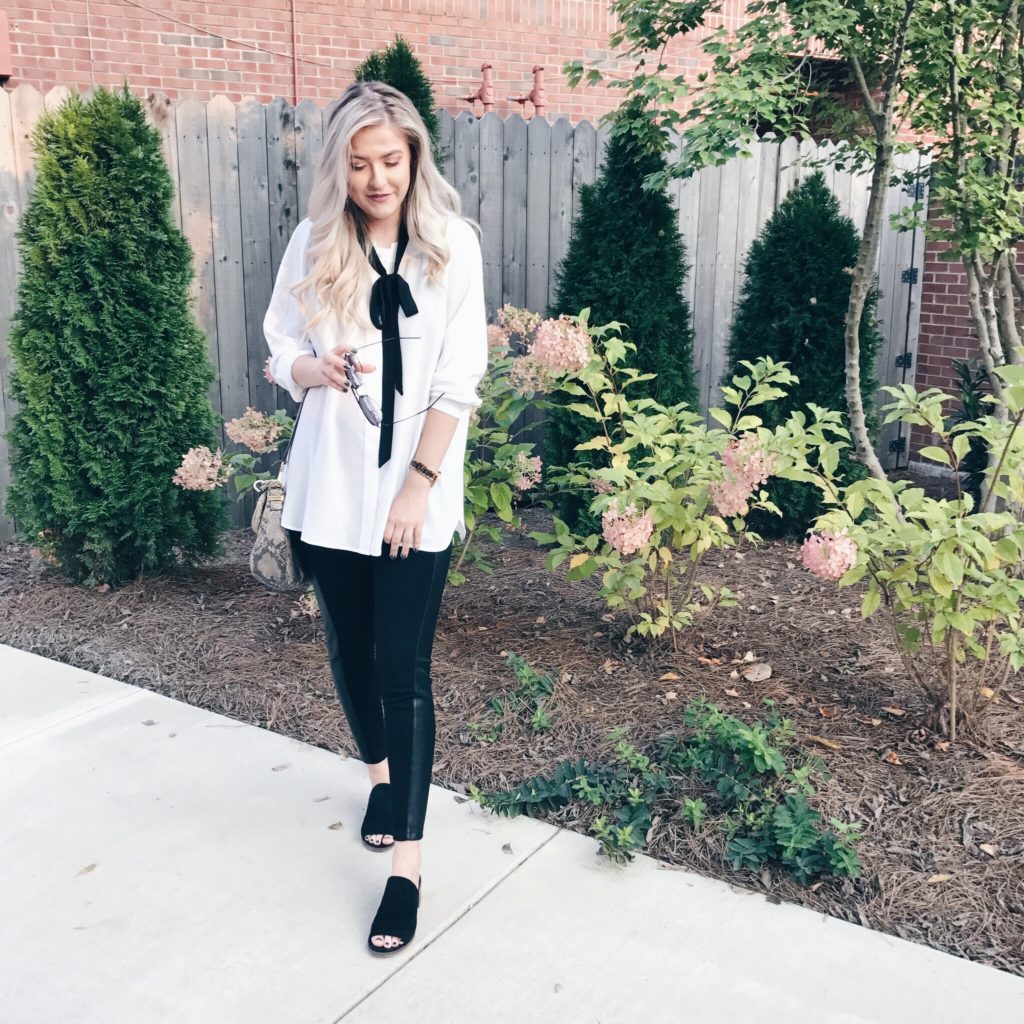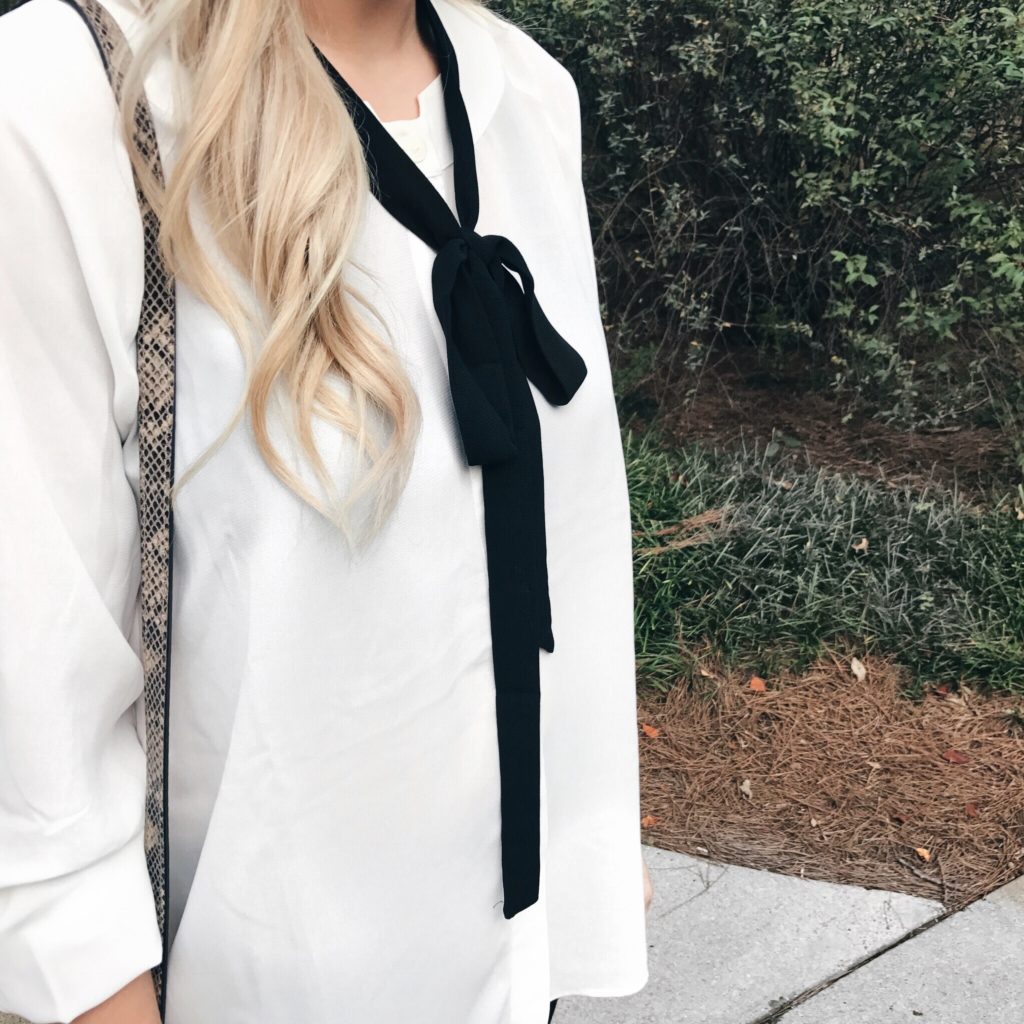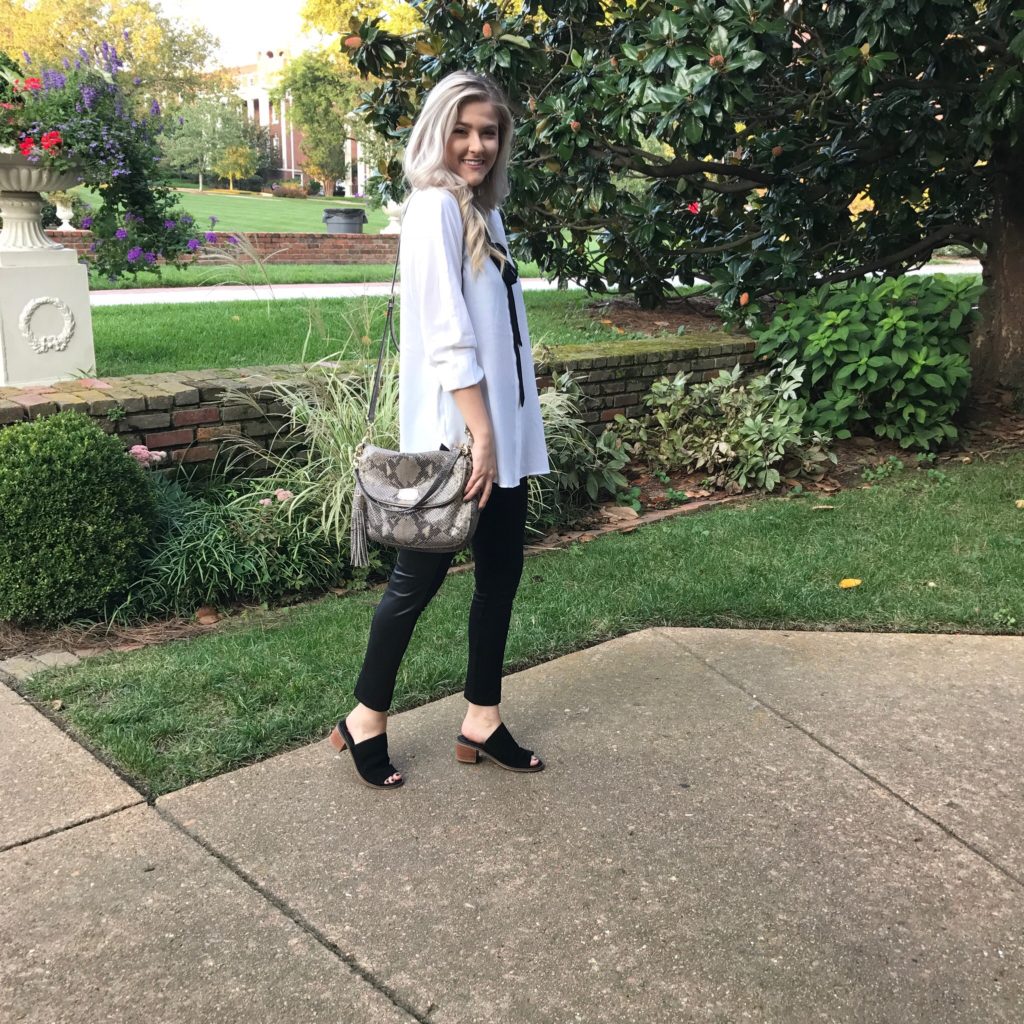 These pants have some faux leather detailing down the sides, which I'm obsessed with. They are super breathable as well! I think these paired perfectly with the tuxedo top, because both pieces together give off a fun, edgy vibe.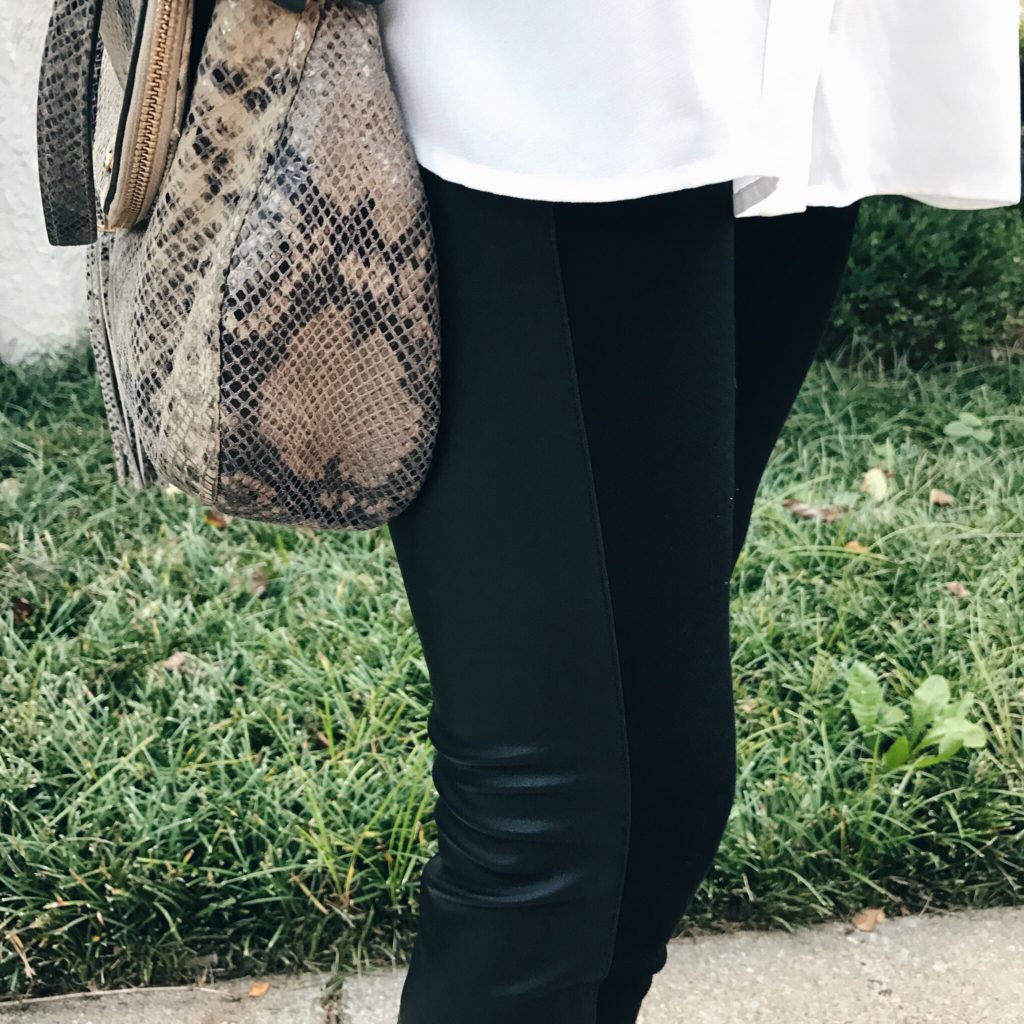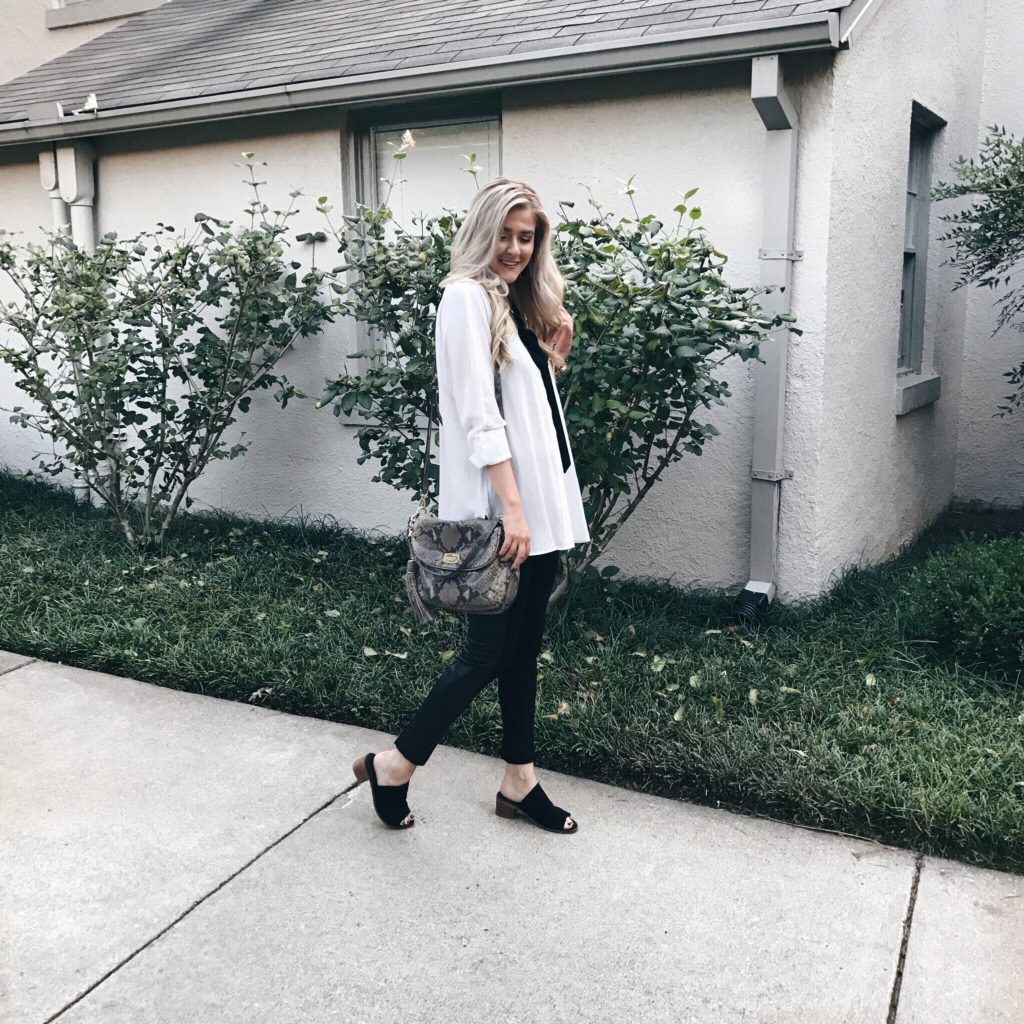 Now, onto possibly my favorite part of this look! Mules are making a huge comeback for fall. You'll be seeing these everywhere…in multiple styles and colors! I was a little skeptical about this shoe trend at first, but after buying a pair I'm totally on board. They are so easy to style, because they go with everything! Pair them with your favorite skirts, dresses, or even denim and you'll see why I love them so much.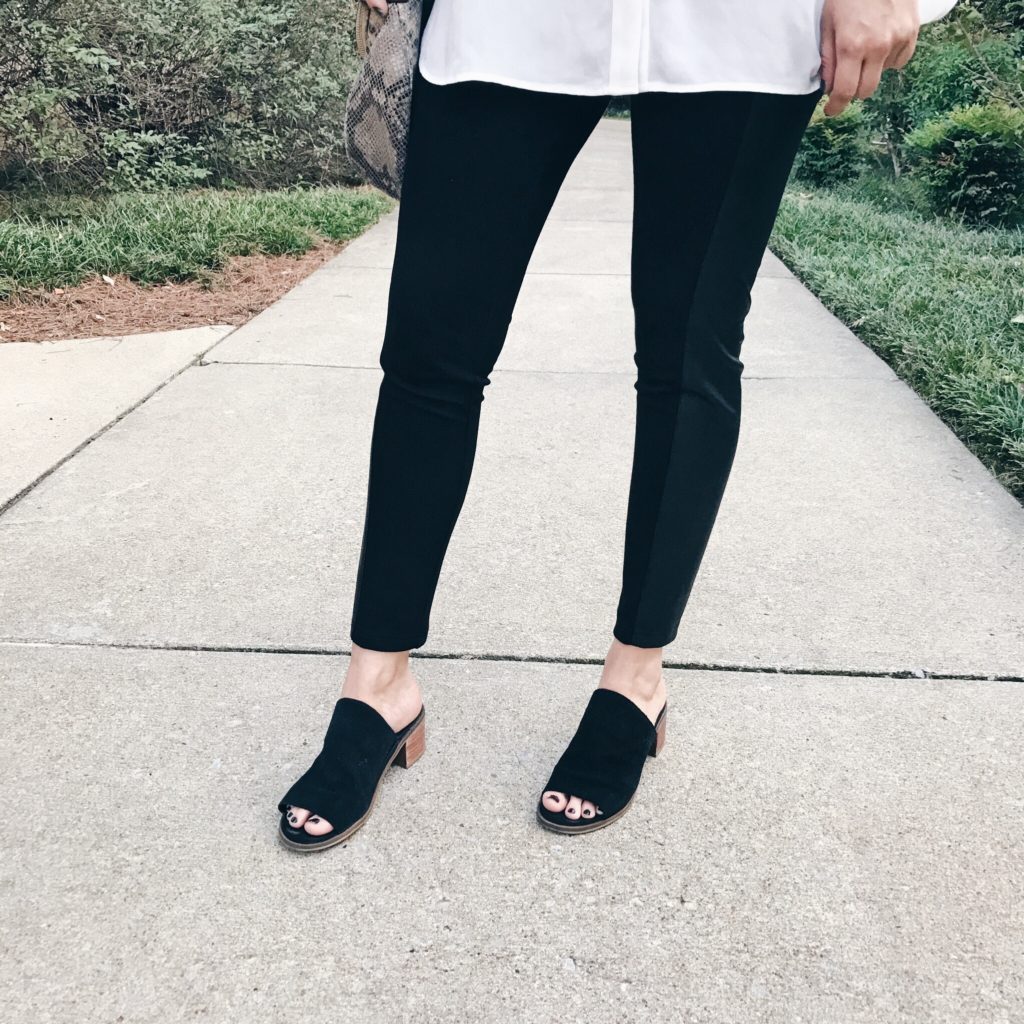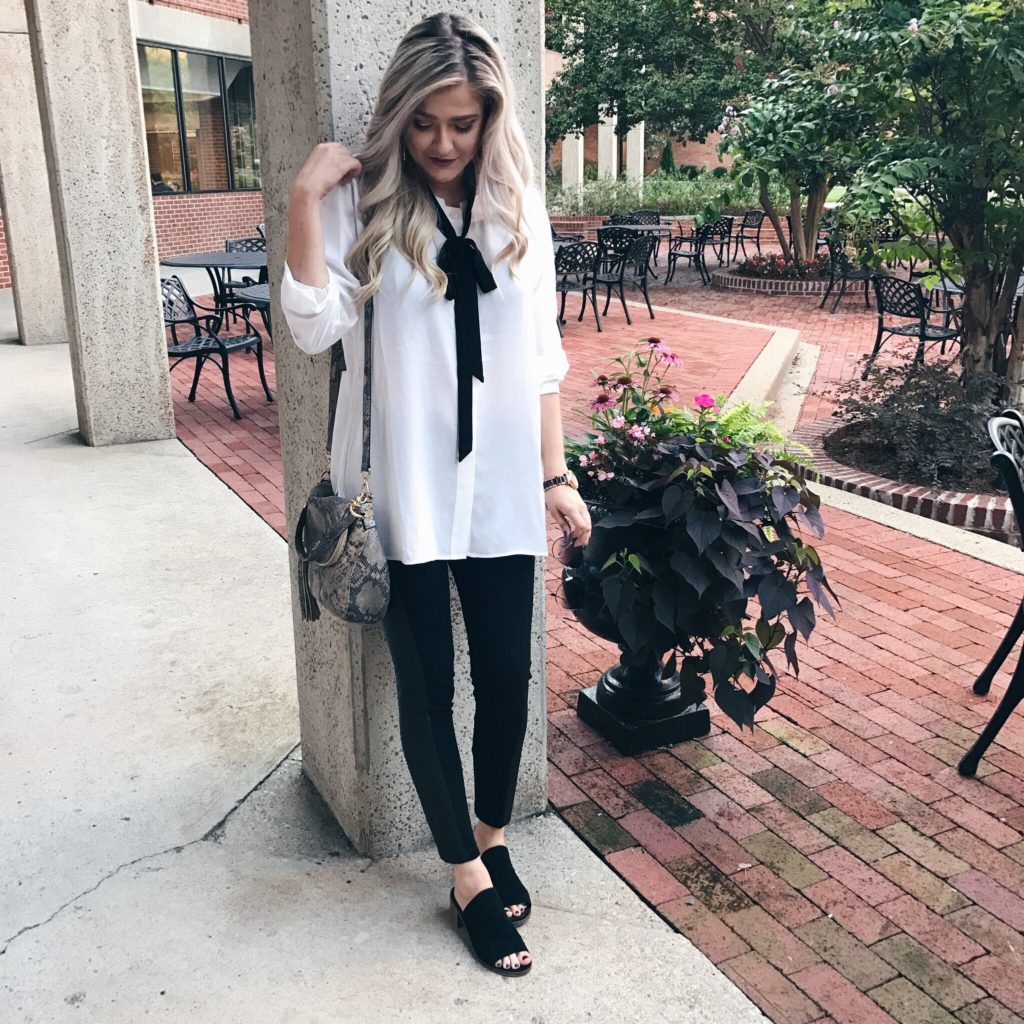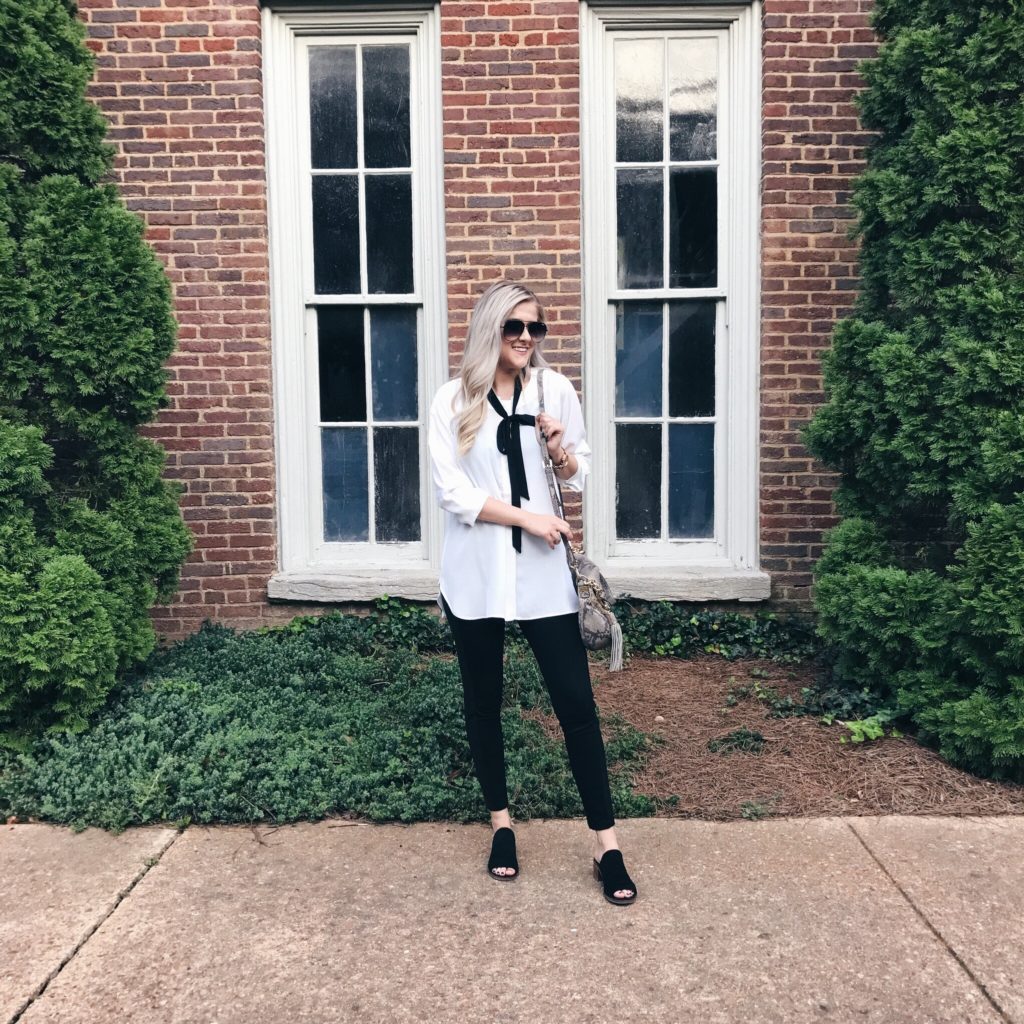 What are some ways you guys are transitioning into fall fashion? Do you have a favorite Fall 2017 fashion trend? I'd love to hear from you guys! You can shop my look below: