Hello, everyone! I hope you've all had a great week/weekend. I got to spend some quality time with my sister in Nashville, so that was probably the highlight of my week! She's a senior in college this year and is currently applying to medical schools, which means she's constantly busy. Whenever she has a little free time, I like to meet her for lunch or dinner or something. She's the one behind the camera for Simply Niki, so I'm always trying to show her how much I appreciate her for believing in this blogging dream of mine. It's kinda funny, because growing up we constantly fought. I'm sure we took a few years off my mom's life with all the bickering and arguing we used to do. Kara and I are only 22 months apart, but we couldn't be more opposite. Maybe that's where all the fighting came from…who knows?! But oddly enough, after I left for college we became best friends. Has this happened with any of you and your siblings?!
Sorry for the little tangent, but I really do appreciate the support Kara gives me every single day! I picked her up from campus this week, and we decided to stop by Bar Taco on 12th South, because who doesn't love tacos?! We got to catch up and explore Nashville a little bit, which made for a pretty great day! The weather was also pretty nice, so we decided to take a few pictures while we were out and about. I found this dress at Marshalls, and thought it would be a perfect addition to my closet. It has a really pretty feminine touch to it with the victorian collar and bell sleeves. The floral pattern is also super cute!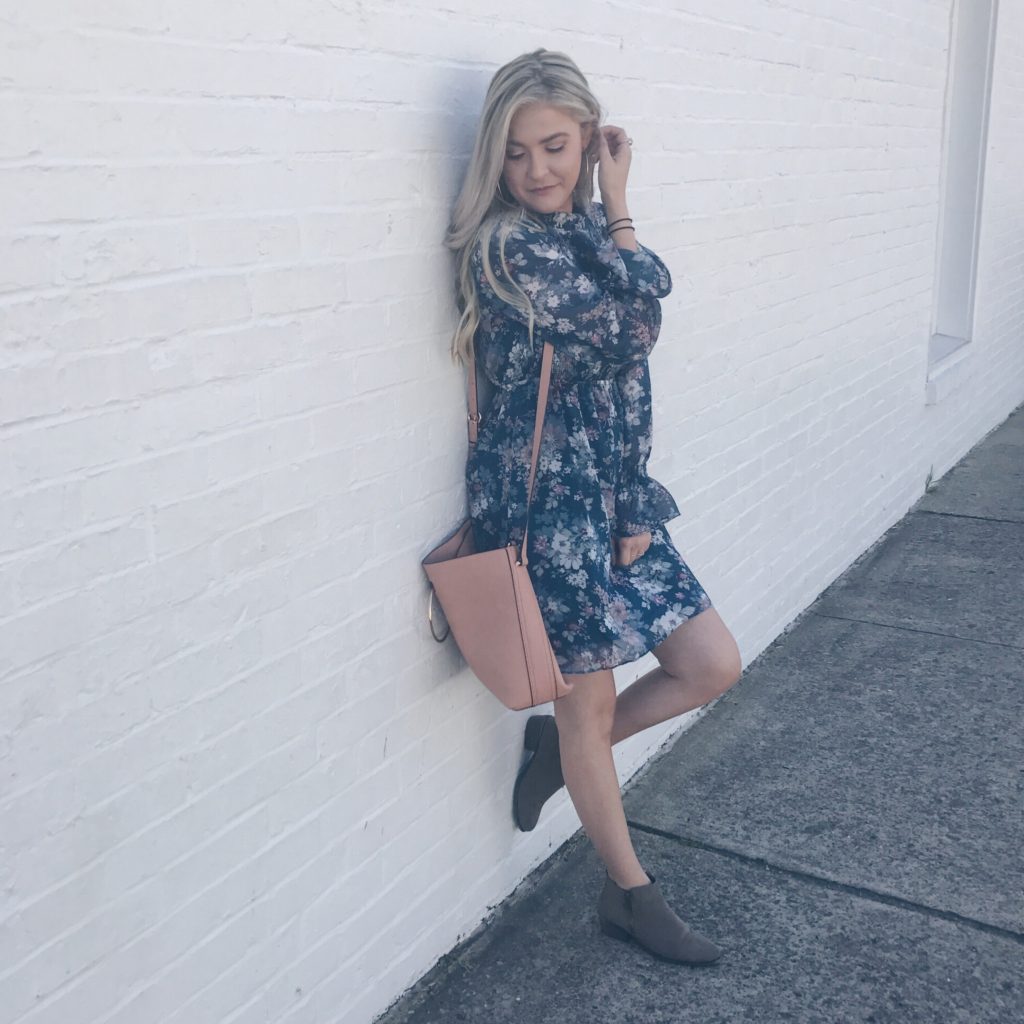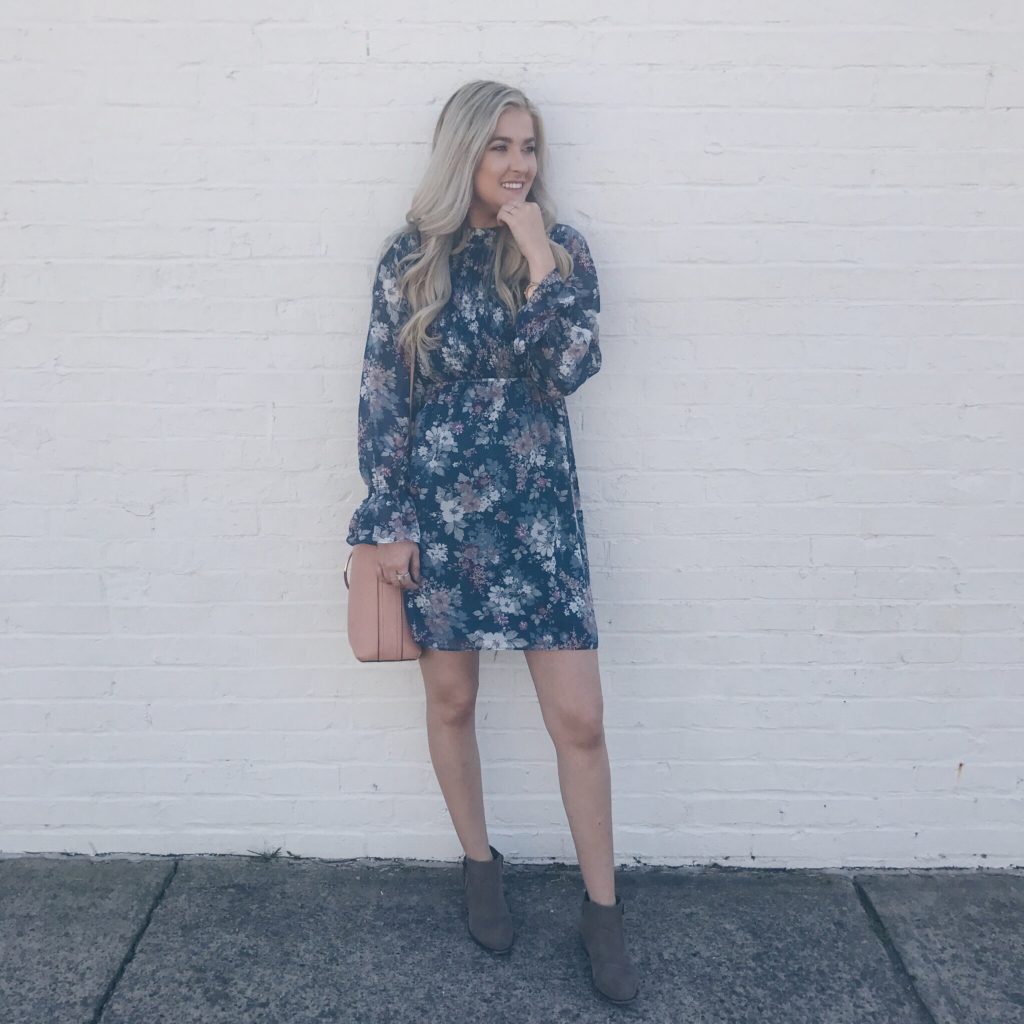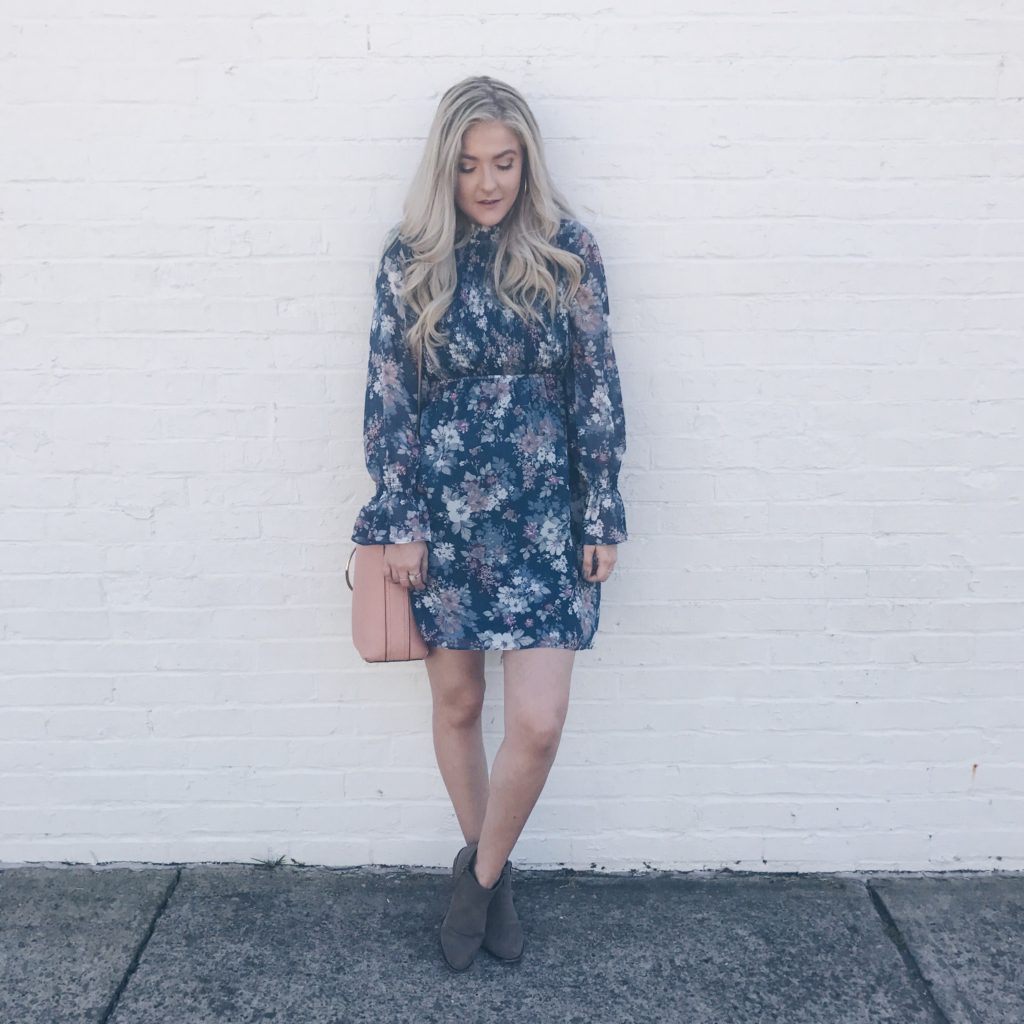 I thought this little blue, faux leather jacket would be perfect to throw on once the weather cools down a little bit. The pop of color pairs really nicely with the floral pattern! This was a jacket I purchased on clearance from Gianni Bini a few years ago, but I'll try to find a similar jacket to link below!